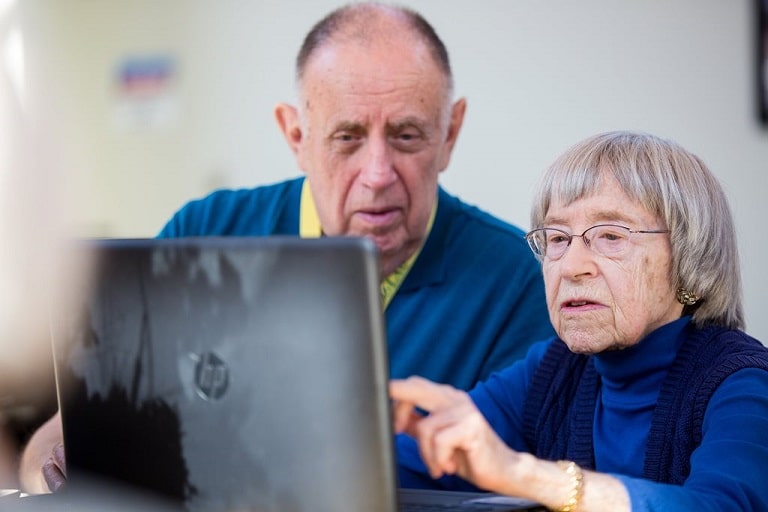 This piece was originally published by LeadingAge.
Isolation doesn't only cause loneliness or a lack of connection, it also can seriously impact health and wellness. Providers are using social connectedness technology to help bridge the social and wellness gap.
Large numbers of older adults live in social isolation, which can adversely affect their lives, increasing cardiovascular risk, mortality and health care costs. LeadingAge members have taken steps to encourage social engagement.
"One of the things that matters most to successful aging is socialization," says Lisa Fischetti, senior director of communications at Presbyterian Senior Care Network, operator of Longwood at Oakmont, a life plan community near Pittsburgh, PA, which has implemented a Touchtown app that promotes residents' connections.
Studies show the importance of being able to connect with others and for people as they age to still have meaning and purpose in life. Those connections with people help to stimulate and inspire. It helps brain connections when you socialize.
Lisa Fischetti
Senior director of communications, Presbyterian SeniorCare Network
My LAO Connecting Residents
Longwood at Oakmont helped to pilot the Touchtown app, which its residents fondly refer to as MyLAO.
"It brought people together in a new way," Fischetti says. "We are committed to enriching the aging experience through person-centered living."
The app helps make the mission a reality.
"We are about ensuring everyone ages successfully," Fischetti says.
My LAO operates on a tablet, computer, smart phone and Amazon Echo
It features content about the community—dining menus, activities, the weather report, a resident directory, committee meetings, memorials, new policies and fitness videos. Family members also can access the app if the resident shares his or her password.
There are lots of engagement opportunities, so it encourages people to take the dance class or go to a lecture.
Janis Ramey
Resident, Longwood at Oakmont
28% Increase in Activity Attendance
Longwood at Oakmont experienced a 28% increase in participation in physical wellness activities after implementing MyLAO.
Additionally, residents can request maintenance or send a compliment about a staff member to his or her supervisor.
"Once people start using the MyLAO app, they become more relaxed with their iPad or smartphone, and start using email or Facebook," Ramey says.
Longwood at Oakmont also has installed a kiosk in a public area, for people who do not own electronic devices. For those who do and struggle to adapt, residents on the Technology Committee offer support to other residents to help them learn how to use their devices and the app.
"It brought together people and generated more interest in technology," Fischetti says. "It has rallied residents around a common goal."