Shuttle Tracker
for Digital Signage
.
Our Shuttle Tracker enables to you ease pressure on your front of house team by displaying live real-time tracking of your shuttle services including current location, expected arrivals, and journey times.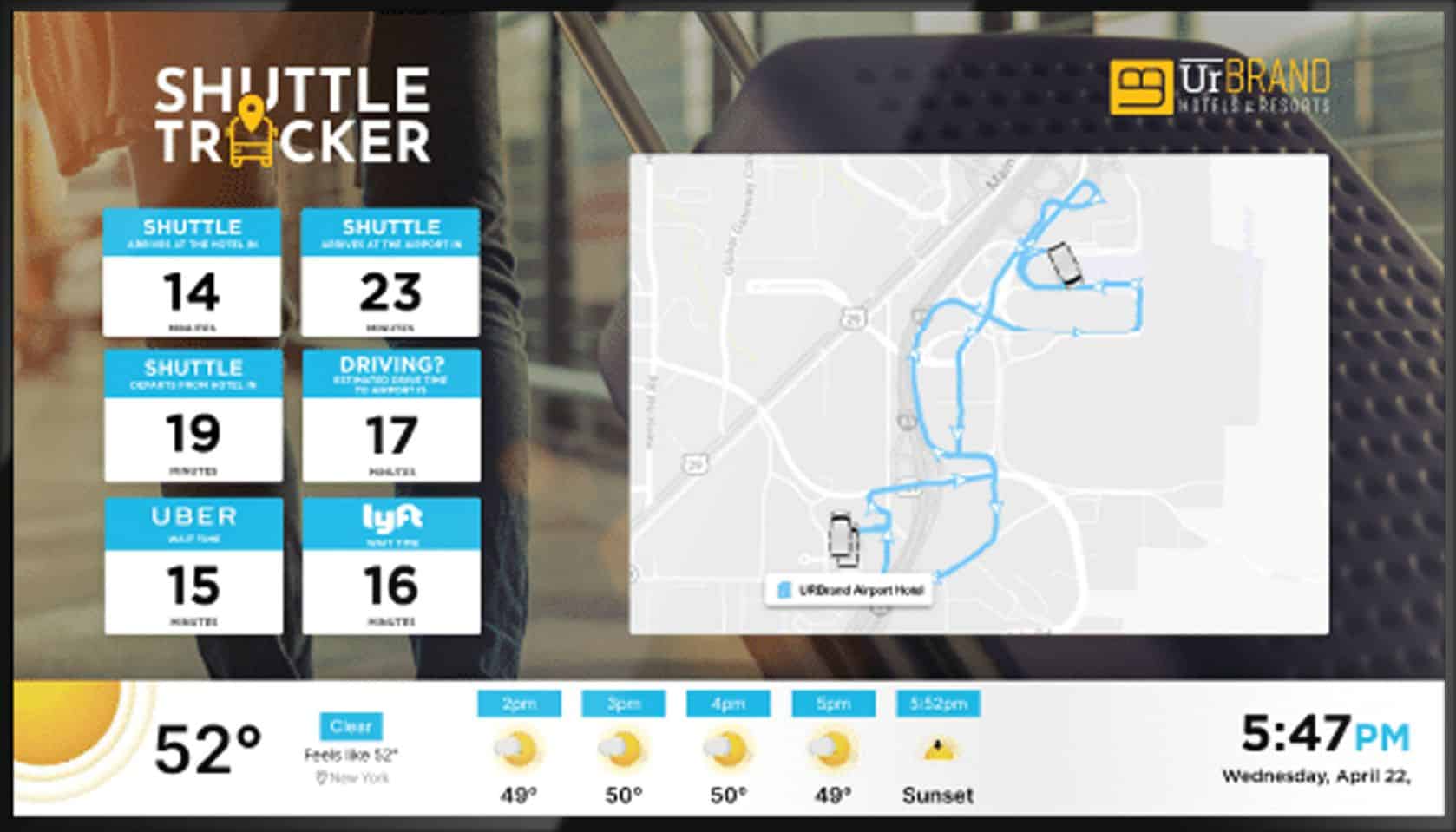 Augment your team and keep customers informed with live shuttle tracker
Travelers are demanding more accurate information on travel options when leaving for the airport and now you can provide them with everything they need to make an informed decision on the best way to be on time. With multiple delivery options, your guests will always be informed.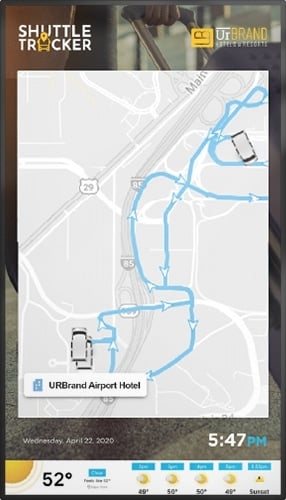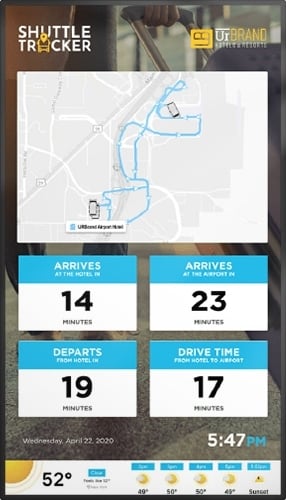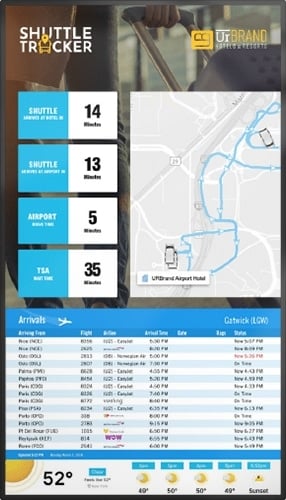 Shuttle Tracker Map
The shuttle tracking map gives a real-time view of current shuttle
locations.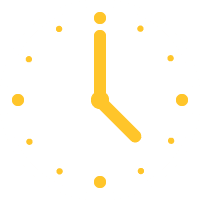 Live Wait Times
Display live information including shuttle arrival and departure times,
driving time, and wait times for ride share services including Uber and Lyft.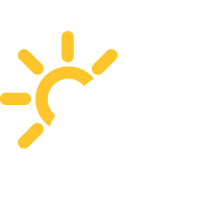 Local Weather Forecast
The Shuttle Tracker gives your guests a 5-hour view of the local
weather conditions.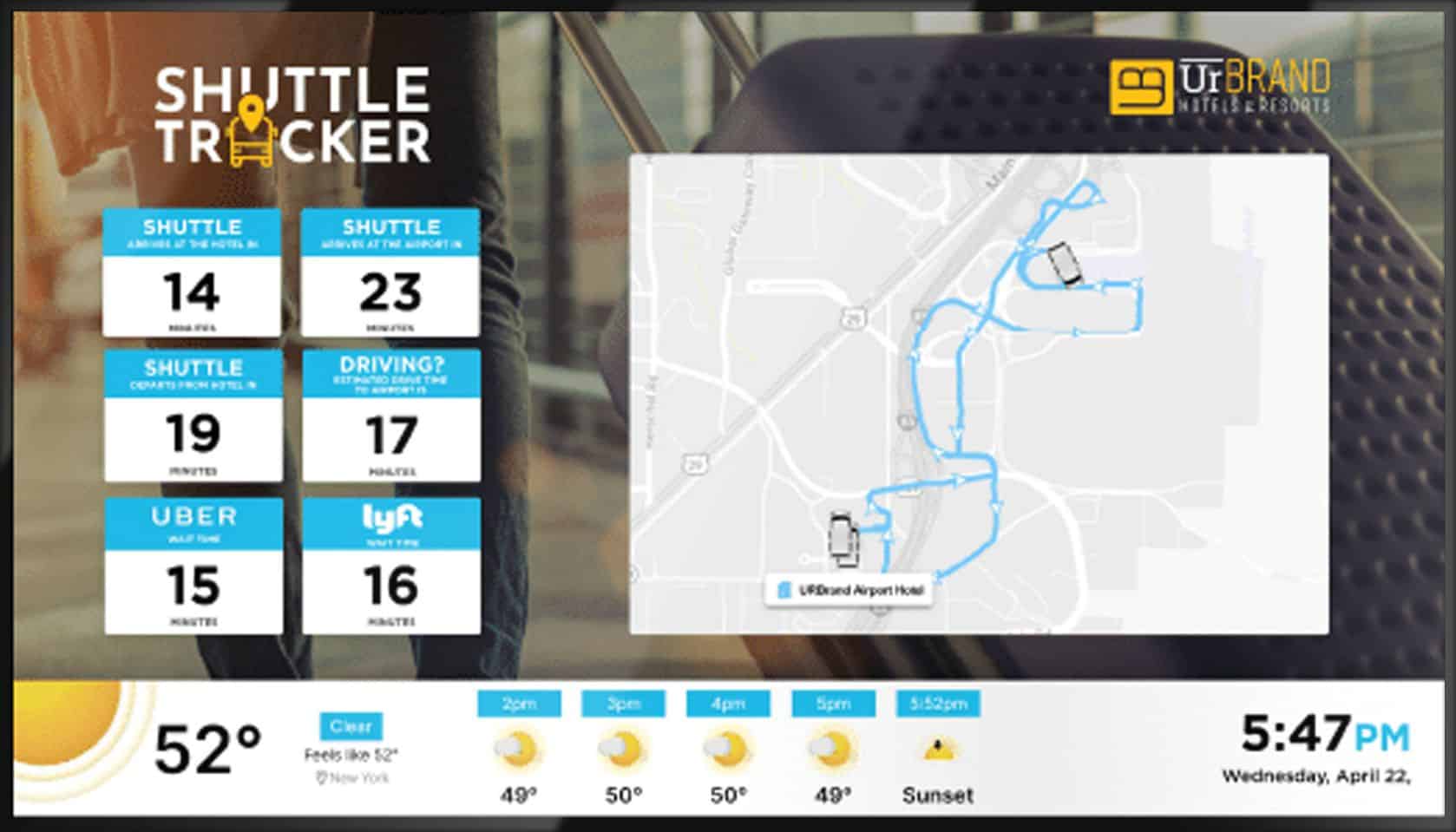 You imagine it. We create it. 
We hear you — content takes time, resources and effort your team might not have. That's why our team of
professional designers is here to help. We'll set up a framework and layouts you can work within or build custom content to meet your brand guidelines. Or a little of both — you choose!
Our talented team of creators is on standby to bring your vision to life!