Latest News
The latest news on Uniguest, its suite of product brands and acquisitions.
For media inquiries please contact hello@uniguest.com.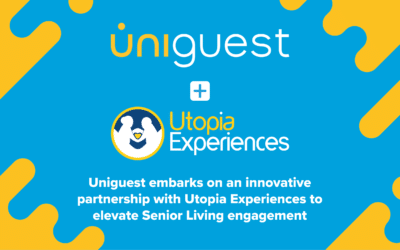 Nashville, TN, 09/27/2023.- Uniguest, a global leader in digital engagement technology, is thrilled to announce a groundbreaking collaboration with Utopia Experiences, the premier creator of connections for seniors everywhere through live virtual engagement. This...
read more