What is Digital Signage
?
An introduction to digital signage & content distribution platforms.
Digital signage is a centrally controlled content distribution platform to playback digital content to one or many displays or screens. Digital signage screens are used for the relaying of any number of types of information, such as text, video, images, live weather, news, TV, menus, flights, calendars, and adverts.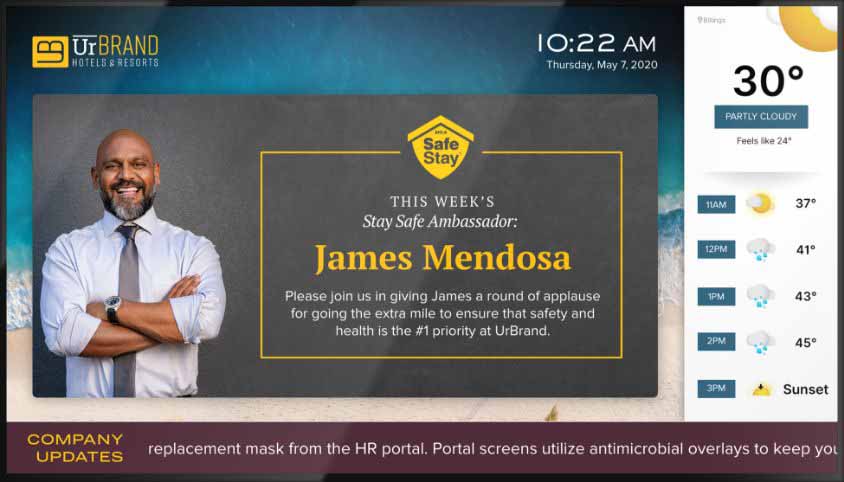 What is Digital Signage used for?
Digital signs are used within many industries, the most prominent and eye catching tend to be retailers who use it within store windows or to promote special offers and stock. In additions hotels, senior living communities, stadia, arena, conference venues, schools, colleges, universities, local councils, government, hospitals and businesses around the globe also use digital signage systems to provide staff communications messages, information for guests, residents and visitors or a branded TV channel.
Digital signage can be found in public spaces, transportation systems, museums, stadiums, retail stores, hotels, restaurants and corporate buildings etc., to provide wayfinding, exhibitions, marketing and outdoor advertising. They are used as a network of electronic displays that are centrally managed and individually addressable for the display of text, animated or video messages for advertising, information, entertainment and merchandising to targeted audiences.
Digital Signage Integration
As a technology, digital signage incorporates a number of key facets, which when delivered together correctly produce fantastic results, this includes;
Media Players and Set Top Boxes
System-on-Chip Displays
Standard Displays and Projectors
Software Content Management System (CMS)
Network Infrastructure
Well designed, professional content
Meeting Room Booking Systems and Signs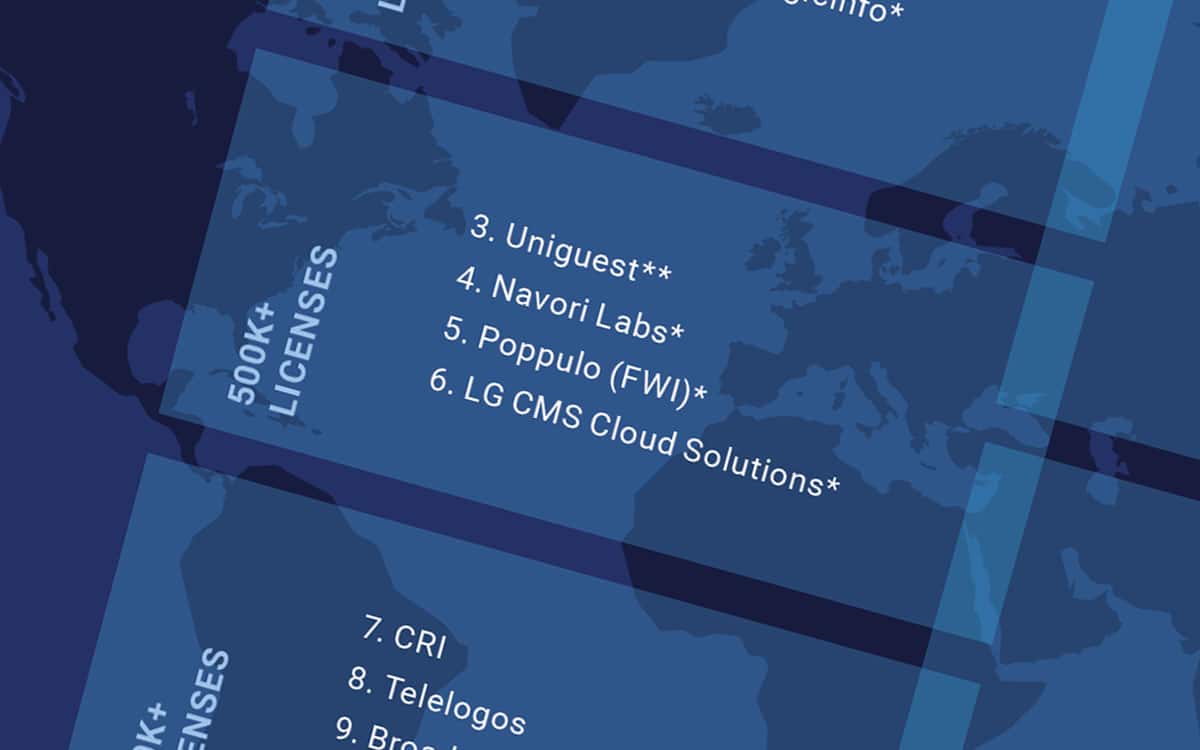 Choosing the best Digital Signage System
Important attributes of digital signage CMS platforms include:
Option for local or cloud content delivery
3rd Party Data Feeds
Integrated IP Television (IPTV)
Content and Event Triggers
Scheduling and Calendar Support
4K resolution
Drag and Drop User Interface
Security integration (eg. SAML, LDAP, Active Directory)
Zoning and Screen Groups
Playlist Creation and Management
Content Interactivity
Types of Digital Signage Solutions
Communications Displays
Infotainment 
Images & Videos
Live TV
Menu Boards
Public Promotion and Advertising Screens
Interactive and Passive Wayfinding
Room Signage
Videowalls
Digital Concierge 
Topic Boards
Interactive Kiosks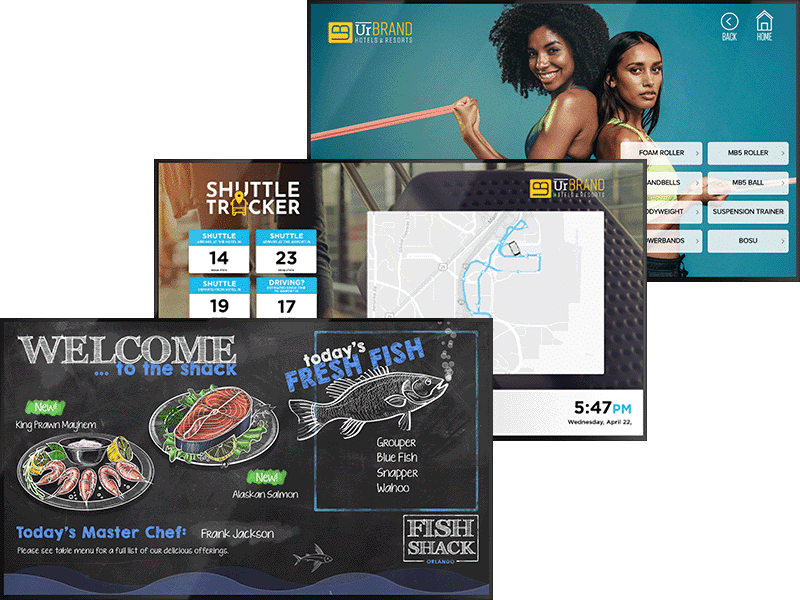 Why use Digital Signage?
As you can see, a lot goes into a deployment so asking the question 'why use digital signage?' is worth considering.
The reason digital signage has become so popular is that it engages with the audience in a more effective way than static signage. Moving images, visually striking graphics and the ability to refresh the message instantly make it more captivating. Through digital delivery an organisations ensures that signage screens look exciting, up-to-date and relevant.
Digital signage was previously seen as a technical tool requiring the support of an IT team. However, CMS platforms are now designed with the needs of a marketing or communications team in mind, allowing simple updating and control. While there can still be some complex integration work required to deliver the solution implementation, day-to-day operation should no longer be a technical challenge.
Digital signage networks can be as complex or as simple as you like, scaling from control of one, two or three screens, up to however many you can handle. Zoning features allow you to send the same digital content to multiple screens or to just a handful.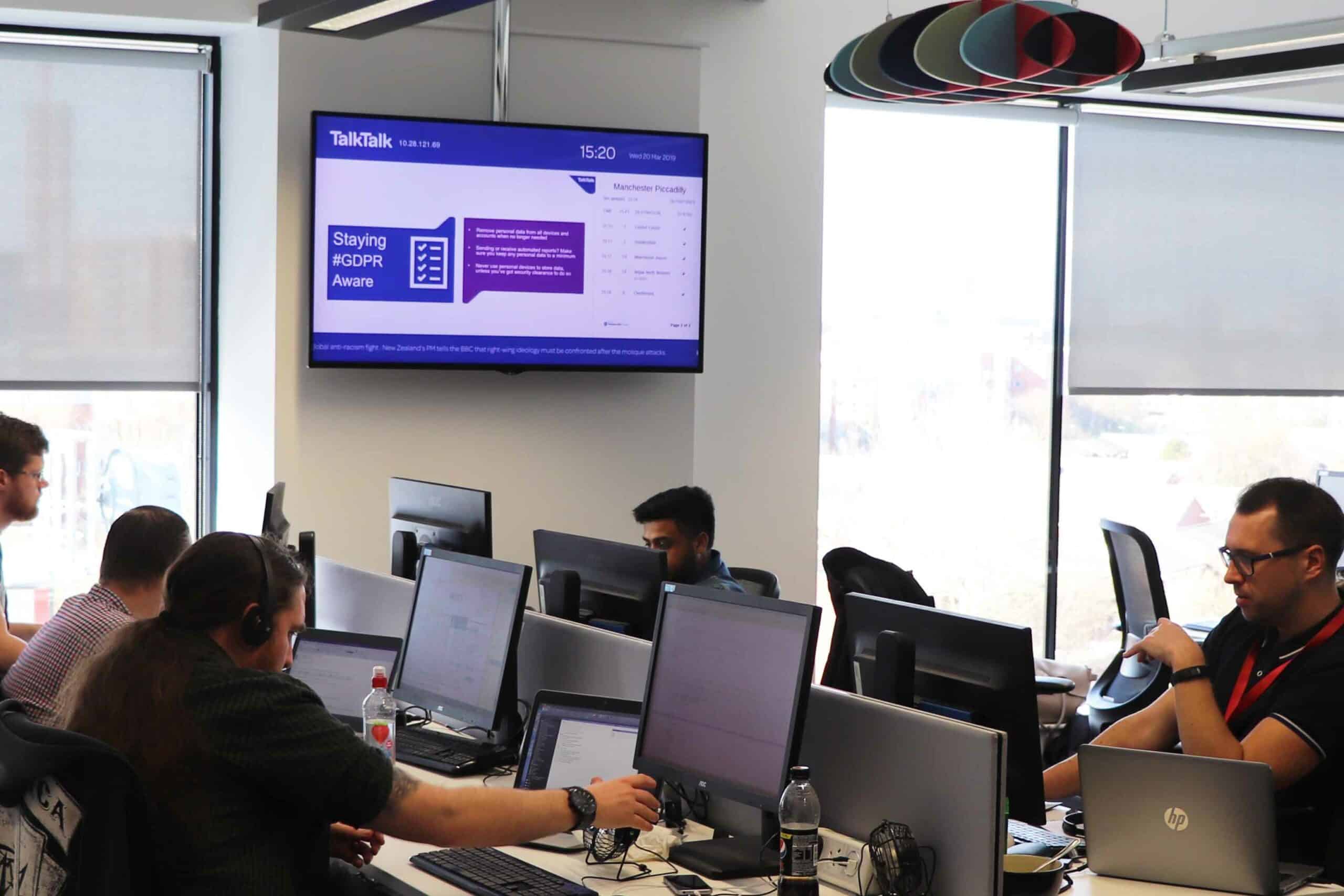 Uniguest Digital Signage
Uniguest's Digital Signage solutions operate from a standards-based server platform using solid-state media players. This approach makes our solution cost effective, robust and removes the need to manage a large estate of windows-based PC players.
Our Digital Signage solutions can also be managed from any web browser via laptop, tablet or IP enabled mobile device. They also have instant one touch override of screens enabled through our events engine, allowing instant rebranding or campaign launches.
Our Digital Signage software integrates seamlessly into our own IPTV and video-on-demand platform. This means that by investing in a Uniguest Digital Signage system you are also opening up the possibility of running an IPTV platform and a video resource library from the same server.
Get in touch today for more information or to speak to a member of our sales team.