Bolt eCDN
.
Nimble and secure computing at the edge
Our hybrid cloud edge computing platform utilizes both cloud and secure on-premise storage to power media-focused workloads. From AI/ML models to secure decentralized storage to media streaming and transcoding – Bolt provides the power, flexibility, and security to power your business.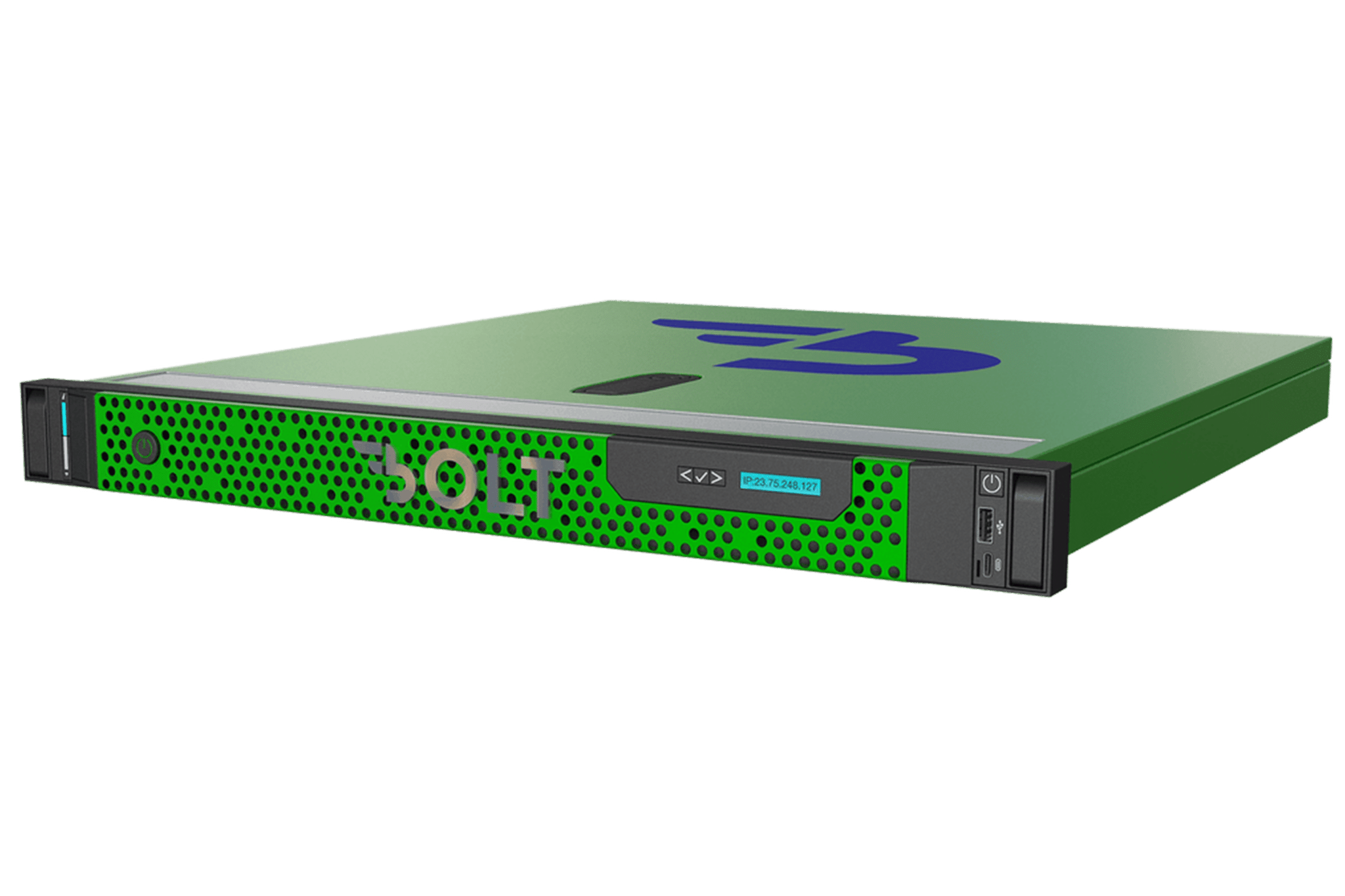 What do you get with our Bolt eCDN?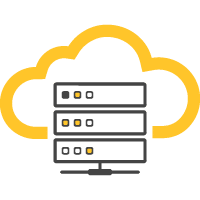 Hybrid Edge
Computing
Bolt puts the processing power closer to the end-users to perform intensive computing tasks with less latency. Load web applications, edit files, and stream video with native desktop-like performance.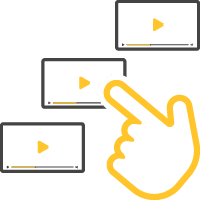 Content On-Demand
Bolt creates a powerful and secure Hybrid Content Delivery Network, intelligently storing and delivering large and frequently accessed files at the edge or from the cloud – providing a lightning fast content experience for users and media-rich applications.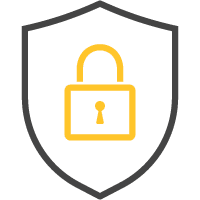 Data
Security
Private key encryption and private tenant cloud-hosting provide a secure environment for processing sensitive data workloads and ensures your data is never at risk.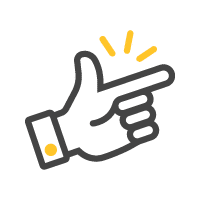 Zero
Setup
Whether you deploy Bolt as hardened appliances or virtual servers – each node automatically configures itself across complex network environments requiring zero setup and providing limitless scale.
Intelligent Infrastructure that's up and running in minutes
Bolt's headless clusters provide automatic setup and dynamic load-balancing – all while running parallel jobs for optimal efficiency. Similar to Blockchain, each node functions as part of a shared ledger distributing files to best serve clients. Bolt nodes can also be configured for structured file serving to limit connections to certain locations or IP ranges. Bolt's decentralized architecture provides automatic intelligent redundancy – clients automatically roll over to additional nodes and reconnect to the most performant network segments..

Deployment that fits your IT strategy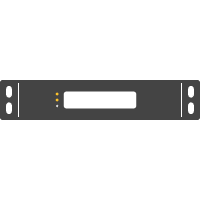 Hardened appliances
Powerful appliances for easy deployment and lightning fast performance. Bolt appliances utilize a high-performance GPU specifically designed for machine learning and artificial intelligence workflows. With dual power supplies for added resiliency, Bolt appliances are built for enterprise workloads in datacenter environments.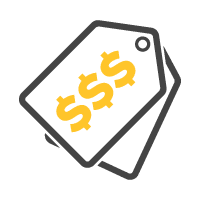 Cut costs and drive innovation
Bolt creates a private CDN for company-sensitive information and provides the most cost-effective method of delivering media to large audiences. Bolt also provides the lowest cost solution for performing compute-intensive tasks such as NLP, ML, Transcoding, and more at scale.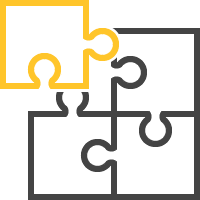 No plugins. All browser
Bolt leverages browser-based technology that works with any modern browser – making deployments quick and seamless. Bolt's CDN enables users to view high bandwidth content without buffer, jitter, or delay – no additional software or installations required.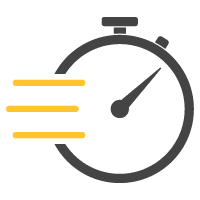 Quick access to large files
Maintain large files on-premise close to the user to enable a superior user experience and accelerate media-rich applications and workflows.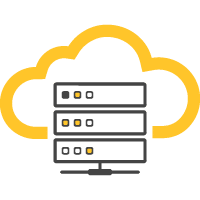 Flexible software
Bolt can be deployed as software in virtualized environments, providing ultimate deployment flexibility and management.
Turn video into insights
Bolt automatically generates transcripts for your entire video and audio repository. Transcripts are then analyzed by the AI engine to produce human-like natural summarizations, allowing you to extract key information from hours of video in minutes.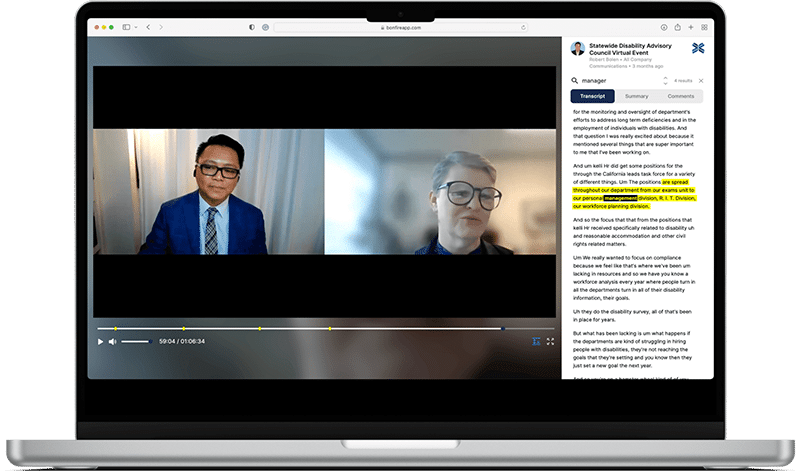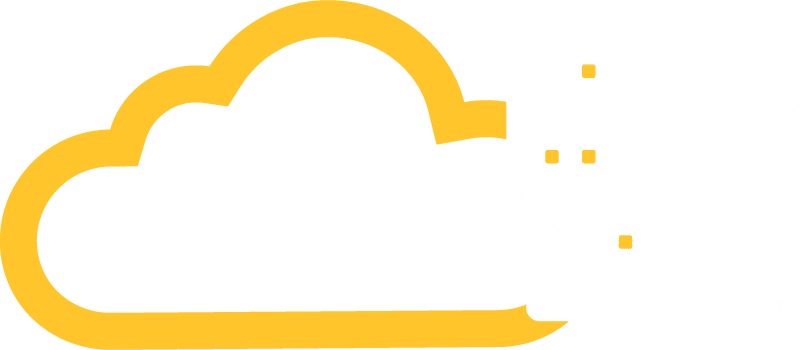 Deployment flexibility
Bolt deployment options include private cloud, on-premise, and private hybrid cloud. Cloud deployments are offered as software-as-a-service (SaaS) and on-premise deployments are offered as virtual or physical servers.
On-premise deployments are clustered for performance and redundancy. Private hybrid cloud deployments leverage a mix of components from both deployment models.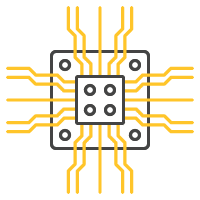 Network Capabilities
HTTP-based block storage
eCDN
IP stream redirection (unicast to multicast)
EDNA-aware DNS routing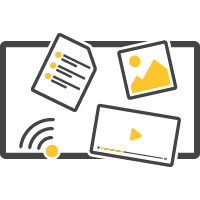 Media Capabilities
Live and on-demand video streaming
Video transcoding

Adaptive bit-rate HLS streaming
H.264 and H.265 compression to efficiently support any device

Image transcoding
Silverlight multicast stream hosting
RTMP stream mirroring
RTMP to multicast transmuxing
RTMP to HLS transmuxing
WebRTC selective forwarding unit
TURN + STUN server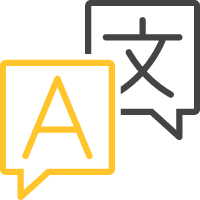 AI-powered language service
Audio transcription generation
Key phrase generation
Named entity generation
Title/headline generation
Decription generations
Summary generation
Sentence encoding generation