Education
.
Our secure Digital Engagement Platform enables educators to deliver any media, to any device across campus and beyond.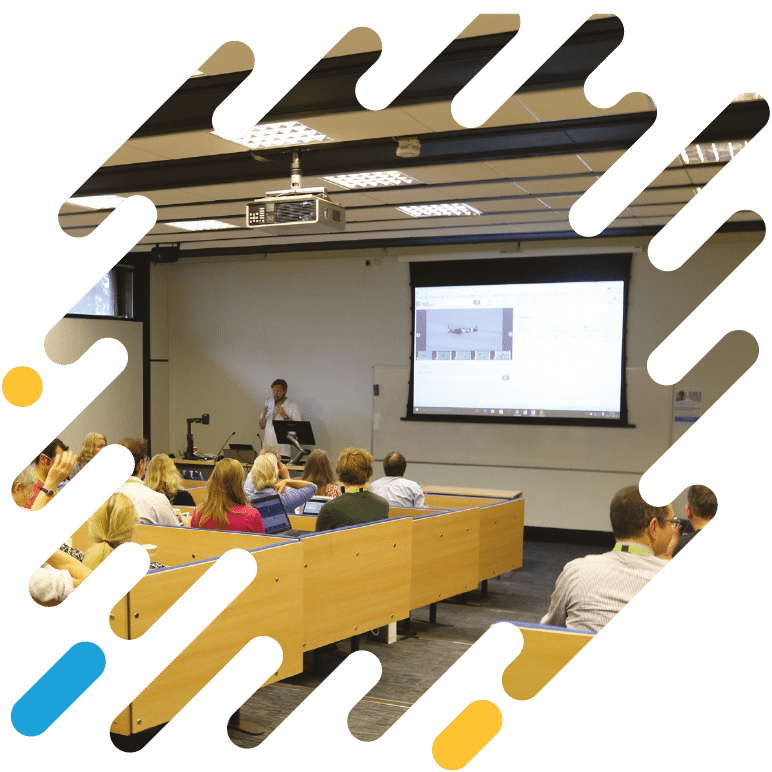 Some of the institutions we are proud to partner with…
Powerful media delivery, creating engaging student experiences
Supporting internal communications, blended learning, lecture capture, flipped classroom and remote schooling, our technology allows a single point of access and control for all digital signage, live and recorded video and digital media management.
Students
Deliver educational content via a personal device or laptop incorporating Q&As, quizzes and opportunities to share interesting content.
Staff
Provide internal communications to keep staff up-to-date, whilst also providing them a simple interface to manage their educational media content.
Visitors
Make every visitor feel at home through wayfinding, personalized messaging and sharing engaging student created media.
Unified media platform for Educators
Our engagement solutions are deployed across the globe in educational facilities of all sizes, catering to every age group, delivering value in many ways. Whether it is classroom and personal video, lecture capture, digital signage, wayfinding, meeting room booking, or video walls we help educators find a way to deliver their content to the people that need it, when they need it, how they need it.
Generate a welcoming and modern environment with digital signage
Unify and consolidate media and digital services into a single point of control
Enable greater flexibility for educators, allowing them to utilize video and media whenever they need it
Celebrate success, promote events and deliver internal campaigns
Our technologies enable single platform control for universities, colleges, schools, school districts, and higher and further education institutions.