Creating connections for our customers, and our customers' customers since 1986
.
Uniguest is a world leader in providing secure engagement technologies, giving our customers the opportunity to connect with their audience via modern and effective digital channels. Through our Digital Engagement Platform, a suite of digital signage, public-use, enterprise video and meeting room technologies, we deliver connected content from anywhere to anywhere for our customers and partners.
Established in 1986, Uniguest specialized in hotel and hospitality technology for almost 40 years, enhancing that offering through strategic acquisition, merger, and great partnerships with the world's leading brands across all market segments and through partnerships with the world's leading technology distributors and integrators.
Connected content. Deployed everywhere. Engaged audiences.
As we've grown, we have extended our reach into many markets, using our specialty for excellent customer service, 24/7/365 support and cyber security to enhance the solutions of those businesses we acquire. Through our CMS, we now deliver content to and serve hundreds of thousands of digital signage endpoints, public-use workstations, IPTV displays, mobile devices, laptops, and meeting room signs – making us one of the five biggest providers in the digital signage CMS space.
Our solutions are deployed extensively in the hospitality, casino, corporate, banking, finance, sports, stadia, arena, healthcare, government, military, senior living, retail, and education markets amongst others.

The Uniguest Advantage
Uniguest is the global leader in providing highly secure, fully managed customer-facing technology solutions on an outsourced basis to the hospitality, senior living, specialty retail, education, and corporate sectors. Our suite of turnkey consumer-facing technology solutions includes hardware and software solution packages, system implementation, and 24/7/365 multi-lingual support for public space kiosks, purpose-built kiosks, digital signage, tablets, remote printing, and more – all designed to deliver a consistent and safe experience to our clients' customers.

1986
U.S. Hospitality founded as a provider of advertising-based guest directories
2009
Merger and rebranding as Uniguest
2013
Acquisition by Atlantic Street Capital
2017
Launched Secured Advantage Workstation software platform
2018

Uniguest acquires ONELAN, the world-renowned digital signage media player brand
2019
Integrated Managed Services in Nashville
2019

Uniguest acquires Touchtown, a senior living community engagement technology provider
2020
Uniguest acquires senior living provider VCTV and folds it into their Touchtown senior living brand
2021

Uniguest acquires Janus Displays, a leading hotel and hospitality technology provider
2021

Uniguest acquires Sagely, an engagement technology platform for elder and memory care
2021

Uniguest acquires UCView, a Cloud Digital Signage provider for government, military and retailers
2021

Uniguest acquires Volara, a Voice Control and AI solutions specialist
2021

Uniguest acquires Planet eStream, an Education digital media specialist
2022
Otrum joins the Uniguest family, a digital signage and guest room entertainment specialist based in Oslo, Norway.
2022

CPI Global Hospitality division and solutions acquired, enhancing coverage in French market.
2022
UK-based MediaStar Systems joins the family, enhancing IPTV and digital signage offering.
2023

Enterprise video and employee engagement specialist Bunch joins the Uniguest family
2023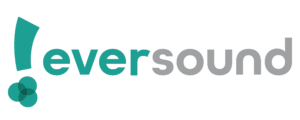 Eversound joins the Uniguest family, specializing in creation and delivery of interactive content for seniors and communities