Webcasting
.
Deliver video everywhere from anywhere
Part of our broader IP Video offering, our Webcasting solution is an enterprise-grade technology that allows presenters to broadcast their webcam and desktop screen to other users in near real-time to IPTV portals, desktop, mobiles and digital signage displays.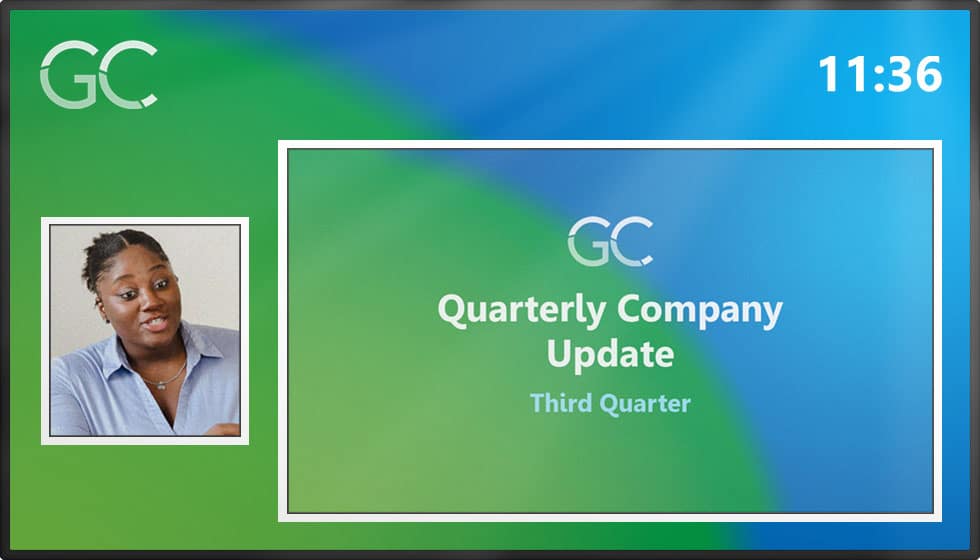 Cloud-based webcasting that evolves with your organizational needs
Seamless integration with digital signage enables you to deliver townhall broadcasts for office-based employees, whilst remotely based teams can digest webcasts from their desktop.
With flexible deployment options, either cloud or our server-based on-premise solution, webcasting is completely scalable, changing as the needs of your organization evolve.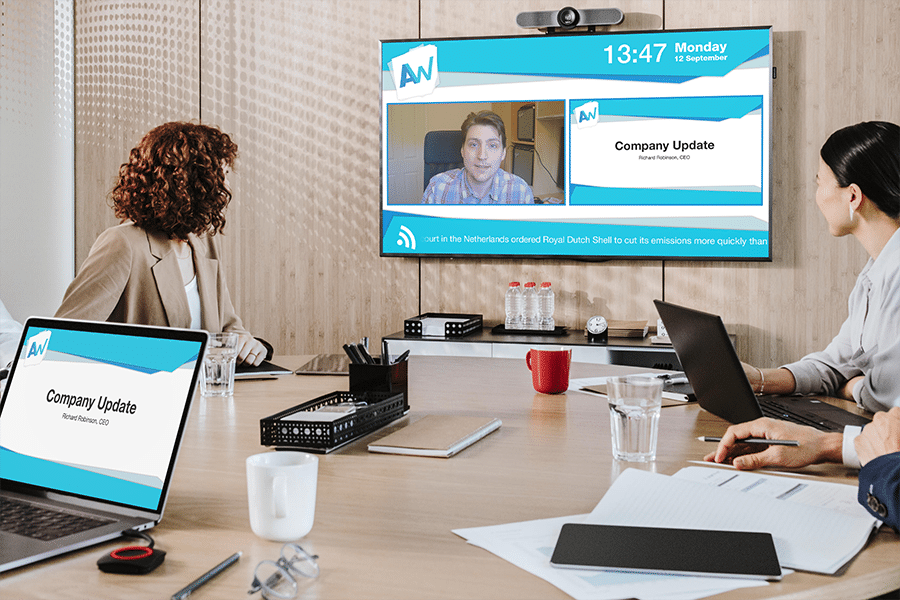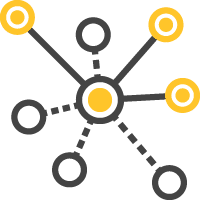 Private or Public Broadcast
Broadcast live webcasts to all employees using the 'public' settings or use 'private' mode to control who can access the broadcast.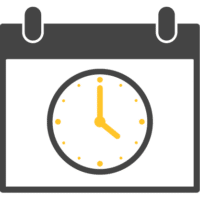 Scheduled or On Demand Delivery
Users have the option to schedule a webcast for planned company meetings or to present instantly to make impromptu announcements.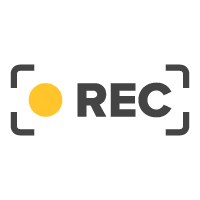 Recording & Archiving
Enable the ability to record any webcast, including set metadata, store it and share with all or selected users after the event ends.

Analytics
Our webcasting comes with comprehensive analytics, allowing the presenter to see how many concurrent users are viewing the live broadcast and more.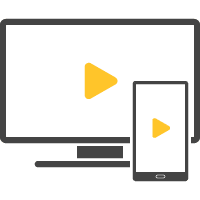 Cast to any device
Any presenter on a desktop using either a web browser or our desktop app, can live broadcast a webcam and / or desktop screen live to digital signage, desktop or mobile.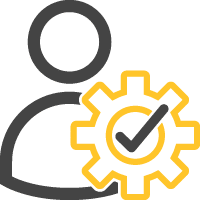 Manage Permissions
Control who in your organization can webcast and who they can broadcast to with the ability to pre-set comprehensive user permissions.