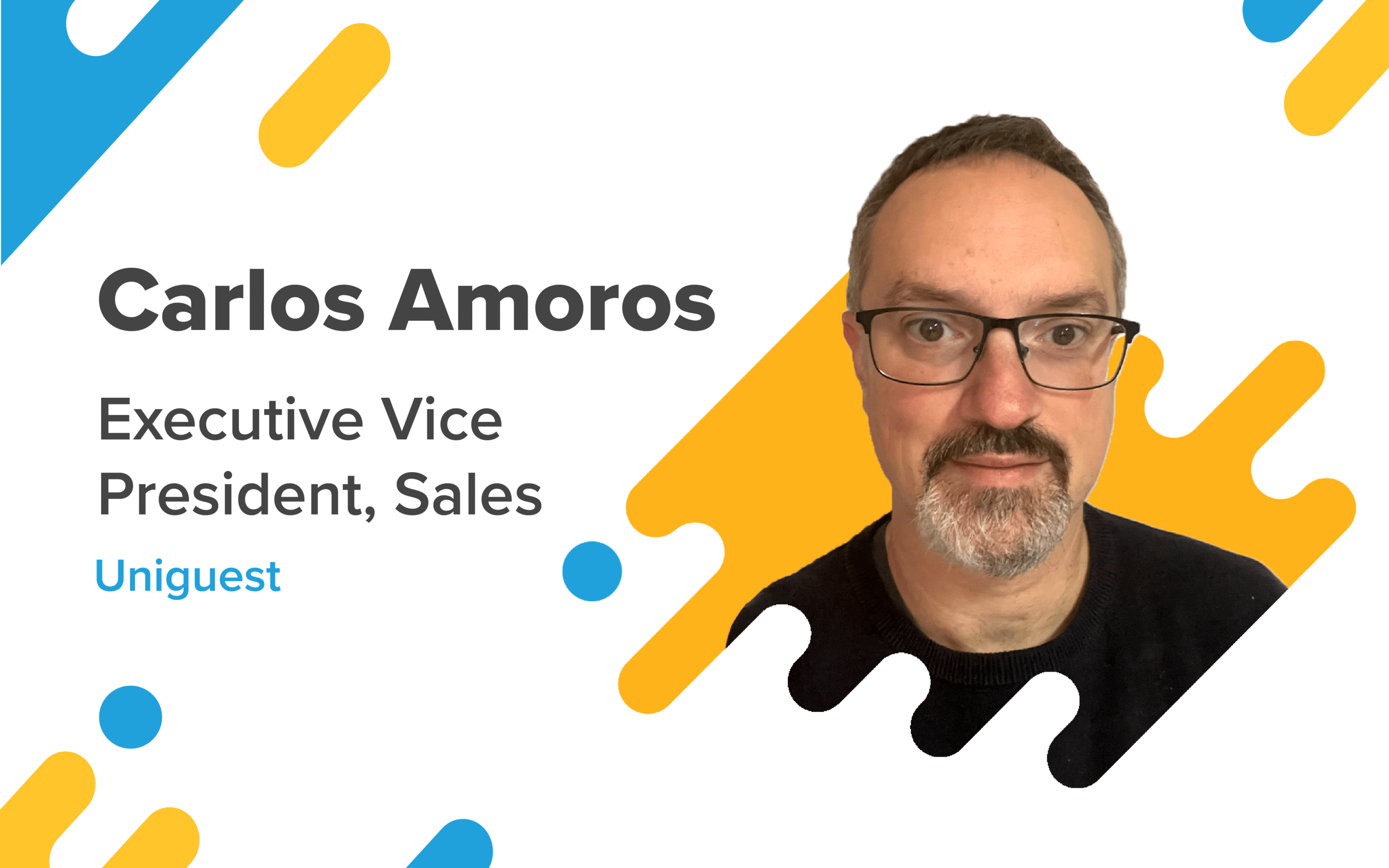 London, UK, January 27th 2023: Uniguest a global leader in digital engagement technology to multiple end markets, announces important changes to the the leadership team in its Channels division. Carlos Amoros has been promoted to EVP of global sales for channels from his previous role as EVP of EMEA/APAC while the existing Tripleplay CEO, Steve Rickless has made the decision to transition to an Executive Advisor role with Uniguest. 
 Amoros has worked within the Tripleplay and subsequently Uniguest business for over 13 years and his expanded role will provide valuable commercial leadership for the Tripleplay and Planet eStream product lines on a global scale.   
 As part of Rickless' new role, he will support revenue-generating activities, provide support to the leadership team, focus on strategic customer relationships and partners, and support executive-level projects across the broader Uniguest business. 
 Recently appointed Uniguest chief executive officer Matt Goche commented, 'We offer our sincere thanks to Steve for his exceptional leadership of Tripleplay since Uniguest's acquisition of the Tripleplay business. I'm pleased he will be able to support the business more widely in his new capacity, and we will still benefit from his considerable expertise and industry knowledge." 
Goche continued, "We're delighted to promote Carlos into this new global position and with his exceptional track record of sales leadership and commercial success leading the sales effort in Europe and Asia. I'm confident we are in good hands as we continue our strategic growth plans." 
To find out more, Uniguest is exhibiting at ISE2023 on stand #5B440. For information and to register for FREE, visit https://www.iseurope.org and register using code C9RLU67T. 
For further information on Uniguest visit www.uniguest.com or email to hello@uniguest.com  
About Uniguest
Uniguest is a global leader in providing connected technology solutions to enable those in hospitality, senior living, sports/stadiums, entertainment, retail, education, government, corporate, and enterprise to engage with their audience. Uniguest is highly focused on creating deep client relationships as evidenced by its most recent NPS score of 81. Uniguest provides turnkey technology solutions that include hardware and software solution packages, professional services, system implementation, and 24/7/365 multi-lingual support.
The Uniguest family incorporates the Touchtown, Onelan, Tripleplay, MediaStar, Sagely, Volara, Planet eStream, UCView, Janus Hospitality and Otrum brands and technology. 
Media Contact: Stephanie Scott, Head of Marketing, stephanie.scott@uniguest.com