Banking & Finance
.
Uniguest's Digital Engagement Platform enables banking, finance, and trading organizations to deliver live video and television instantaneously to digital signage screens, laptops and to virtual desktops. Our banking and finance technology delivers secure and timely digital media.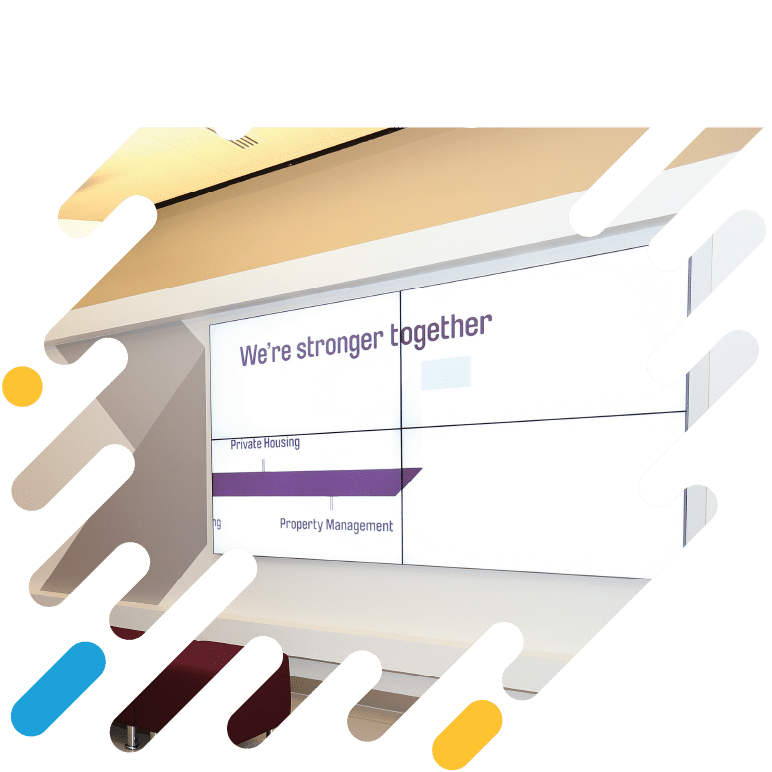 Some of the businesses we are proud to partner with…
Delivering media in the moment it's needed
Through our super low latency delivery, backed up by full resilience and failover, we enable traders to stay on top of the latest news, current affairs and stock market information whilst also allowing marketing and communications teams to use the platform to deliver important news and information or compliance videos and training.
Staff
From our single platform any organization can deliver up-to-the-minute staff news and information, training, and entertainment in shared spaces.
Traders
Deliver low-latency live TV and media to traders ensuring they can make the right decision at the right time.
Visitors
Ensure visitors never get lost and have an amazing welcome through wayfinding and digital signage displays.
When every second counts we deal in milliseconds
We have created a banking and finance technology platform that enables your content and media to touch every part of a business almost instantaneously via whichever device is best; be that TV display, virtual desktop, laptop, mac, personal computer (PC) or mobile.
In-built split-site failover and resilience ensures maximum uptime is achieved
Support for Citrix thin client ensures all who need live video can receive live video
Bring media and live broadcasts from across the world into a single user-friendly interface
Integrated digital signage draws attention to the messages that matter most
Uniguest technology is deployed at many of the world's leading banks, finance houses and investment companies owing to our low latency video delivery, reliability, data encryption, security and understanding of the unique needs of the industry.