Hotel Alba Tampa upgrades its digital signage
.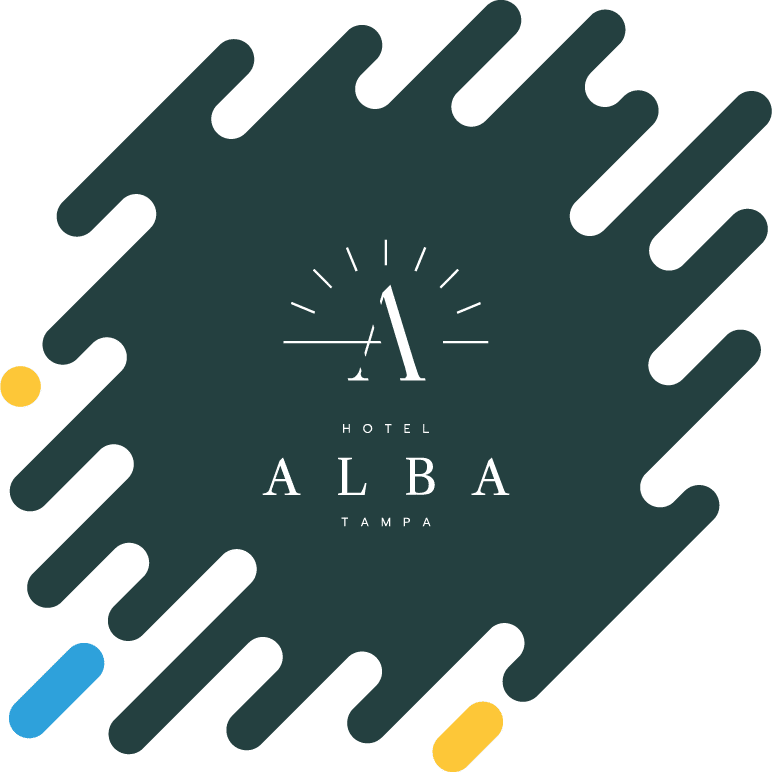 The Tampa Bay Florida area is booming with business and home to a globally recognized airport, national football team, and competitive hospitality scene. As modern and luxury hotels continue to enter the market, it has become increasingly important for brands to differentiate from the competition–attracting the right guests and providing a unique travel experience once they step foot on the property.
During a recent renovation, the management team at Hotel Alba Tampa (formerly Crowne Plaza) turned to JANUS digital signage by Uniguest to improve their digital guest engagement experience. What they found was a technology partner worth collaborating with; one with user-friendly content management software, customizable hardware and unrivaled white-glove service.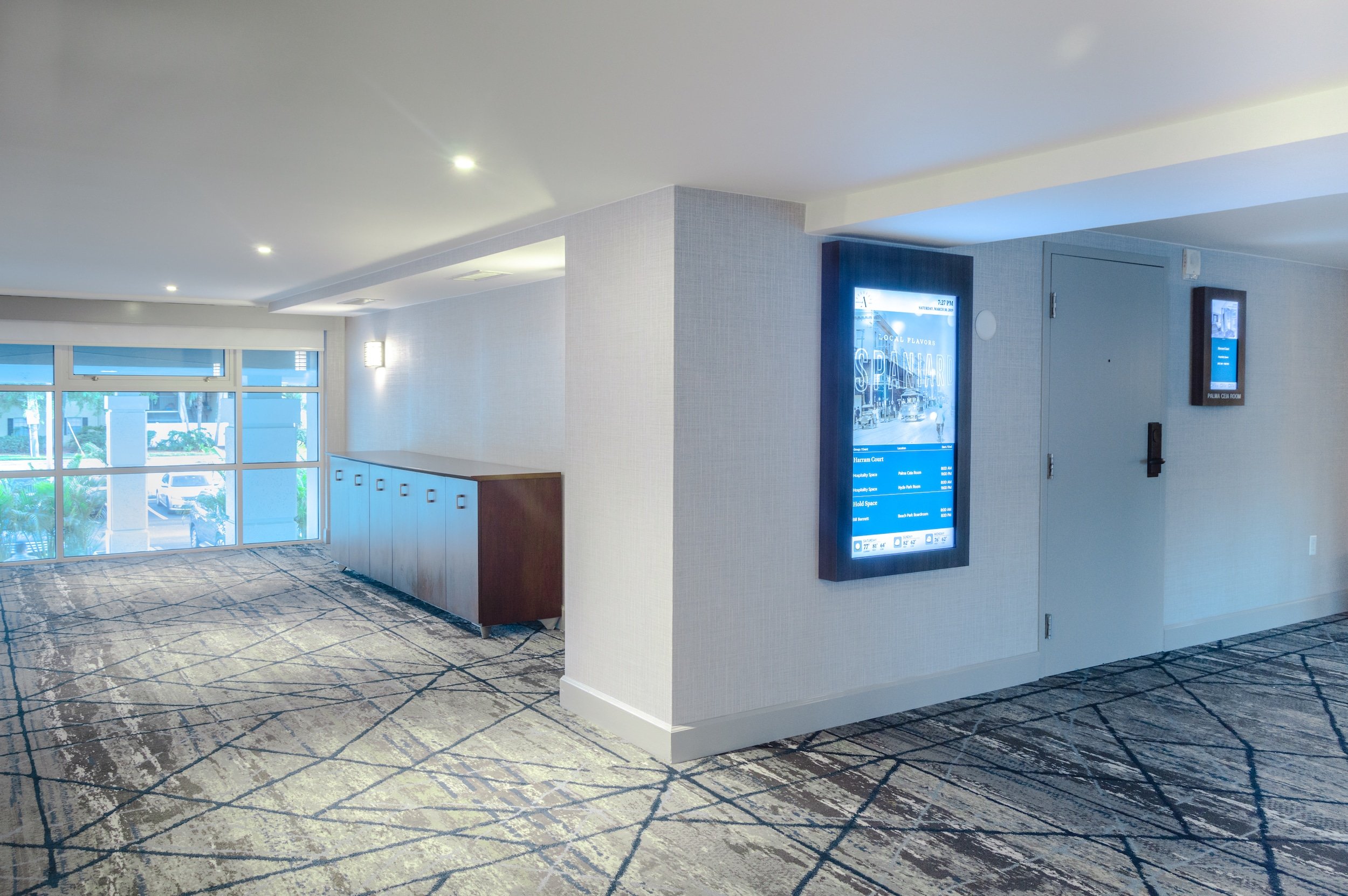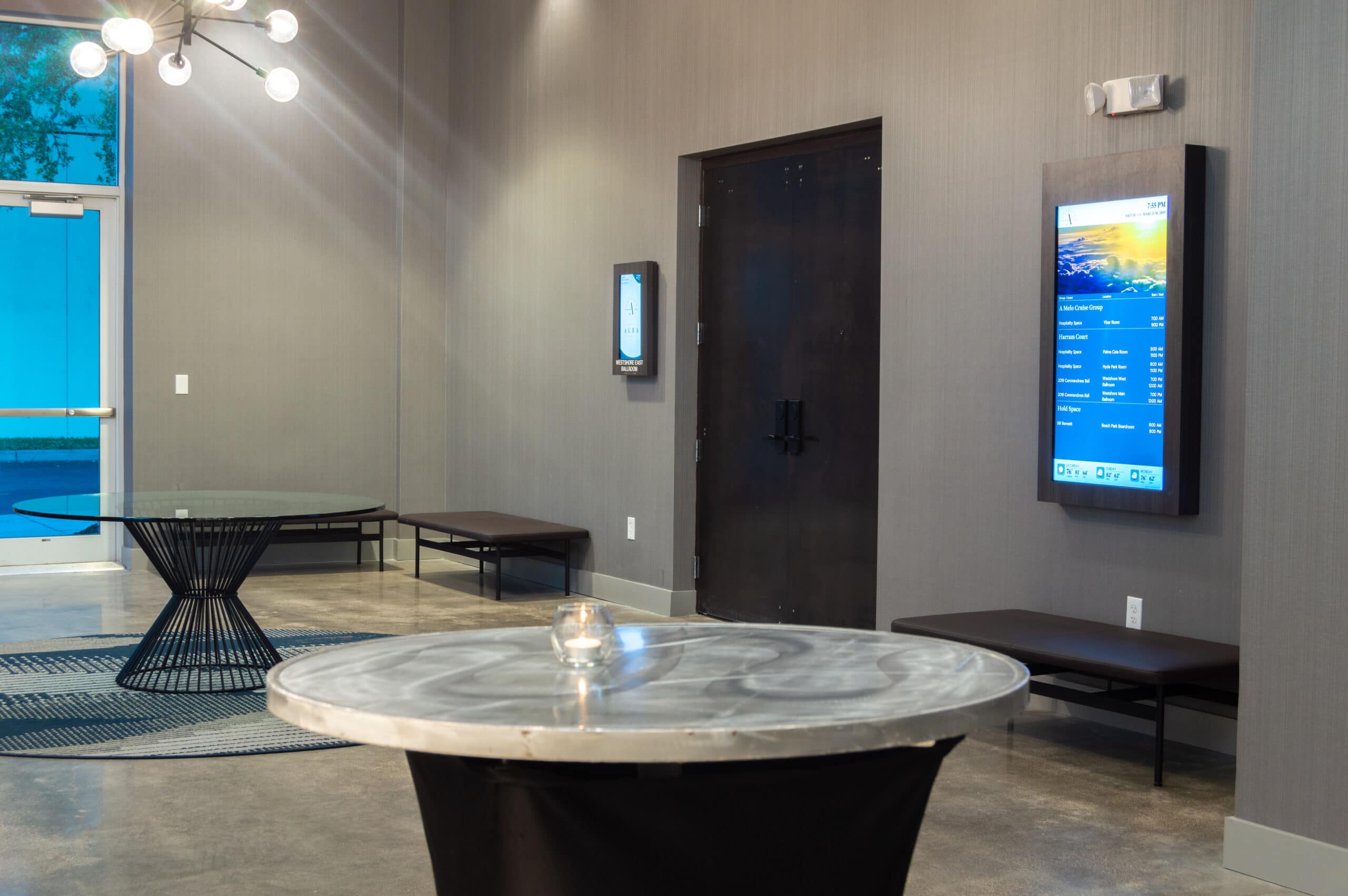 Replacing a Legacy Hotel CMS and Signage Platform
Prior to their renovation, Hotel Alba already had digital signage in place, but the framing was outdated, the software was cumbersome to update and the customer service was subpar. Paired with Florida's unpredictable weather and power outages, hotel staff were quickly frustrated with the lack of timely technical support.
When the Hotel Alba team first engaged with JANUS by Uniguest, they noticed a clear difference. The team was quick to evaluate and understand Hotel Alba's needs while also offering an easier-to-use content management platform and personalized 24/7/365 multi-lingual support.
In just a few weeks of selecting Uniguest as their new technology partner, their cloud-based content management platform was set up and connected to their new displays–replacing legacy versions in the lobby and outside of the meeting rooms. Throughout the implementation process, Hotel Alba's team became fluent with the new technology. The user-friendly interface allows hotel staff to update information in advance or on-the-go from a computer or mobile device. It also gives the technical team easy accessibility to fix the system if an outage occurs.
The JANUS team also created custom frames to match the wood finishing throughout the hotel, along with enhanced digital content to effortlessly pair the unique boutique brand. The new look and feel extends the Hotel Alba experience to guests and staff alike.
A Modern Experience with a Revenue Lift
As a result of switching from a signage vendor to a true guest engagement partner, Hotel Alba quickly modernized the guest experience, spun up a new revenue stream and reduced redundant tasks and operating costs.
Boutique aesthetics. With their updated digital signage, Hotel Alba now offers guests a high-class experience, making it easy for them to find their way around the property, explore events, interact with the brand and more.
Advertising space. The Hotel Alba management team and staff is pleased with their new digital signage solution and looking forward to new ways to improve guest satisfaction, as well as provide advertising space for vendors in the future. And although the team hasn't had technical issues just yet, their minds are at ease knowing technical support is just a phone call, email or site visit away.
Reduced costs. Additionally, the new signage platform saves their staff time, because guests are now self-sufficient and can easily find the information they are looking for in a timely manner. The staff is also saving costs on paper for printed door cards, along with staff time spent creating and updating the information every day.