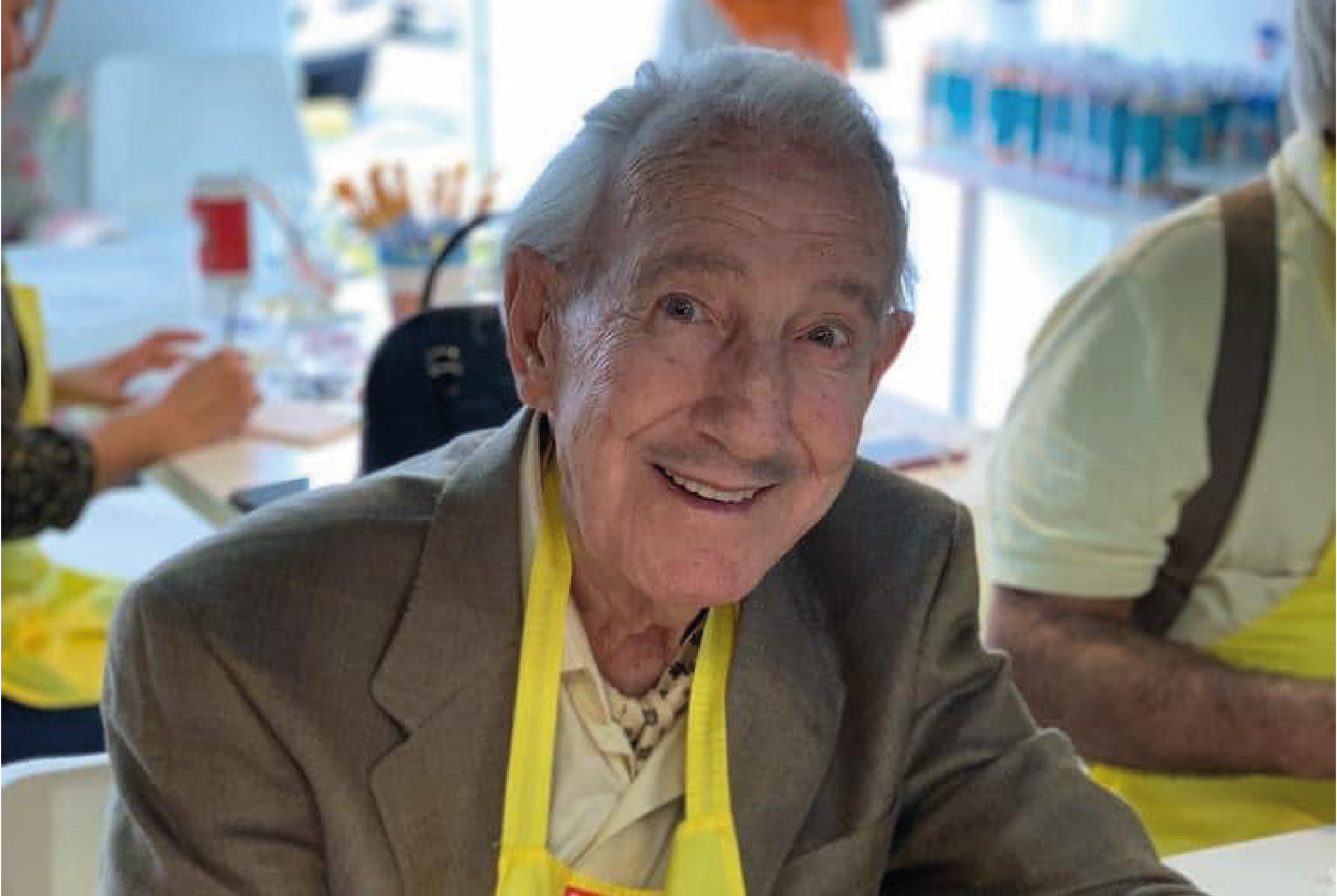 If you tune into our weekly video newsletter, Four Feature Friday, you know we LOVE sharing big ideas for supercharging community life. We scour the net to find free resources, courses, videos and more to engage your residents.
Recently, though, many viewers from communities across the globe have been reaching out to share their own brilliant programming ideas. It's been inspiring to hear how senior living pros have been expertly navigating this new landscape with ingenuity and creativity. You are our heroes!
Janet Hayat, the Lifestyle 360 Director at Five Star Premier Residences of Pompano Beach, is one of those wonderful viewers who commented to let us know she had a great idea to share with her peers.
She shared an AWESOME program idea accessible to almost any community: pottery painting kits.
Janet had been regularly taking residents to the local pottery shop Atelier Newday near their community to paint their very own pots. When lockdown kept residents from visiting the shop, owner Yelis Yenigun figured out a way for residents to continue enjoying her services from the safety of their own rooms. Janet and her community were instantly on board.
It's not just Fort Lauderdale area communities who can enjoy Atelier Newday's pottery fun, either. For communities further than 20 miles away from the shop, Yelis and her team have figured out a system to ship their pottery painting kits.
Doesn't this look like an awesome way to keep residents entertained and in touch with their artsy side even in their rooms? We LOVE this idea. Thank you, Janet and Yelis!
If you implement pottery painting in your community, be sure to share info about the program and take photos of your residents creations to share in your Touchtown Content Manager to share via Apps, TV+, Digital Signs and even Extensions for family members to see. While you're at it, send us some photos as well. We love seeing your happy residents!
Atelier Newday prepares a PDF file of different vessels each month and sends it to Janet. She distributes them to the residents. 

Interested participants select whatever they like and next week Janet sends in their order list. 

Atelier prepares separate pottery kits which include selected ceramics, selected colors, 2 brushes per resident and painting instructions. 

They pay by check, credit card or by cash during delivery. 

They usually paint them in a week and when they are ready Janet calls Atelier so they can pick them up for glazing and firing.

After they are fired, Atelier returns the finished works to the community for Janet to distribute.
We deliver the pottery kits 20 miles around Lauderdale by the Sea for free. If our customer is further than 20 miles, we pack all the items and ship them with a return label via USPS. When they finish painting their items they send them back to us, we glaze and fire them, and then ship back to them. As you can see there are three shipments, we cover two of them and our customer pays only one shipment.
Yelis Yenigun
Atelier Newday