Corporate & Enterprise
.
With our Digital Engagement Platform corporate offices can become a hub of culture, promoting engagement of people, supporting commitment and satisfaction, creating a happier, more productive workforce.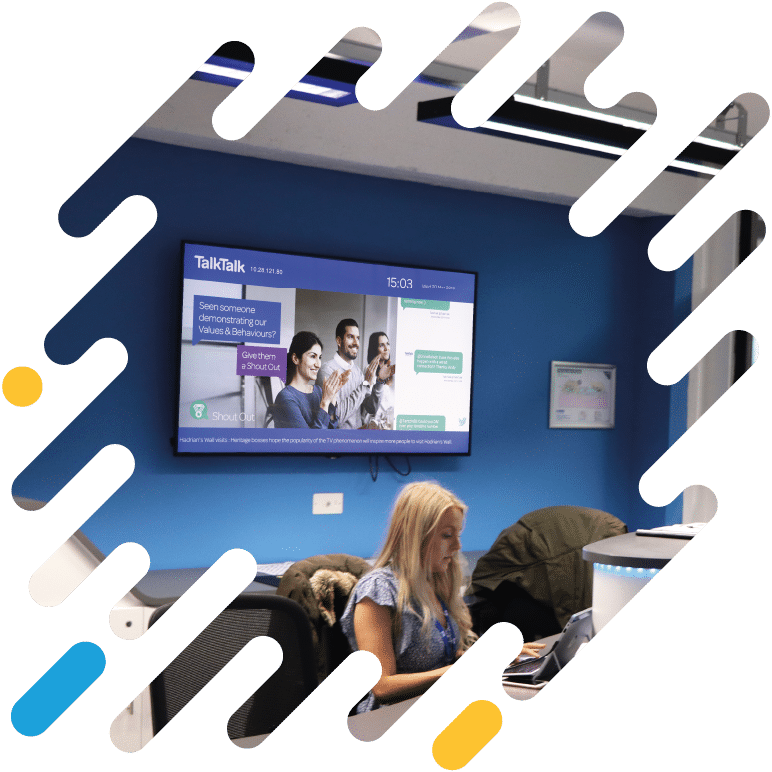 Some of the businesses we are proud to partner with…
Develop culture and encourage engagement
From digital media to desktops, webcasting, and IPTV to wayfinding, digital signage, and meeting room booking; Uniguest has a route to connection and a pathway to greater engagement for businesses of any size across multiple locations, with simple, centralized control.
Staff
Deliver culture and vision messaging in a modern and engaging fashion, helping create a workplace that your people love and feel a connection to.
Visitors
Impress visitors with modern visual communications and digital campaigns whilst also providing entertainment in public spaces.
Helping businesses create brand connections
We have created a platform that enables your content and media to touch every part of your business via whichever technology and device is best. This means that your campaigns, messaging and communications will reach your audiences in the most impactful and effective way; ensuring your people feel a part of your journey.
Digital Signage enables simple management and control, allowing delivery of organisation-wide campaigns or unique messaging to each display
Create a broadcast network by allowing a live video stream to reach every network connected device; mobile, desktop or television.
Enable a simplified method to brand and modernize a working environment.
Enhance visitor experience and promote brand loyalty.
Uniguest technology is deployed at some of the world's largest corporate organizations, the brand standard for many of the most successful multi-national enterprises and the choice for many SMBs owing to our reliability, data encryption and security and understanding of the unique needs of the industry.