Make Your Menu Management Easier
.
Modify your library content from anywhere. Hassle-free custom tailored installation. Easy to use CMS.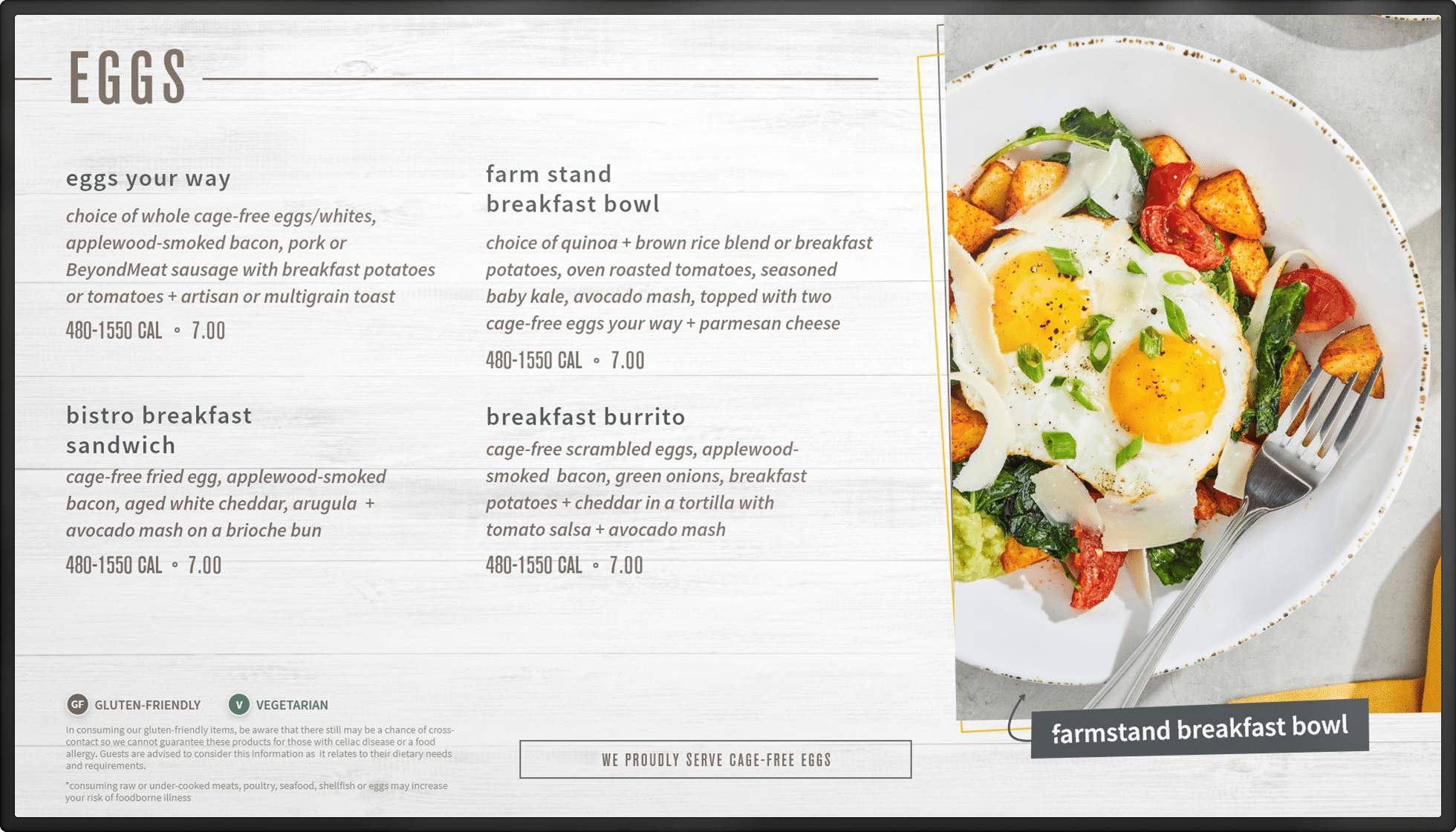 Industry Leading Features
.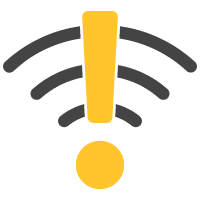 Menu items will continue displaying even if internet connections is lost or player restarts.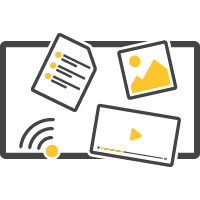 The platform uses pre-set multimedia, animations, images and video to highlight a wider variety of menu items in an eye-catching way.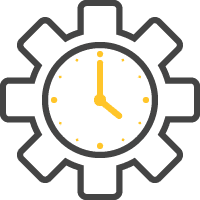 Menus automatically change items, images and color themes based on the time of day.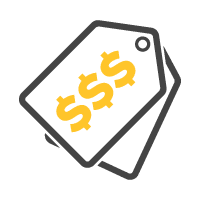 Switch between price tiers across all menus with a click of a button using our simple web software interface.
Update Library Content in minutes from anywhere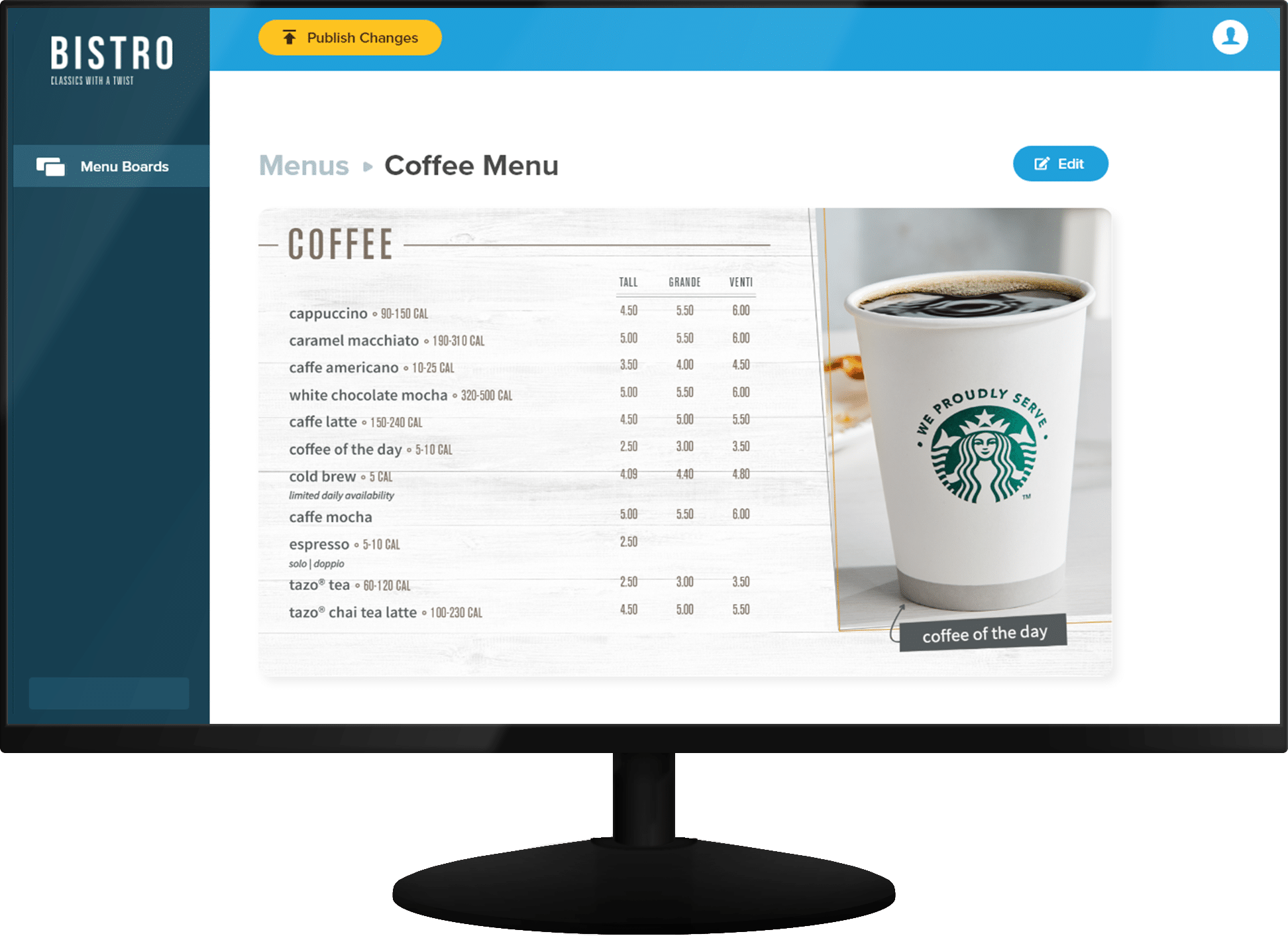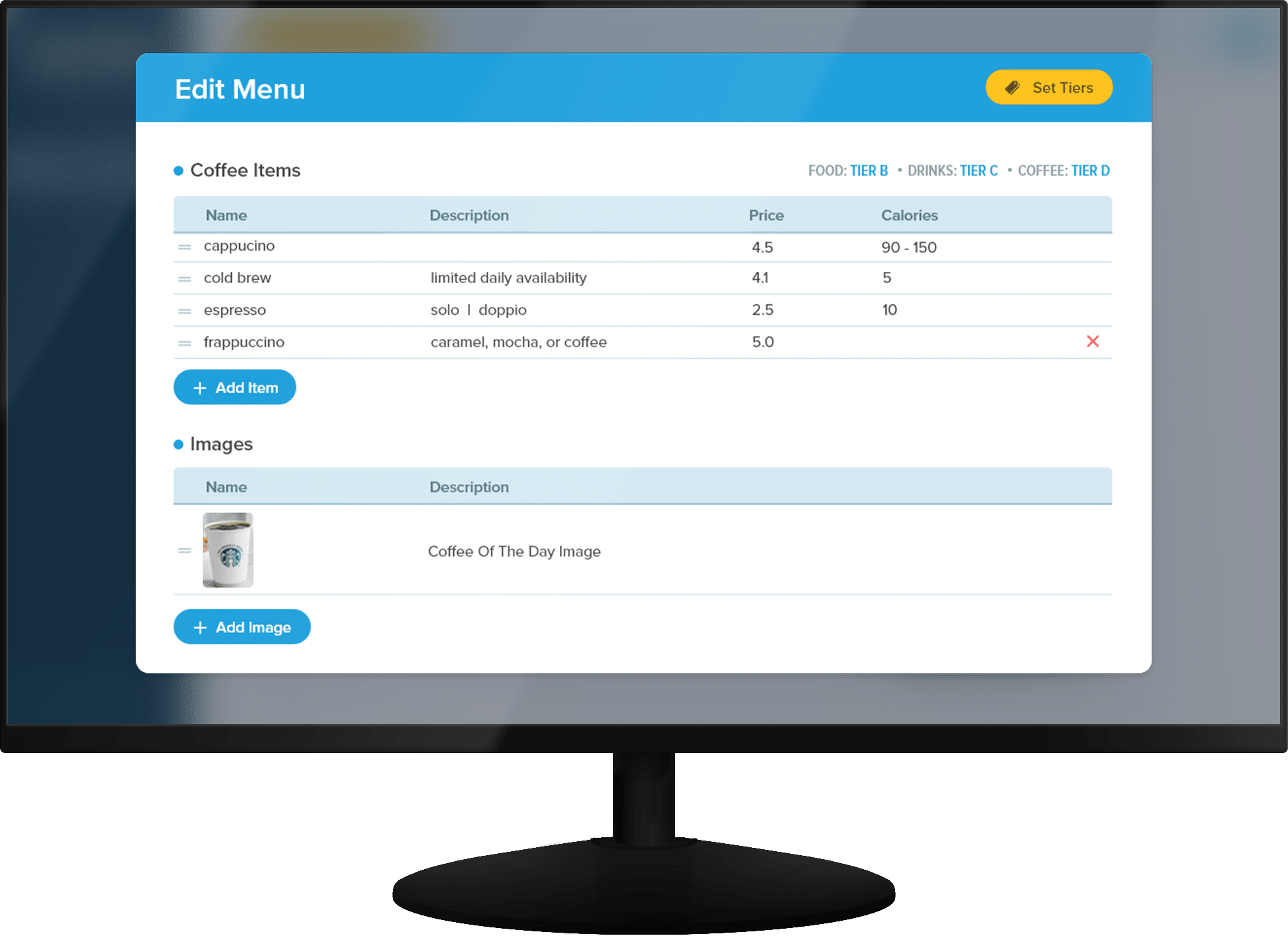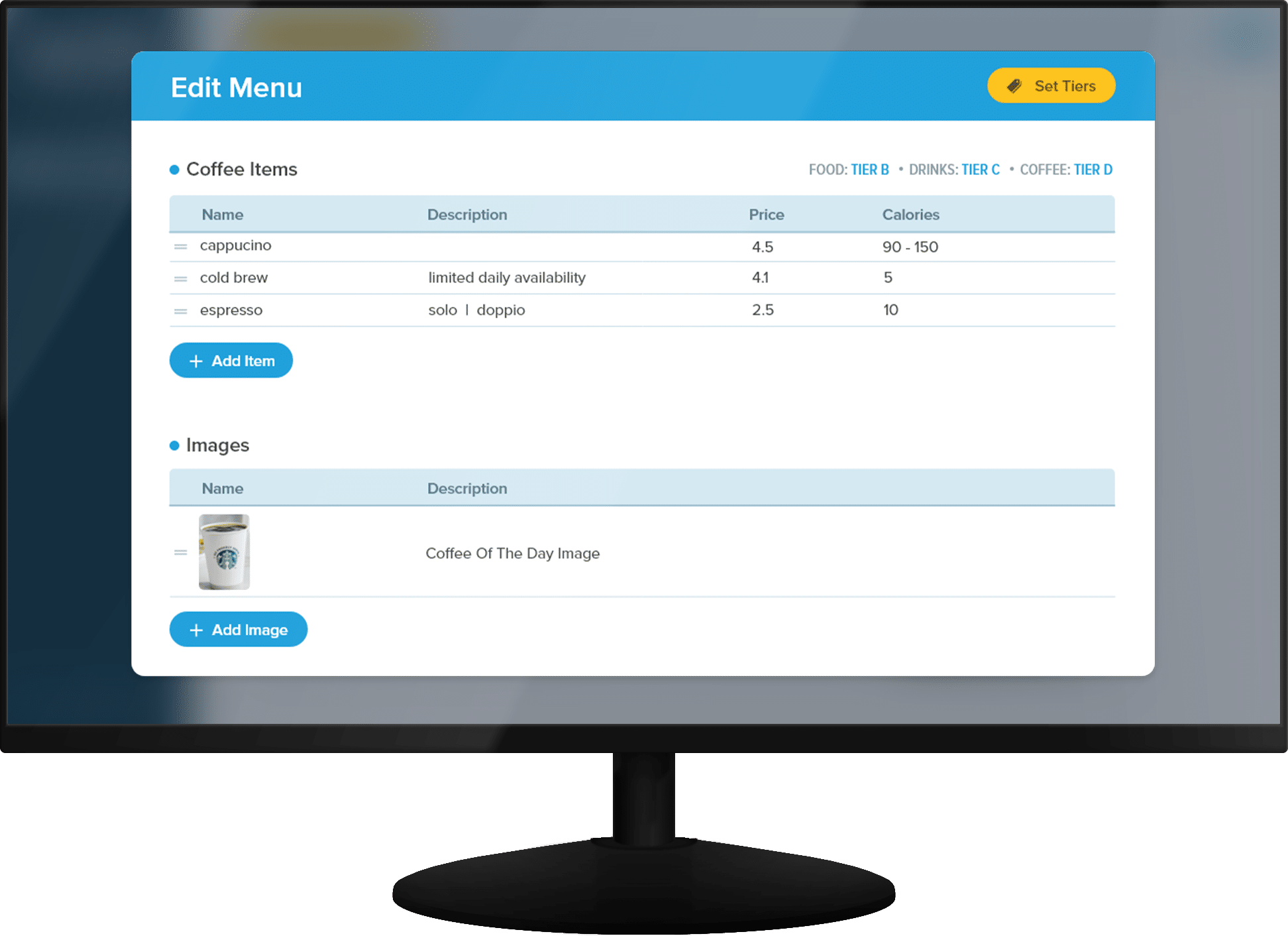 Locations using our Menu Boards
Courtyard Dulles Airport/Herndon Reston
Courtyard Dulles Airport/Herndon Reston's Bistro location is an example of the S-Bar layout, which consists of four 50" screen menus displaying core menu items with accompanying vivid images.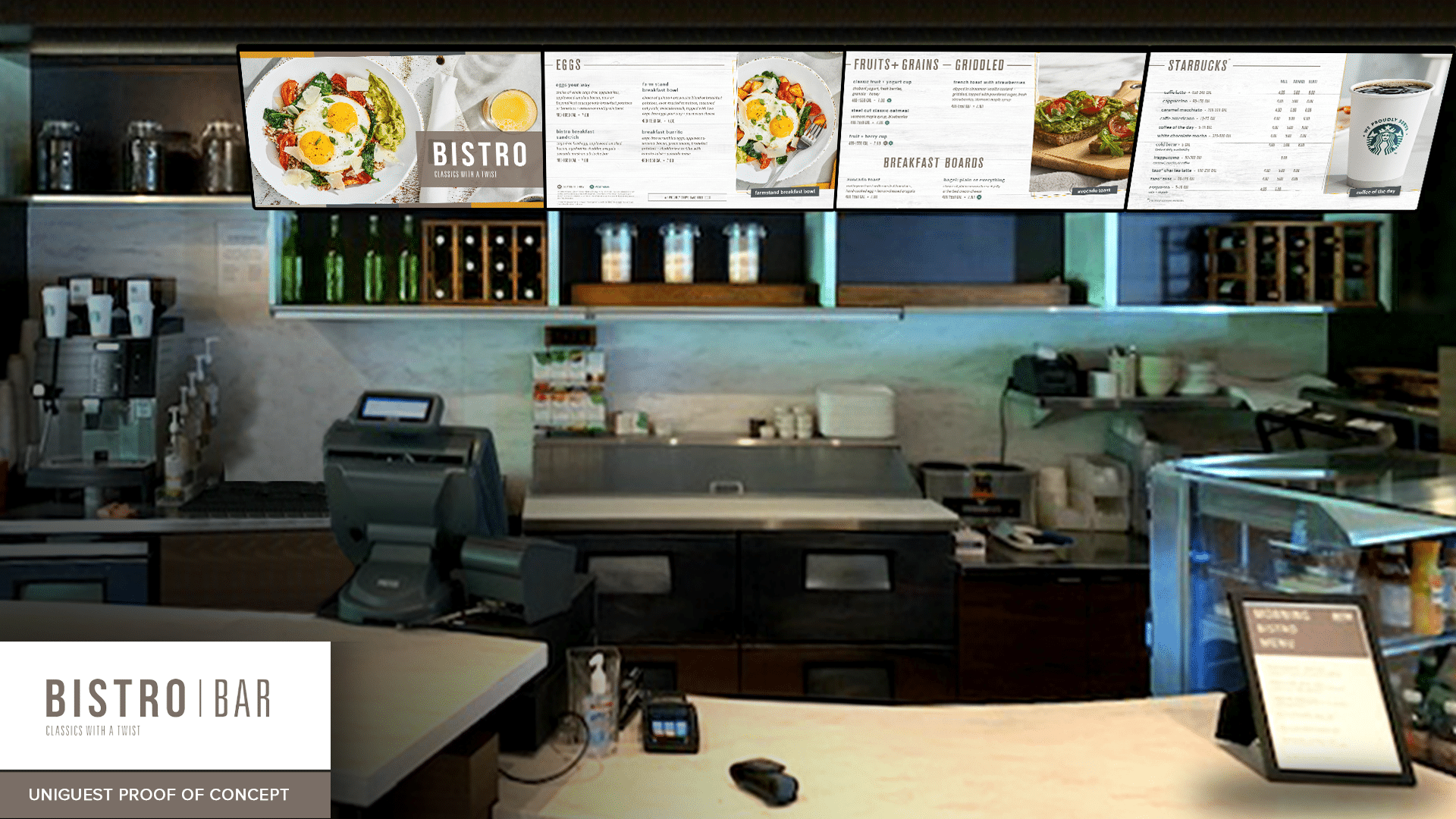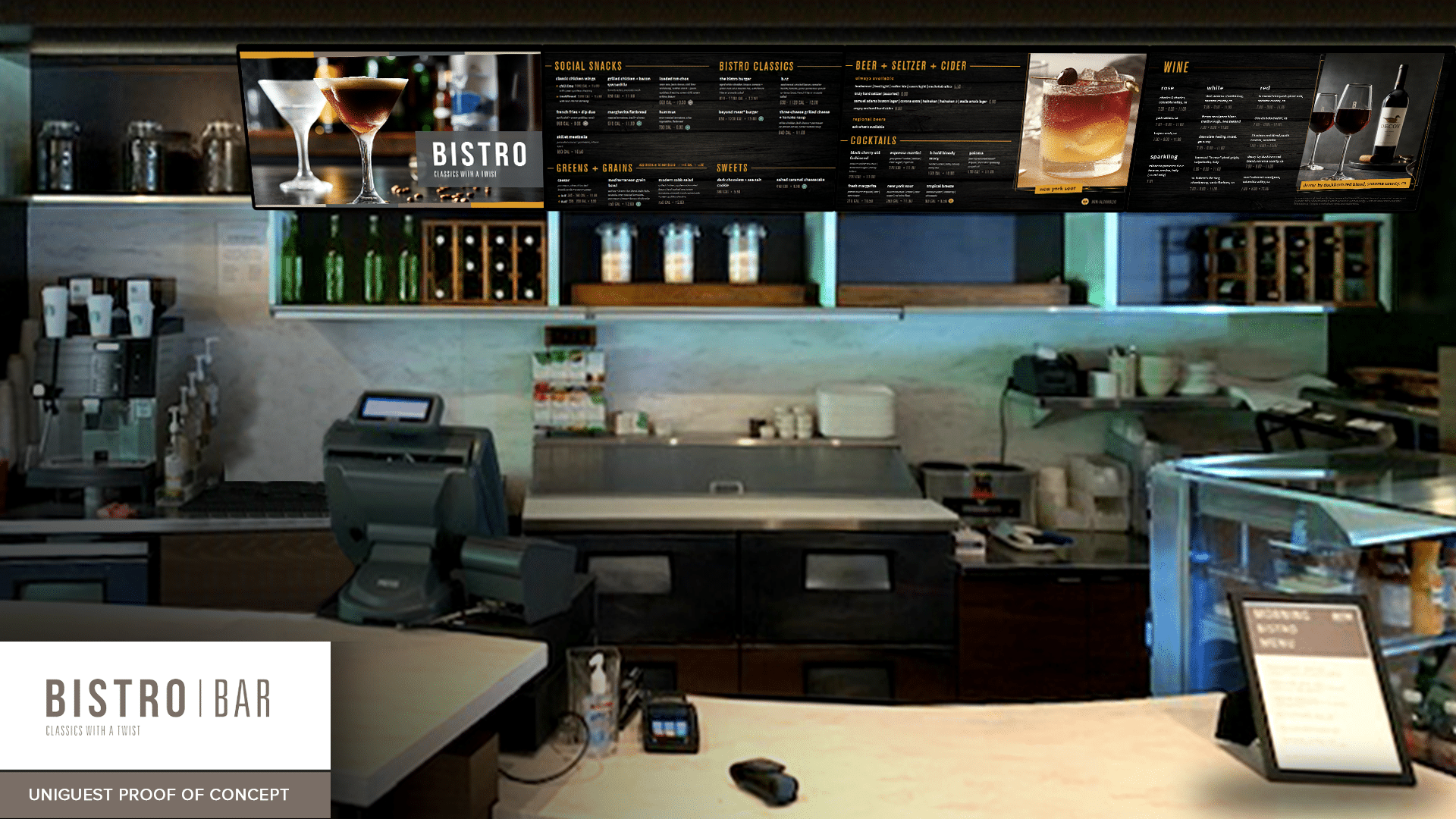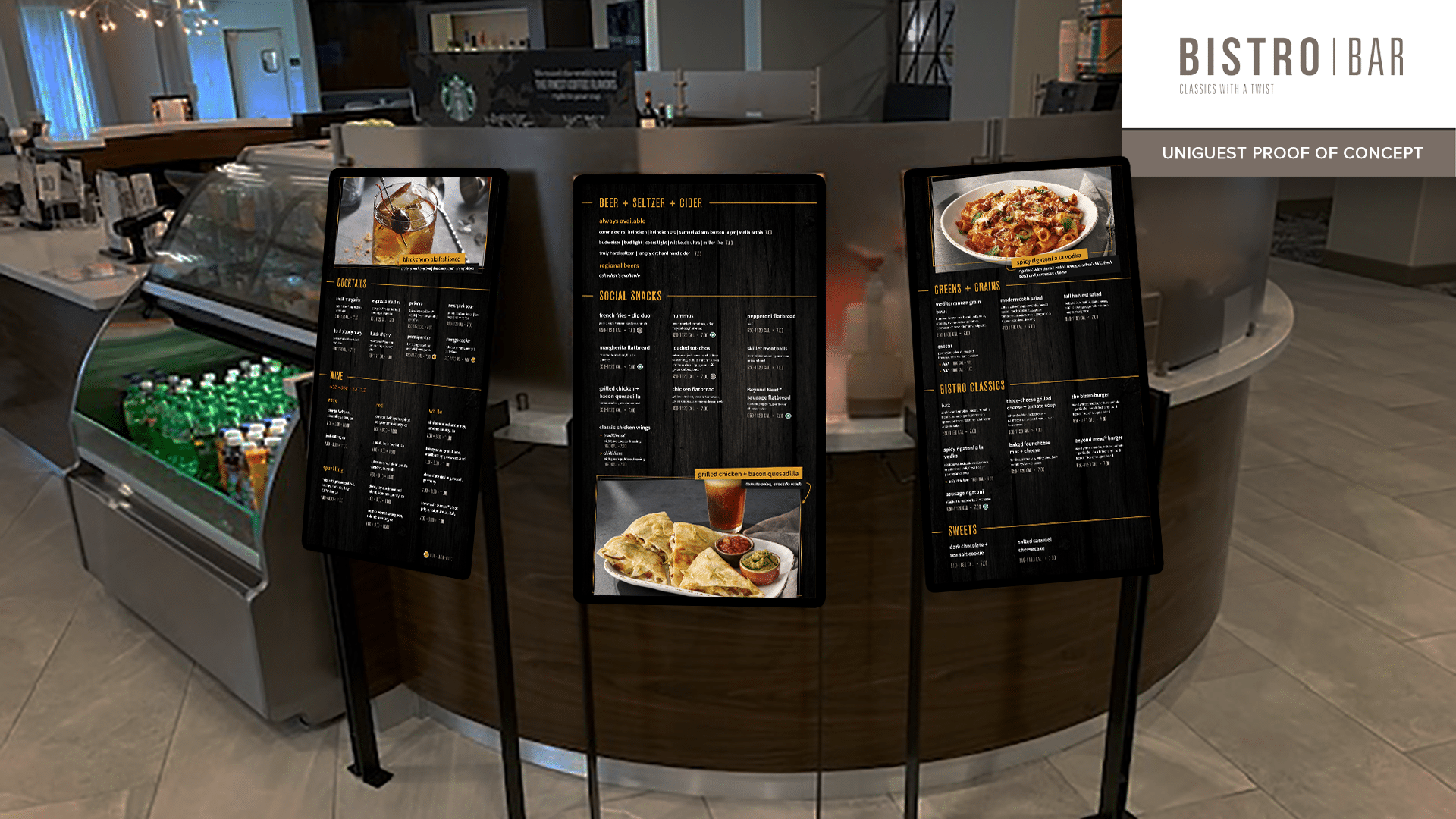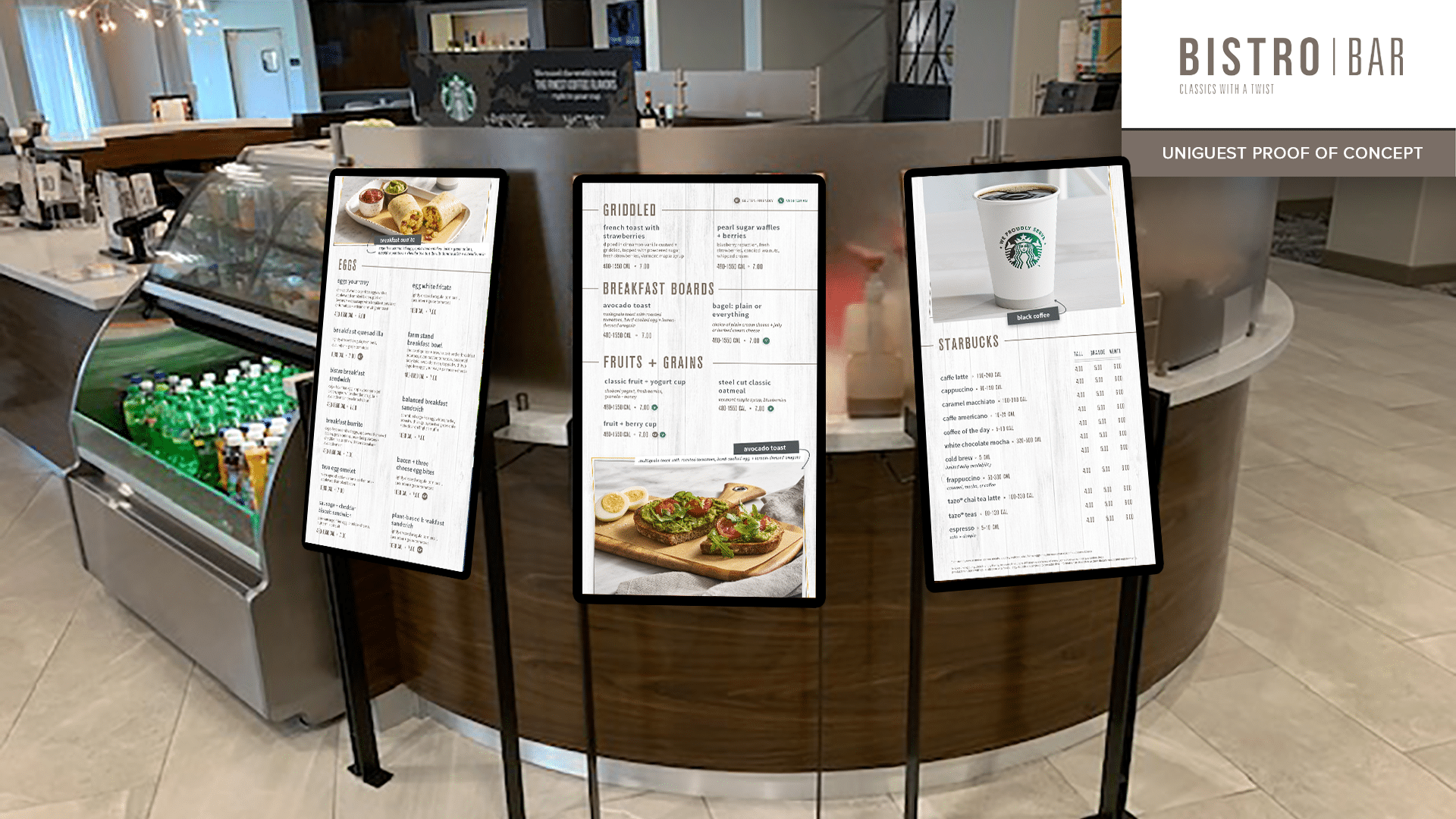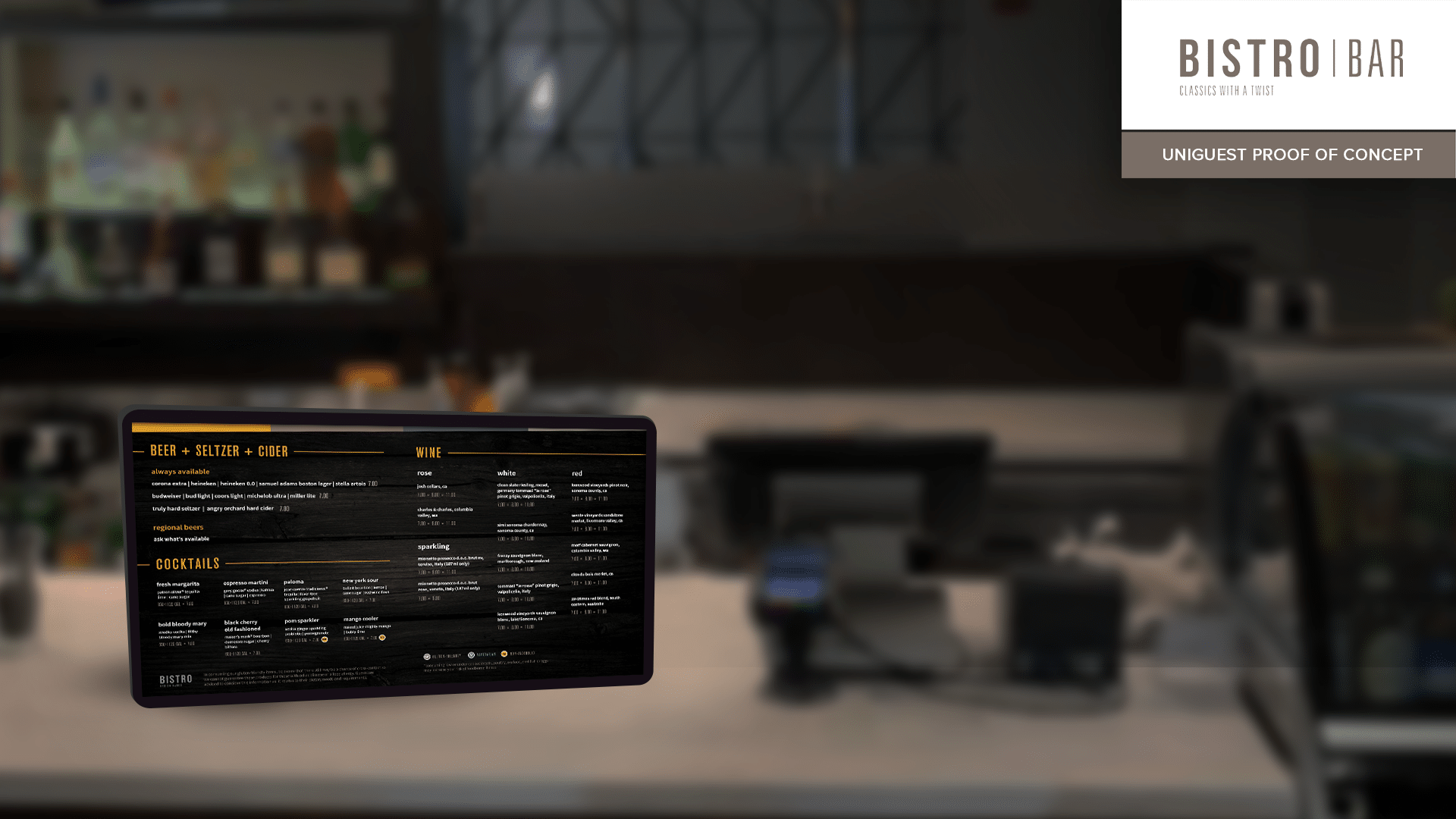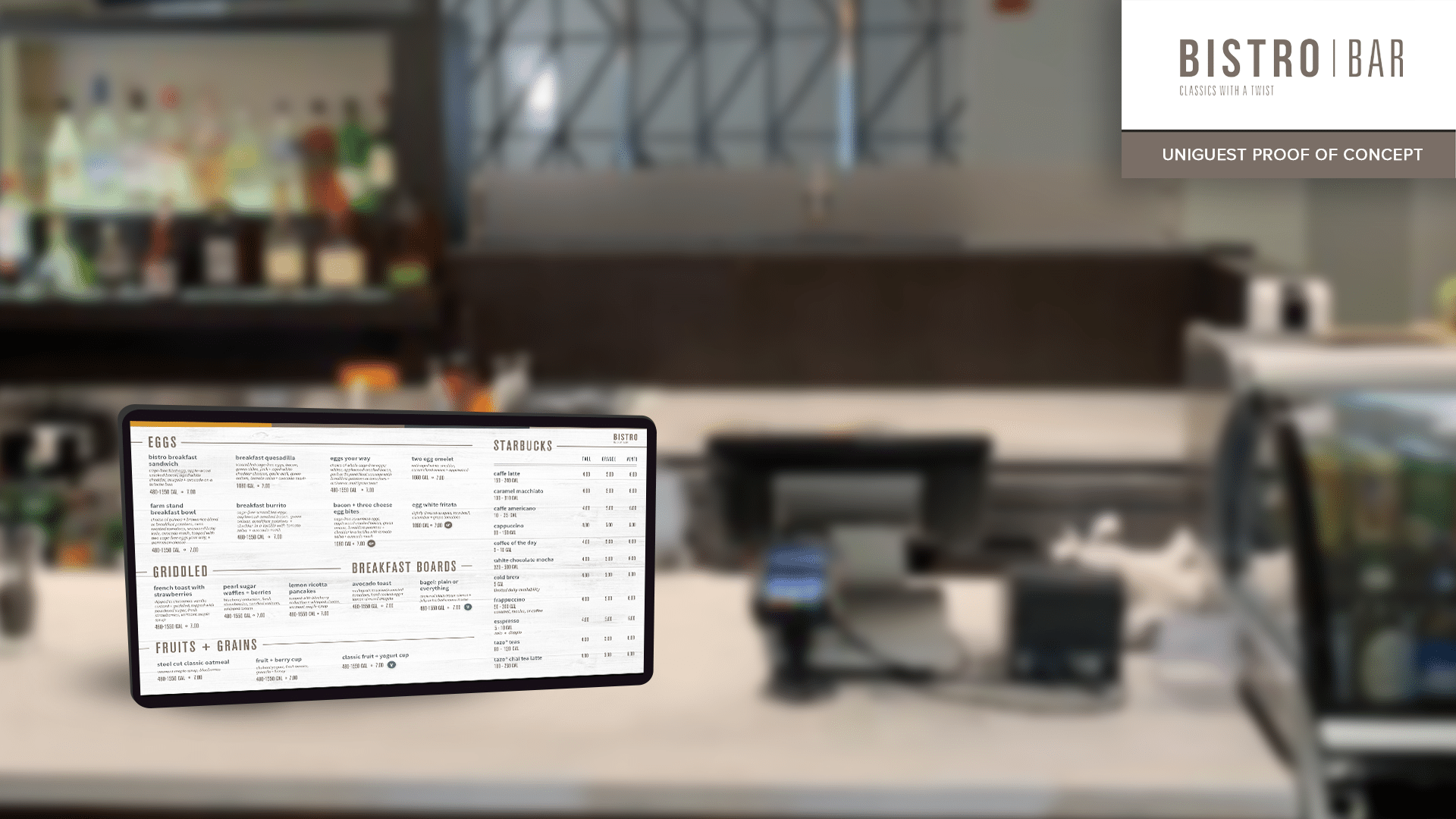 Courtyard Orlando Downtown
Courtyard Orlando Downtown's Bistro location is an example of the C-Bar layout, which features three portrait menu screens as well as a smaller POS screen in front of each register for easy customer viewing. The menus are visually forward and set an ambiance for breakfast and dinner offerings.
Hassle-free implementation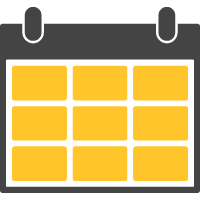 1. Save the Date
Your assigned project manager will work with you to establish a clear installation date and time based on preliminary self site survey.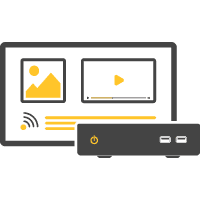 2. Get The Hardware
Your hardware screens are shipped to you prior to installation. Installations typically occur after business hours.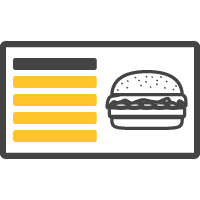 3. Menu Display Installation
Our installation technicians install your screens and make sure menu content is displaying correctly. Your project manager will work with you to choose the best date for software training.