Dynamic Calendars
.
Instantly generate professional designer calendars in just a few clicks with Touchtown Calendars. It's simple, time-saving and keeps residents in-the-know. Just hit "Generate."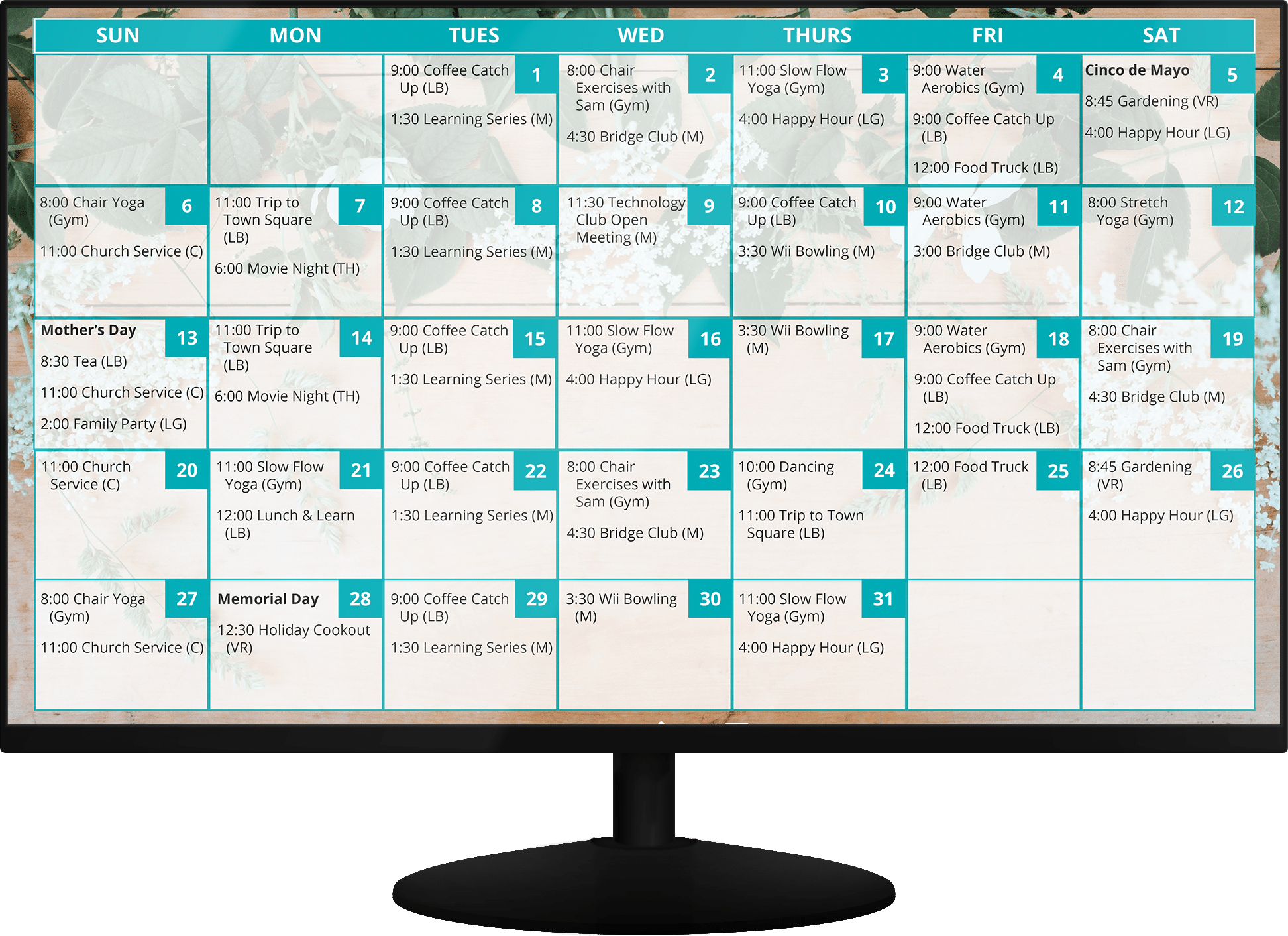 Take your time back thanks to Calendars.
Auto-populate your activities into a clean, modern format to save time on tedious edits and revisions. Touchtown makes it simple whether you want to generate calendars for any date, format or level of care.
We're an all-in-one solution. No separate calendaring system necessary.
Print or Web
Meet every preference or need.
Not only are Touchtown Calendars printable, they also integrate seamlessly with our:
Community Apps
Digital Signs
TV+ In-Room Channel
Web Extensions
Easy communication through multiple channels with no extra effort? Yes, please!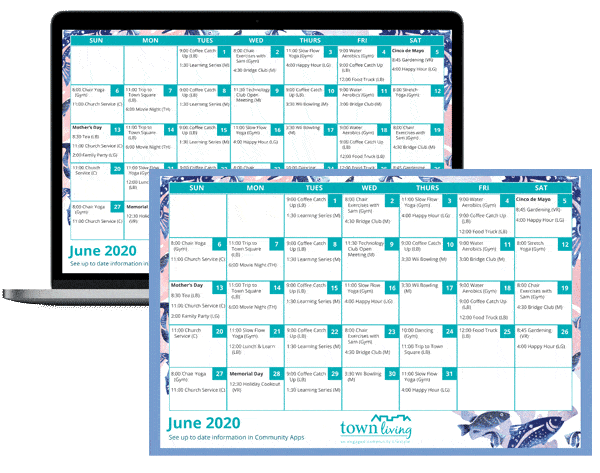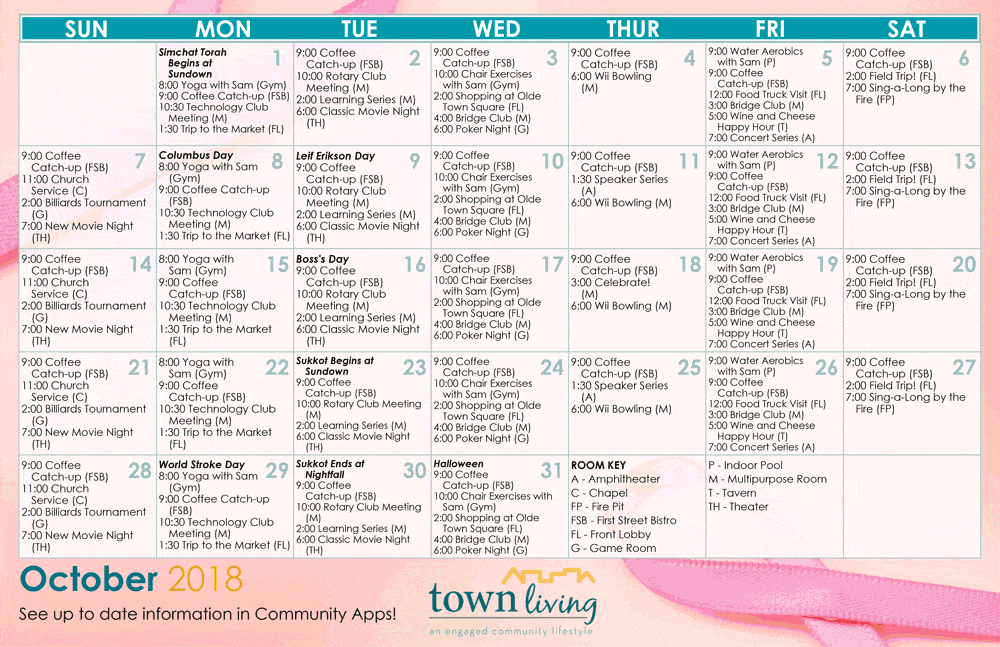 Easily Customised
Flexible layouts and styling in 1-2-3.
Automatically create beautifully designed, full color PDF calendars suitable for printing, emailing, or posting online.
Choose from a daily, weekly, or monthly format, and specify any size up to a 36″ x 48″ poster. To customize, just enter your activities, choose a layout, personalize with branding or graphics, and hit Generate!
1. Enter Activies
Enter the key details of the activities.
2. Choose Your Options
Change up the colors, format, and graphics.
3. Generate
Hit 'Generate' and get your calendar!
One Hub, Multiple Calendars
Touchtown makes it easy to manage your calendars by levels of care and activity type all in one place!
With instant results and no fuss, Touchtown Calendars save staff time and increase operational efficiency.