As the autumn leaves fall, it's time for a seasonal round-up of the latest happenings at Uniguest. This fall has been nothing short of exciting, marked by significant events, acquisitions, and innovative product releases. Let's dive into what's been going on at Uniguest.
SMASH Conference – An Immersive Experience
This fall, we had the privilege of participating in the Senior Care Marketing & Sales Summit (SMASH) conference. It was an insightful and engaging event, allowing us to connect with industry experts, share our innovative solutions, and gain valuable insights into the evolving landscape of senior care marketing and sales. We're excited to apply this knowledge to further enhance our offerings for the senior living community.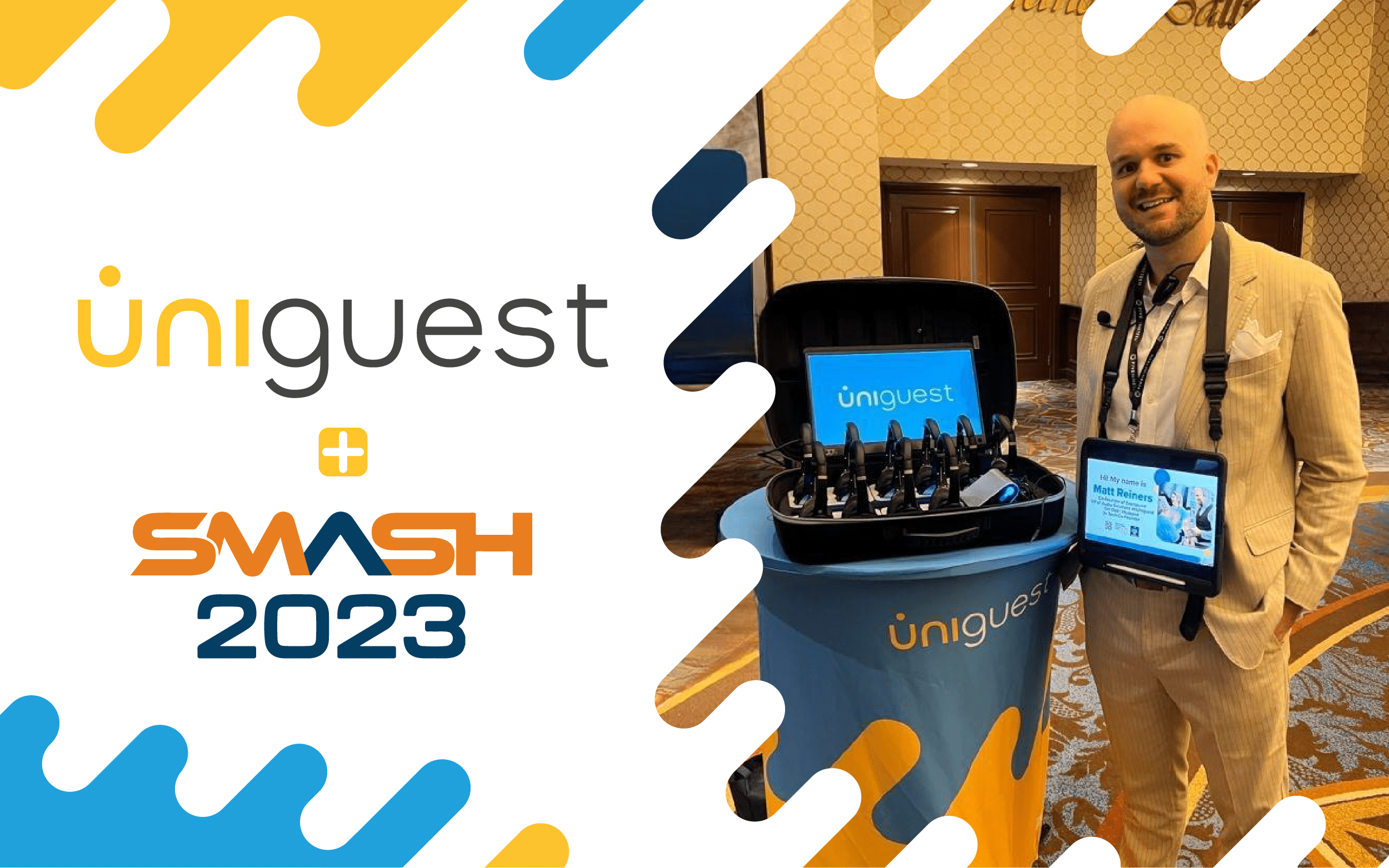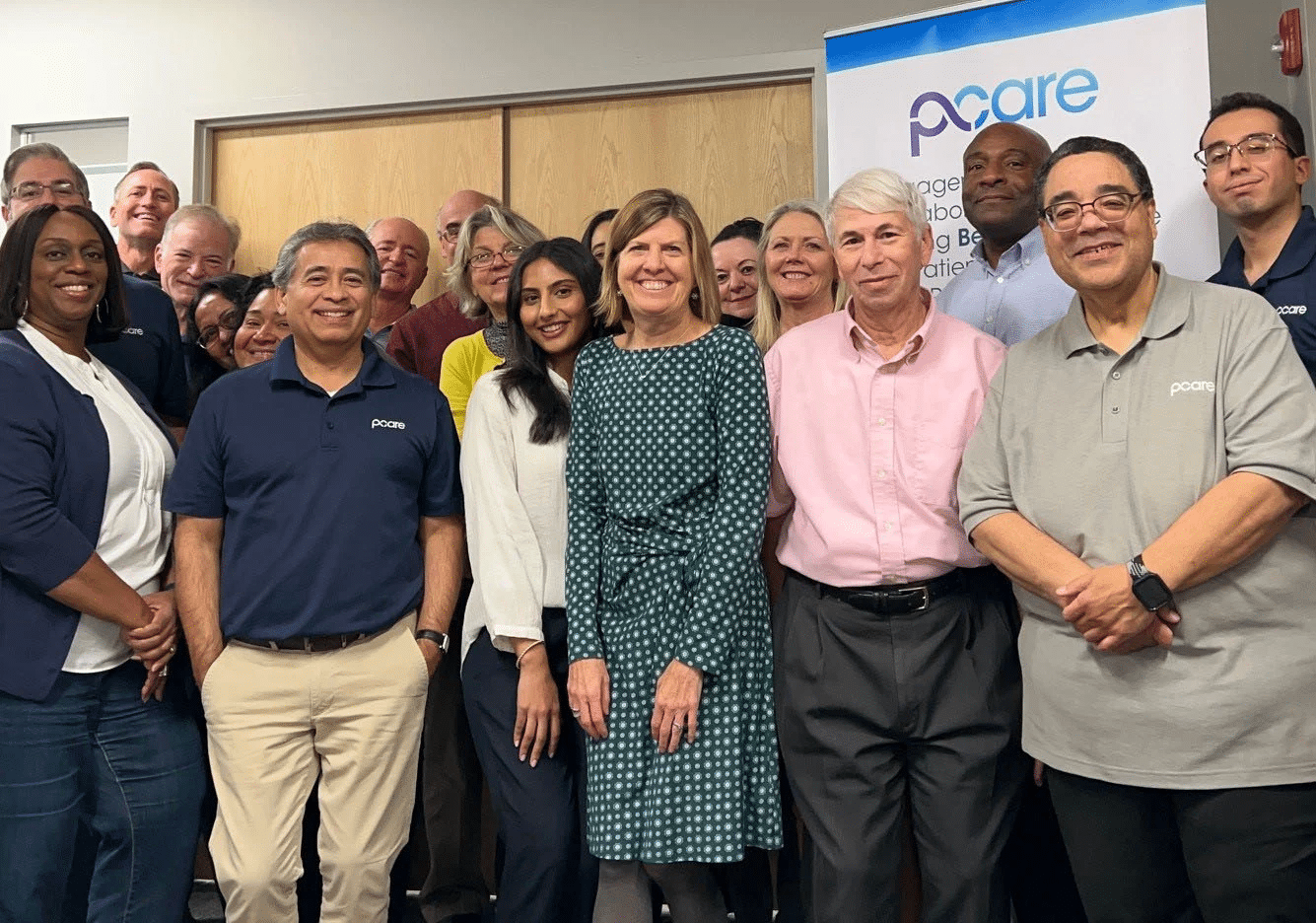 pCare Acquisition – Expanding Our Capabilities
One of the highlights of this season was the acquisition of pCare, a leading healthcare technology company. This strategic move reinforces our commitment to providing comprehensive technology solutions to healthcare institutions. With pCare as part of the Uniguest family, we're now better equipped to serve the healthcare industry, creating more efficient and patient-focused experiences.
Tripleplay 23.1 and Onelan 23.1 Product Releases – Elevating Digital Signage
In keeping with our dedication to innovation, we've released the latest versions of our Tripleplay and Onelan products. Tripleplay 23.1 and Onelan 23.1 are packed with enhanced features, improved performance, and an even more intuitive user experience. These updates ensure that our digital signage solutions remain at the cutting edge, offering unmatched engagement and information-sharing capabilities.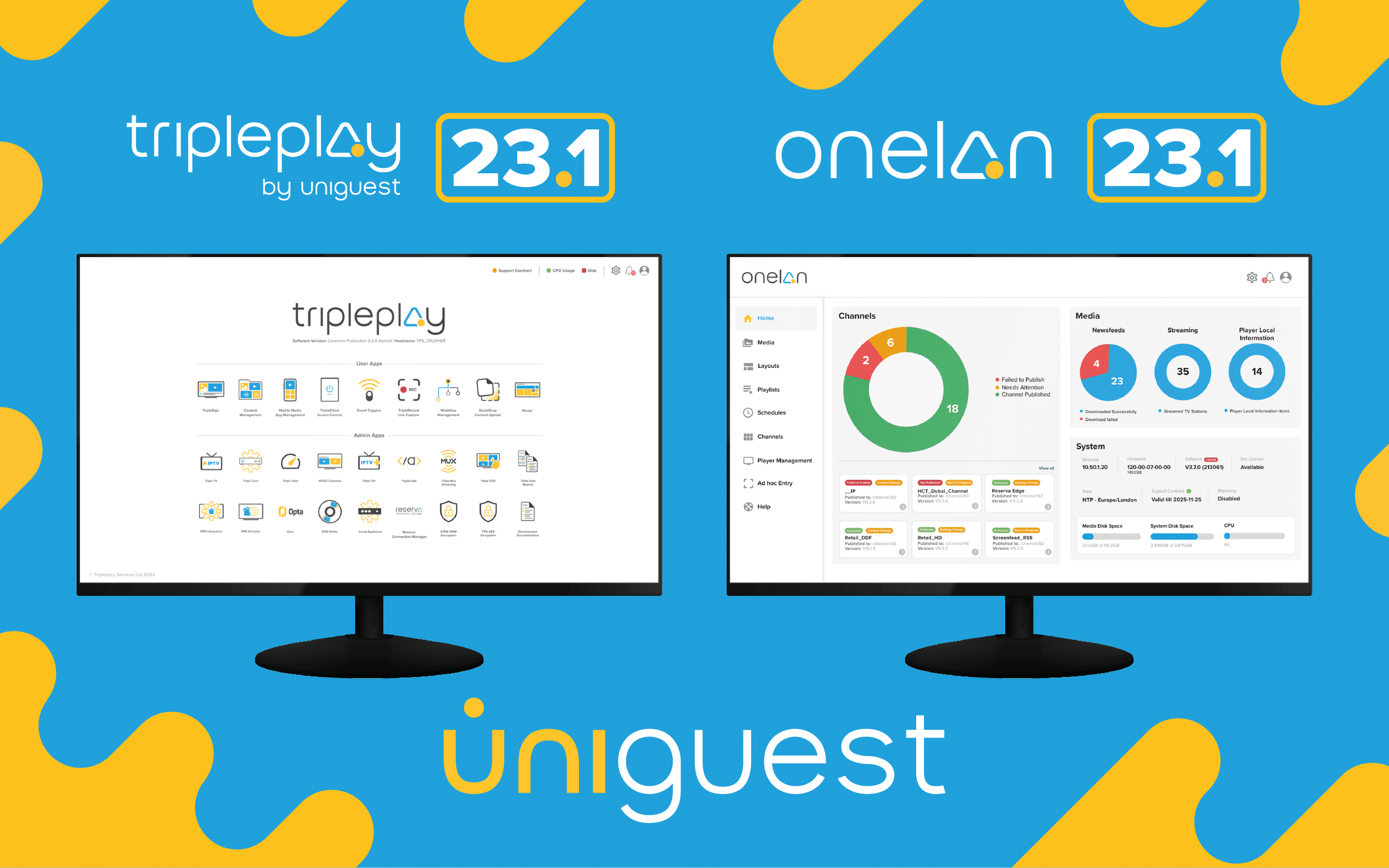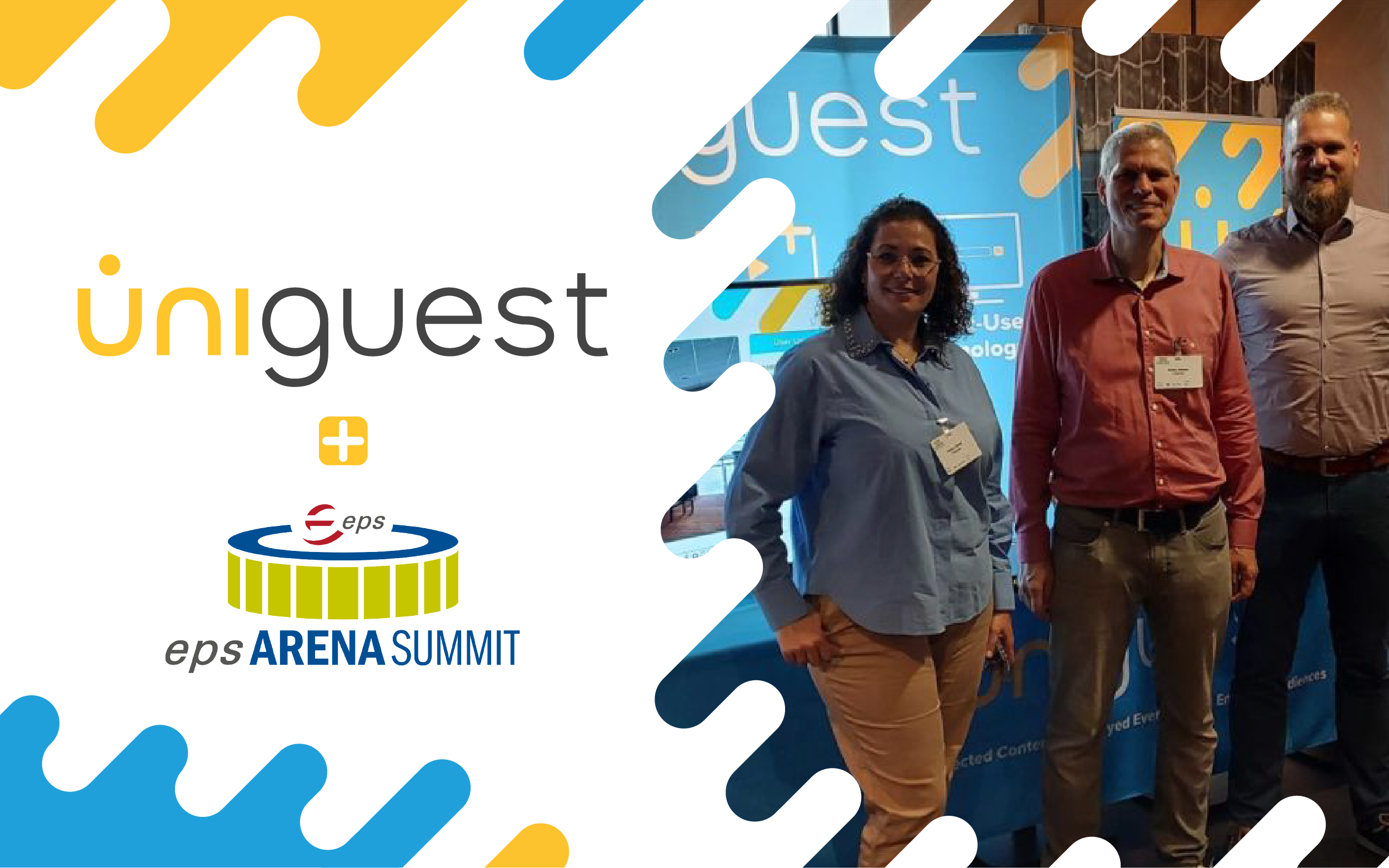 eps Arena Summit – Frankfurt
Our exceptional team in Germany participated and presented at the eps Arena Summit in Frankfurt during this autumn. If you were present at the summit, we hope you had the chance to discuss fan experience, engagement, digital signage, and IPTV.
Sharp/NEC Hybrid Competence Days
One event highlight from this fall is Sharp/NEC Hybrid Competence Days the largest industry meeting of integrators of modern audio-video technologies and meeting rooms market. With Hands-on workshops, listening to lecture sessions, and visiting the EXPO part this event was the perfect place to showcase Uniguest technology.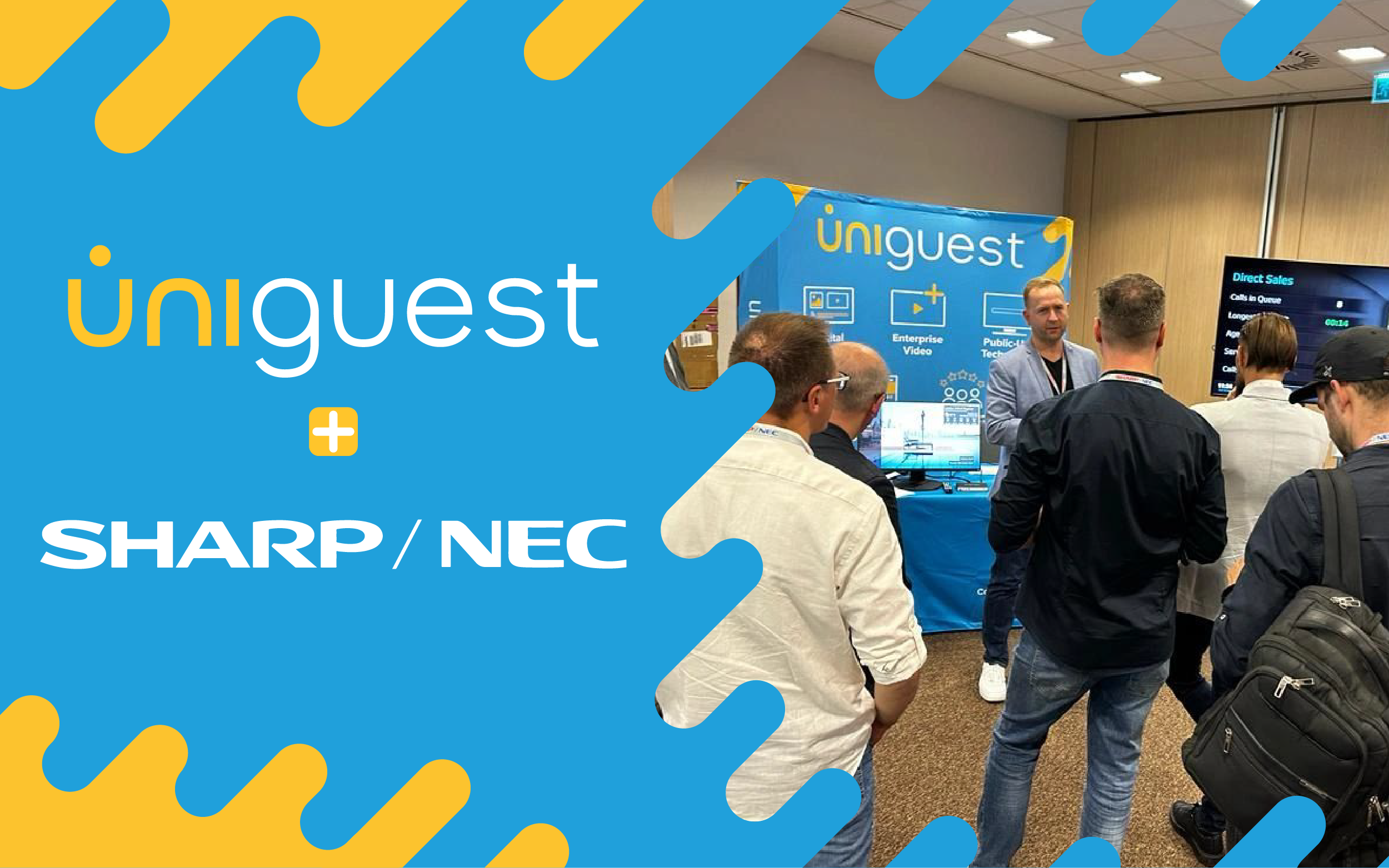 In summary, this fall has been a dynamic season for Uniguest. From participating in the SMASH conference and the acquisition of pCare to the release of Tripleplay 23.1 and Onelan 23.1, we're on a continuous journey of growth and innovation. We're committed to providing the best solutions to our valued partners and customers, and we can't wait to see what the future holds.