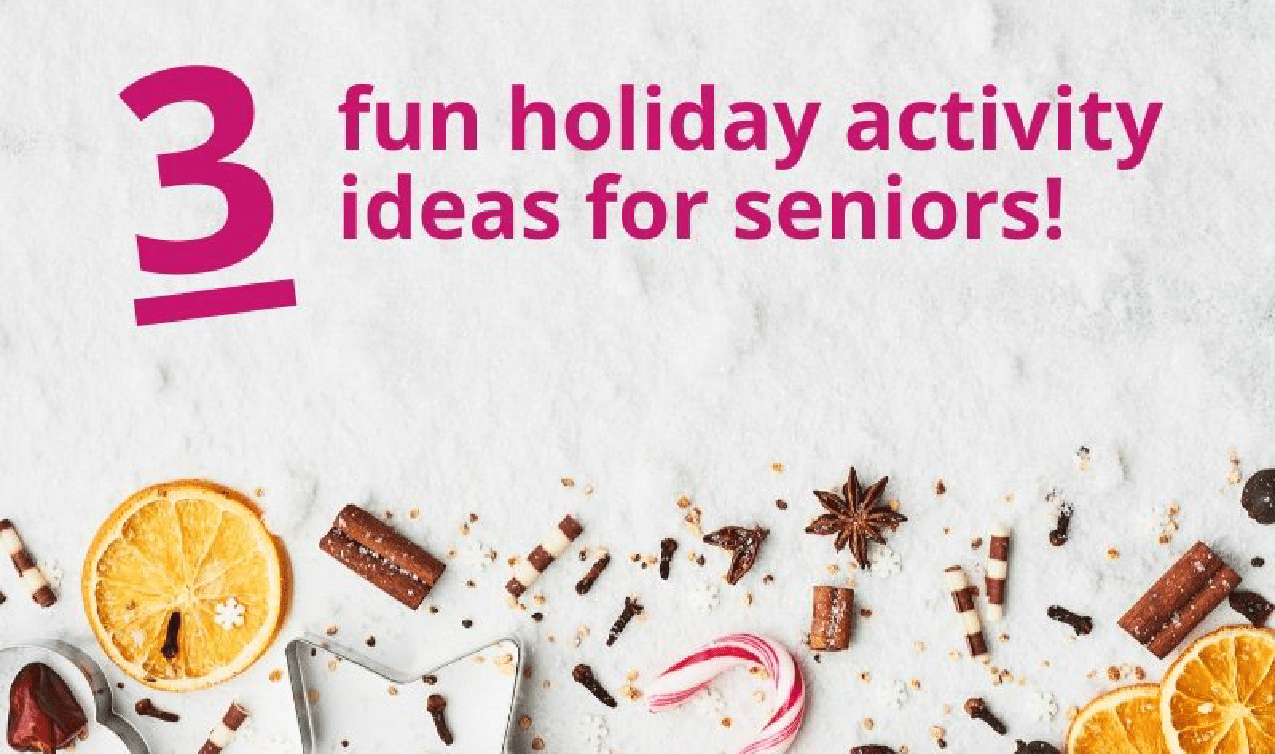 With the holidays upon us, it's time to start thinking of how to get everyone aboard the Polar Express — including our older adults.
Working with sleigh loads of diverse senior living communities, we've seen many engaging holiday events that attract even the biggest Scrooges. Here are some of our favorite activity ideas that connect neighbors and spread cheer.
 1. Host a Recipe Exchange Party
The winter holidays are known for their festive foods. Whether that's apricot rugelach or New Year's pretzels. Encourage your residents to share their own family food recipes and learn about the tasty traditions of their neighbors with a Recipe Exchange Party.
Residents can bring recipe cards and even make their favorite dish to share for those who are able. Food brings people together, and this party means every resident can get involved with little stress on staff.
Here's an idea — take it even further and publish your community's own cookbook of family-favorite recipes curated by your residents. It would make a fantastic conversation piece for visiting families as well as a memorable gift for residents and staff.
2. Have a Card Party for a local charity
Older adults have so much to give. Invite the entire community to get together to spread the knowledge and support that seniors have to others in need of some love this holiday season. Charities like Cards for Hospitalized Kids and Operation Gratitude would happily accept cards from your community. 
Keep it simple with pens and construction paper, or break out stickers and washi tape for some extra (and still accessible!) fun.
3. Add a Hot Chocolate Bar to any event
Pair a regular community event like Board Game Night with something special, like a hot chocolate bar! It requires only a little extra work to bring a sweet, festive treat to any community event.
Candy cane sticks, marshmallows, whipped cream and pirouettes should do the trick!