Hotel & Hospitality
.
Our digital signage, public-use, in-room and IP video solutions enable stronger guest engagement for global or independent hotel brands. By creating engaging environments we help hoteliers improve guest service, loyalty and experience; with self-service technologies helping augment and support their teams.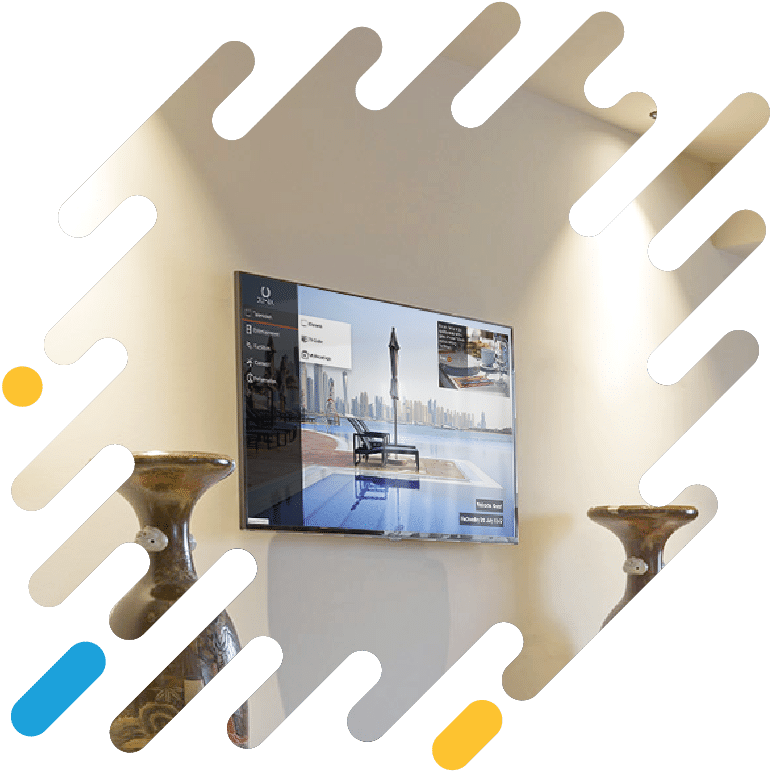 Some of the brands we are proud to partner with…
Helping our customers engage their customers
Through our technologies we help our customers connect with their customers in a customized, unique and engaging way; selecting the elements of our Digital Engagement Platform that most suit their property, guests and budgets.
Guests
Delight guests with technology that enhances their stay and ensures they feel in total control of their visit. Communication becomes simple with our Digital Engagement Platform.
Staff
Provide staff with support and service not only to inform and educate them but to augment their team and provide services to guest
Visitors
Ensure visitors can find the facilities they need quickly and with minimal impact on the hotel team through effective and easy-to-use Interactive Wayfinding and Digital Signage.
Deeper connections, increased loyalty
Tens of thousands of leading hotel properties partner with Uniguest to better communicate and connect with their audiences. By deploying our Digital Engagement Platform, we enable properties to build deeper connections, enhanced guest engagement, greater loyalty and improved revenues using the technology that speaks to customers.
Uniguest technology is deployed at some of the world's largest hotel brands and boutique independents owing to our commitment to customer success, security and to delivering additional value through a two-way partnership and understanding of the unique needs of the industry.