Enhanced user experience
|

Faster workflows

|

Modern look & feel

Introducing the brand-new Onelan UI, available as part of the latest Onelan 23.1 software release and standard in all new production builds from September 2023. For further information or to discuss an upgrade, email hello@uniguest.com or contact your Uniguest account manager or local Onelan reseller.
Dashboard
The Onelan dashboard has been redesigned to improve user experience, simplify workflows and create a more attractive, modern interface. The change also forms part of our long-term goal of bringing our technologies together into alignment with each other, enabling us to connect with more customers by utilizing the global reach of Uniguest.
It was imperative that we got the dashboard revamp right, as this set the path for the rest of the platform.
We have made dashboard information much easier for users to digest by replacing bulky text-based information with visual elements, providing users with a more engaging experience when accessing the platform. Sidebar navigation is also present throughout , making switching between tools quick and easy.
Tony French
Product Manager for Uniguest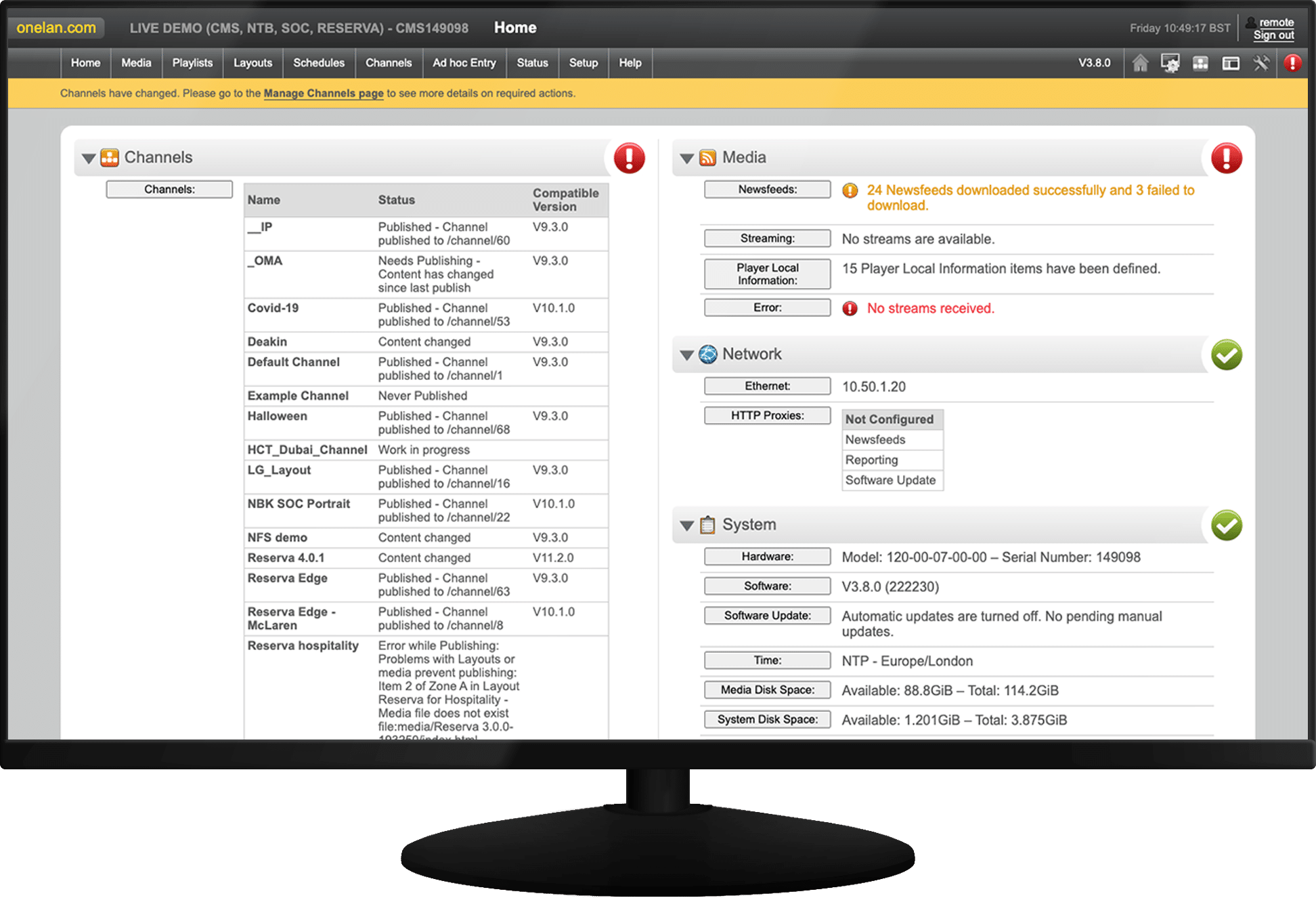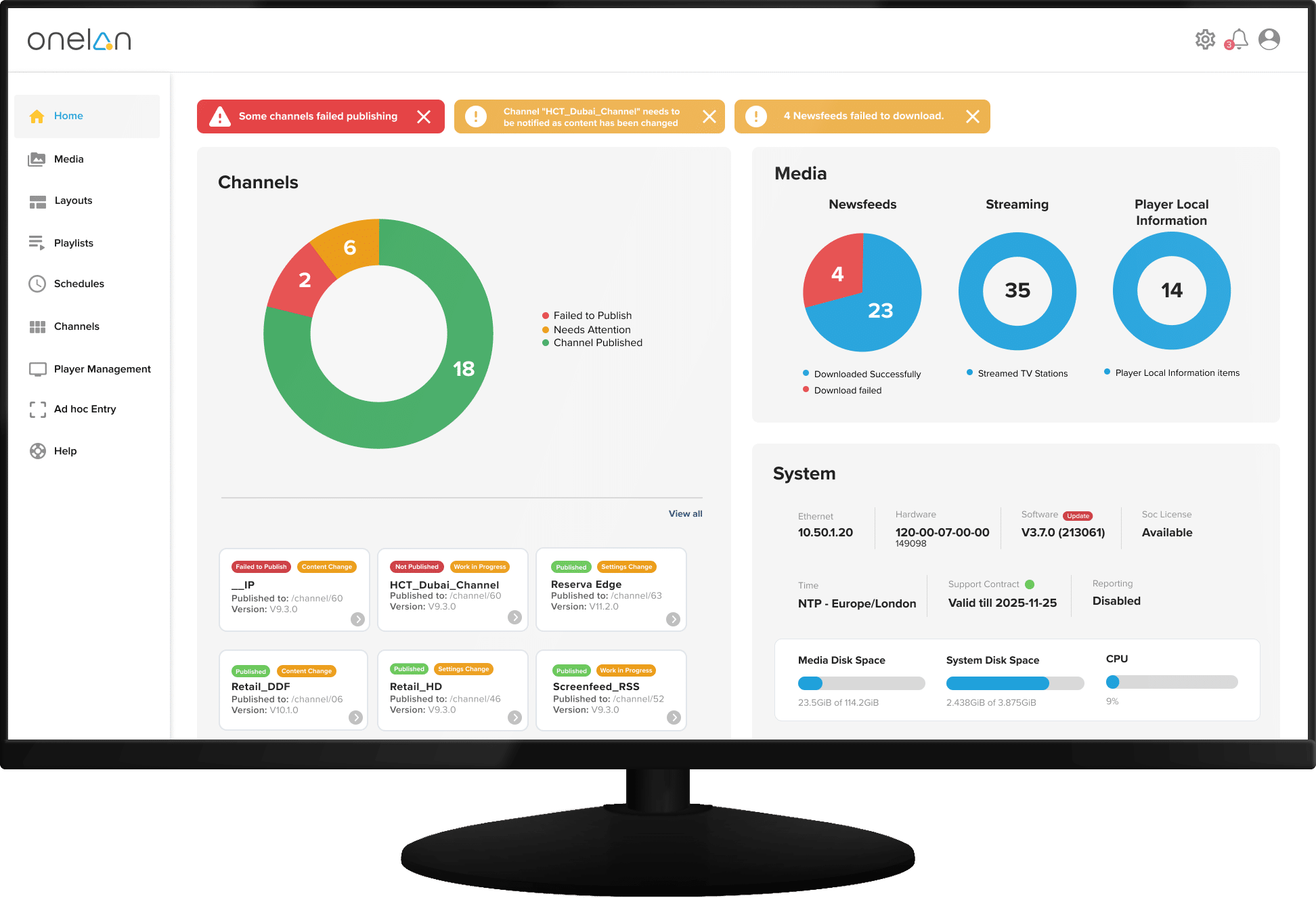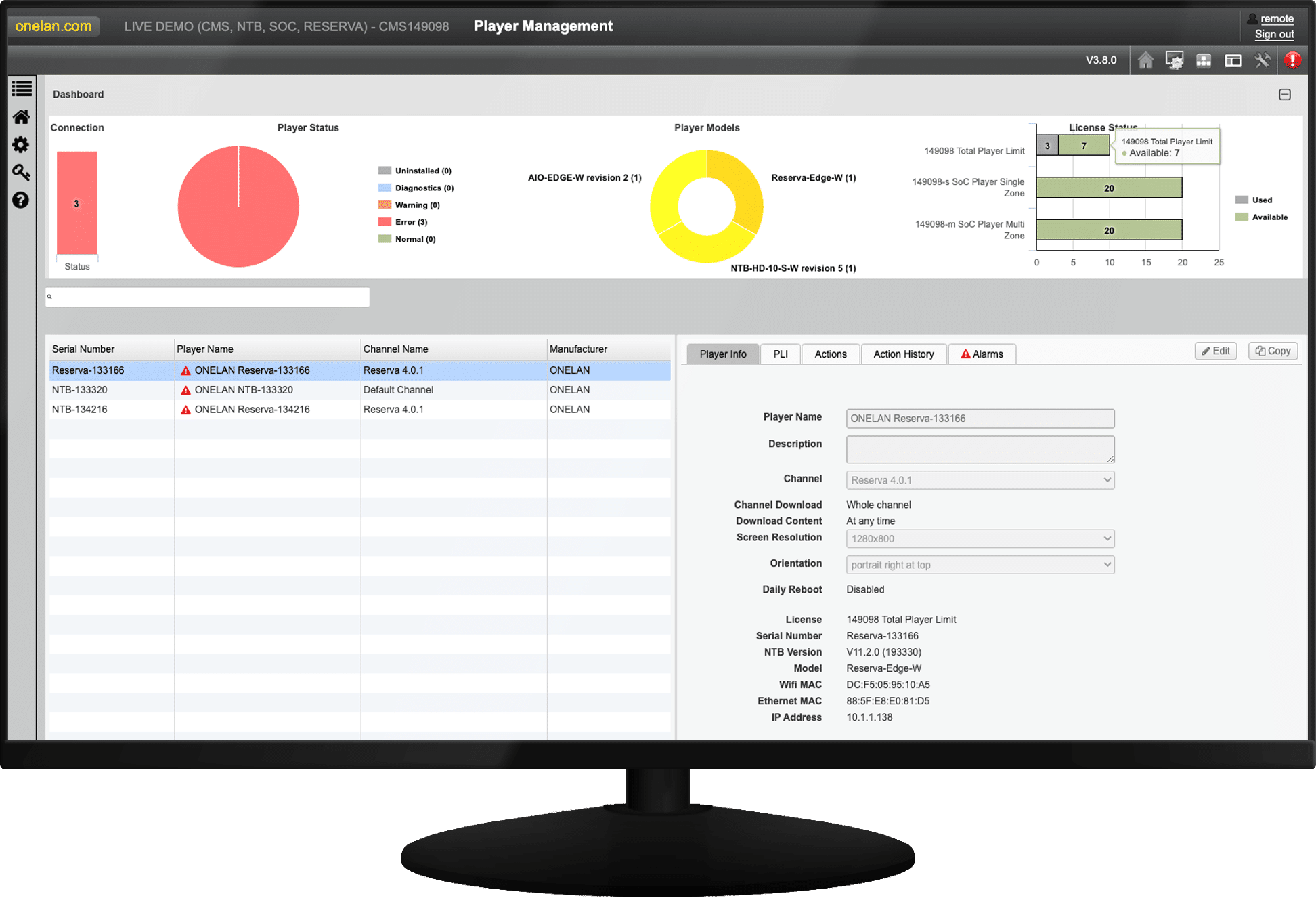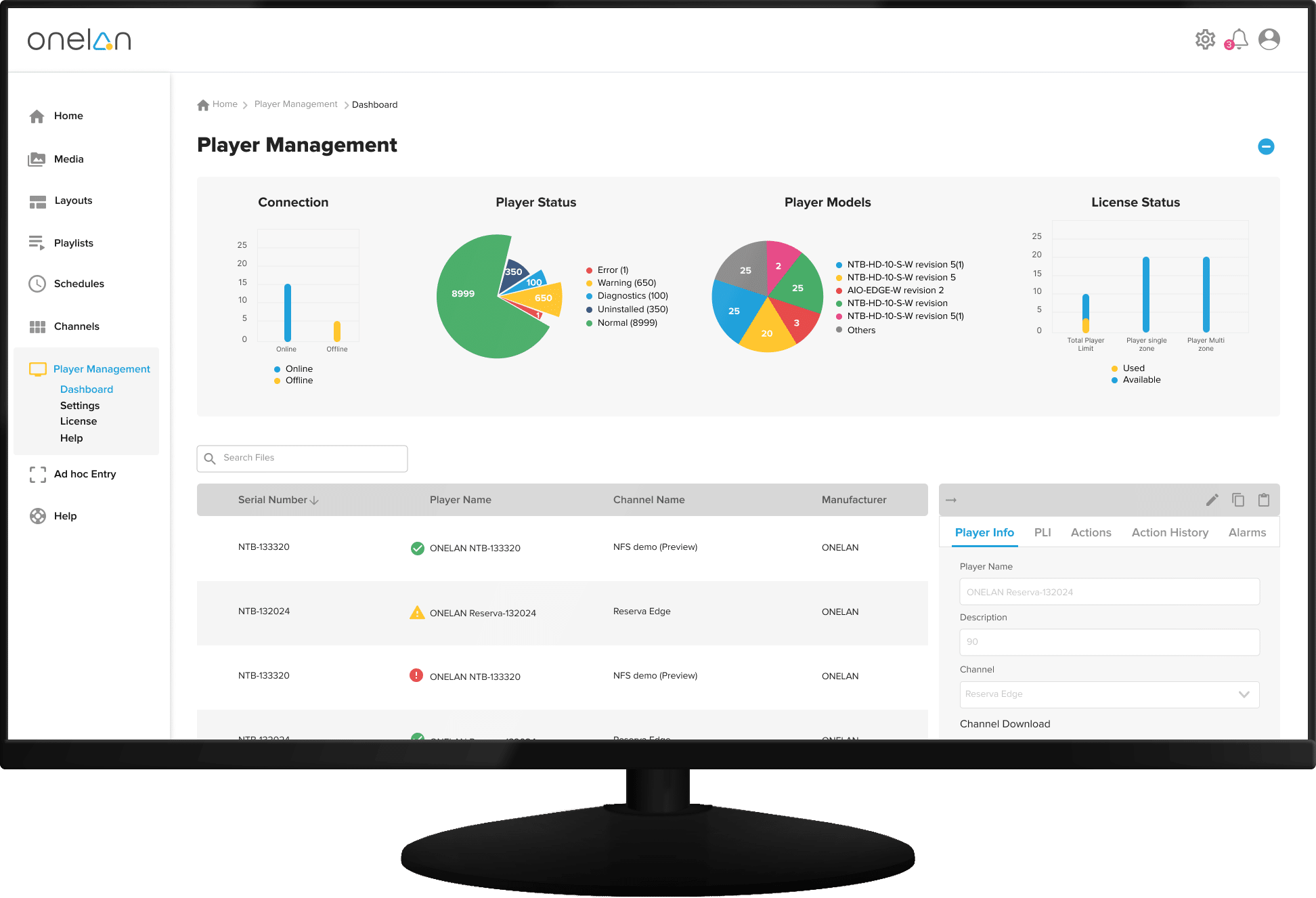 Player Management
Onelan's Player Management console makes it easy for users to access essential information regarding their signage network and quickly make changes and adjustments to players and content.
The majority of the Player Management console information was available in previous versions. However, this modern layout will help customers quickly navigate to the information they need and make administrative changes quickly.
Tony French
Product Manager for Uniguest
Layouts
Our layout editor has been updated to make it more intuitive. It contains the same powerful multizone design tools but now has a UI synonymous with modern applications, making it easier for users to create engaging digital signage content.
The layout editor is a core part of the Onelan platform. We have taken this development opportunity to refine the layout editor page and align it with the updated platform UI to ensure continuity and improve usability.
Tony French
Product Manager for Uniguest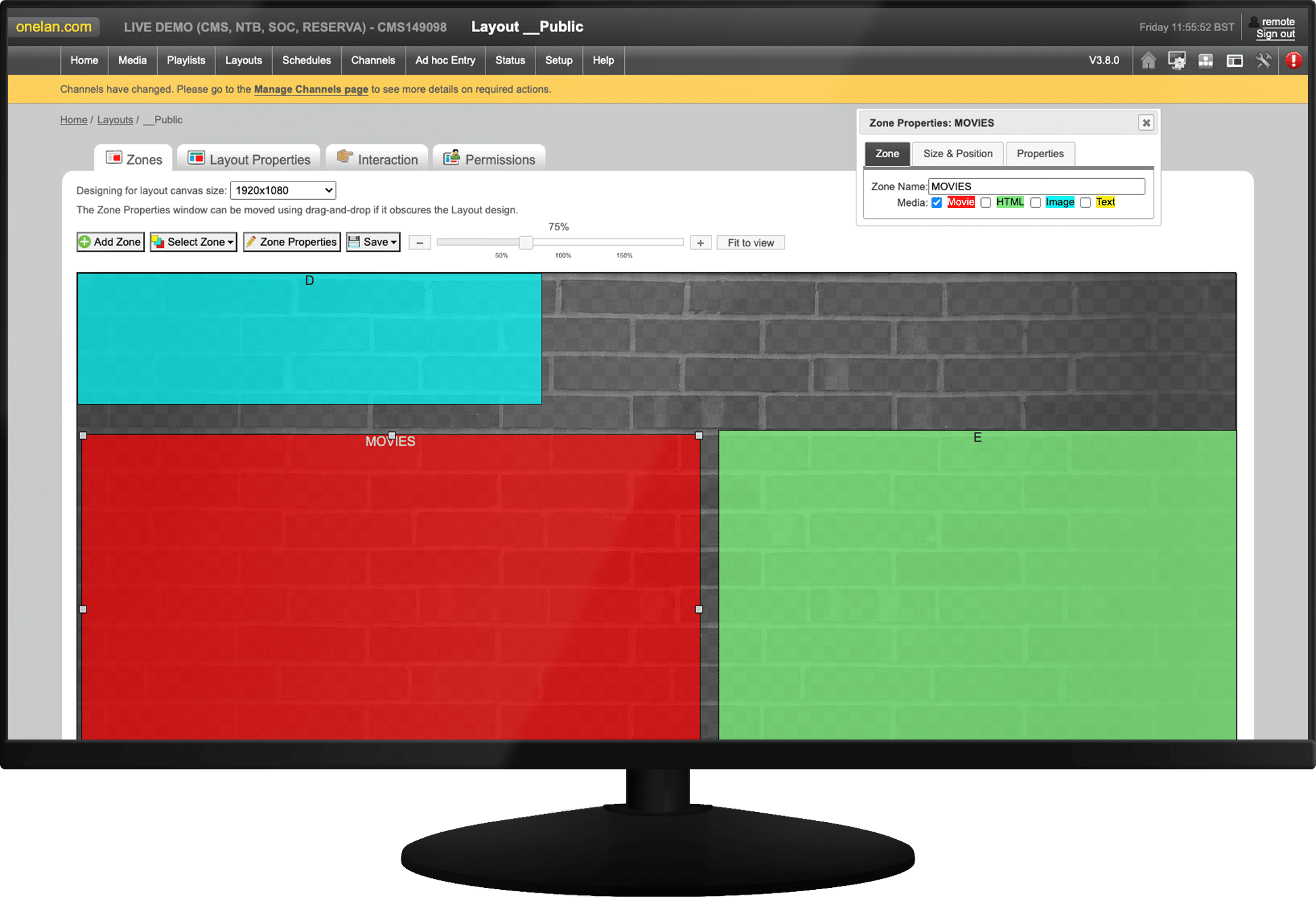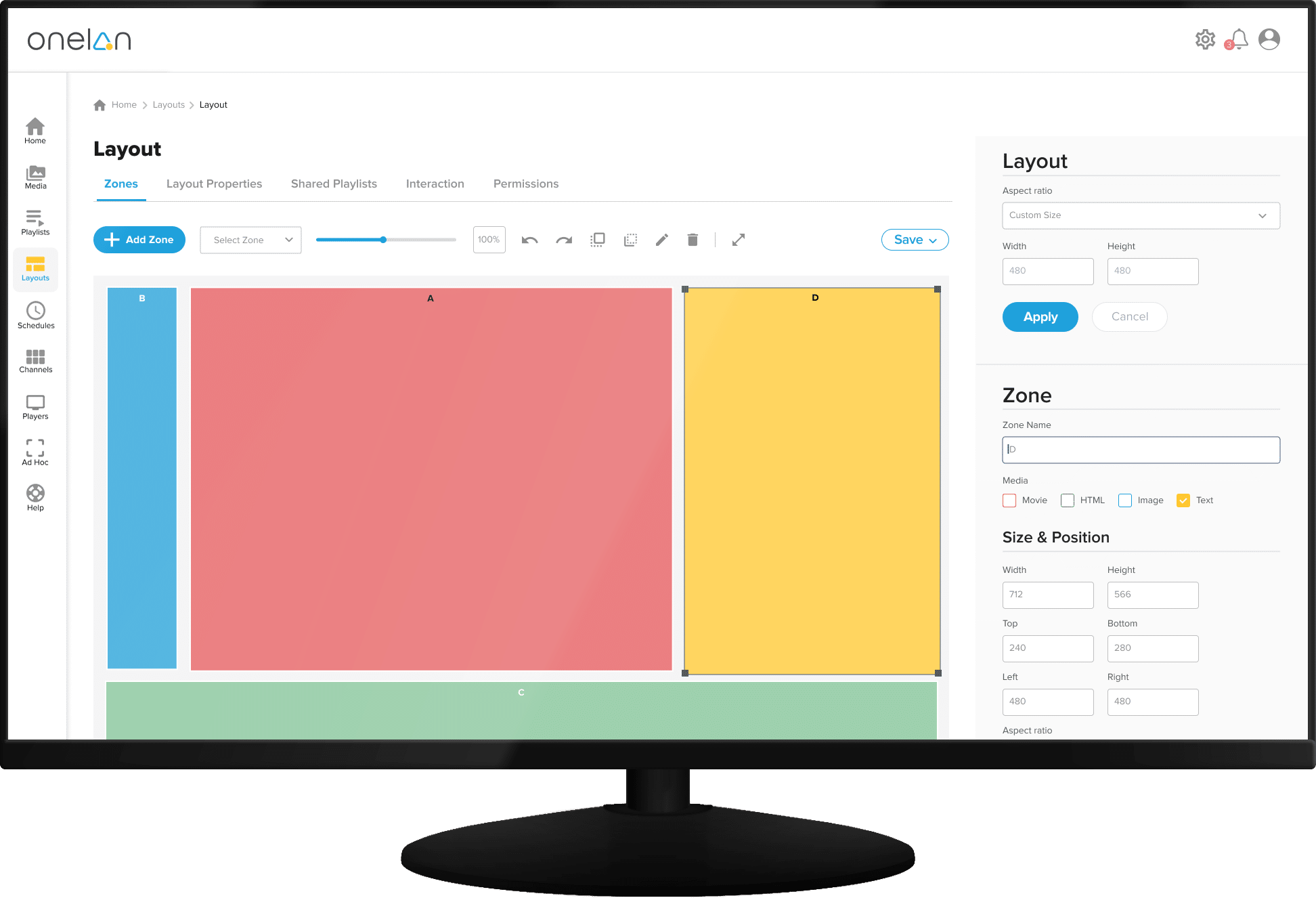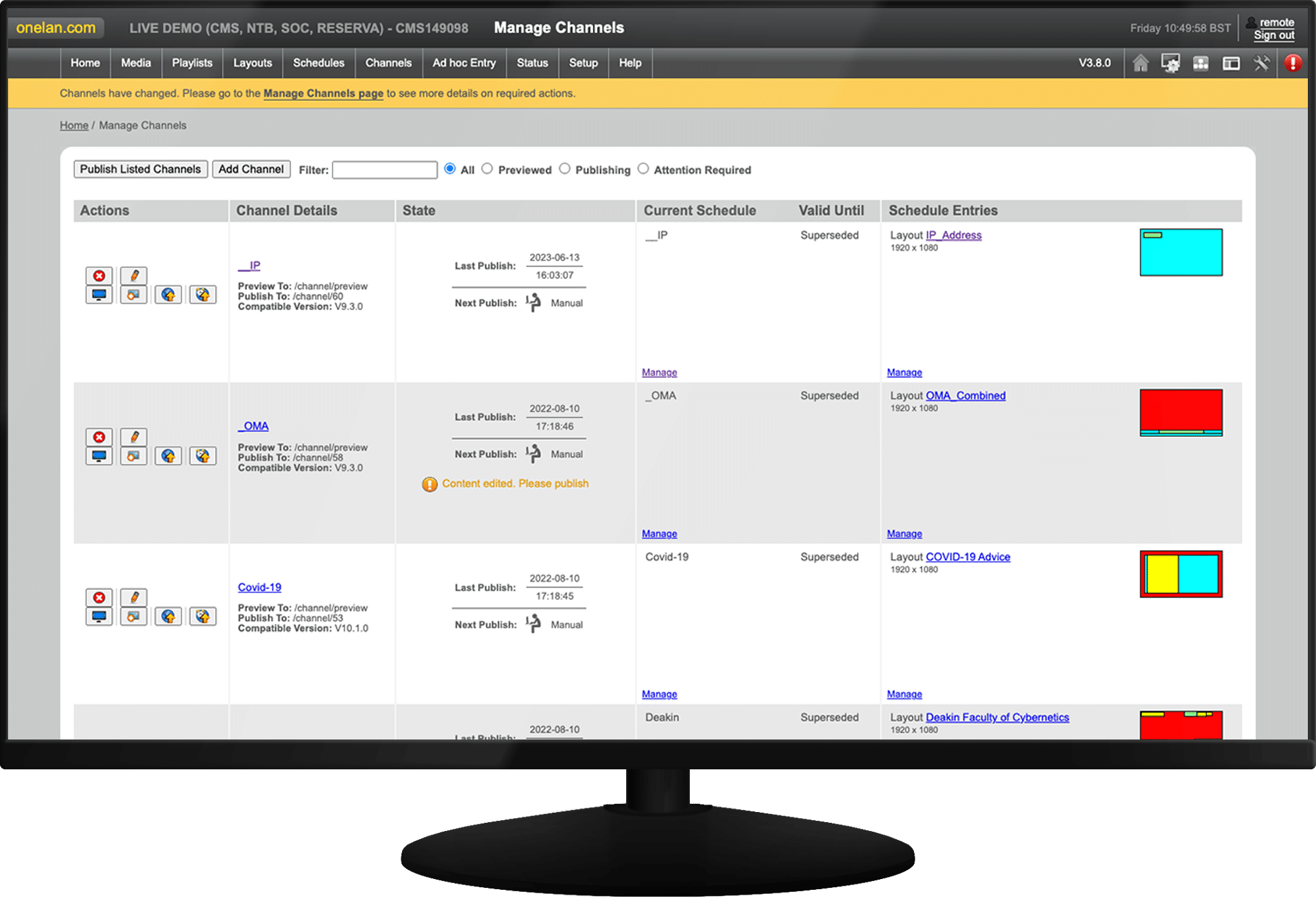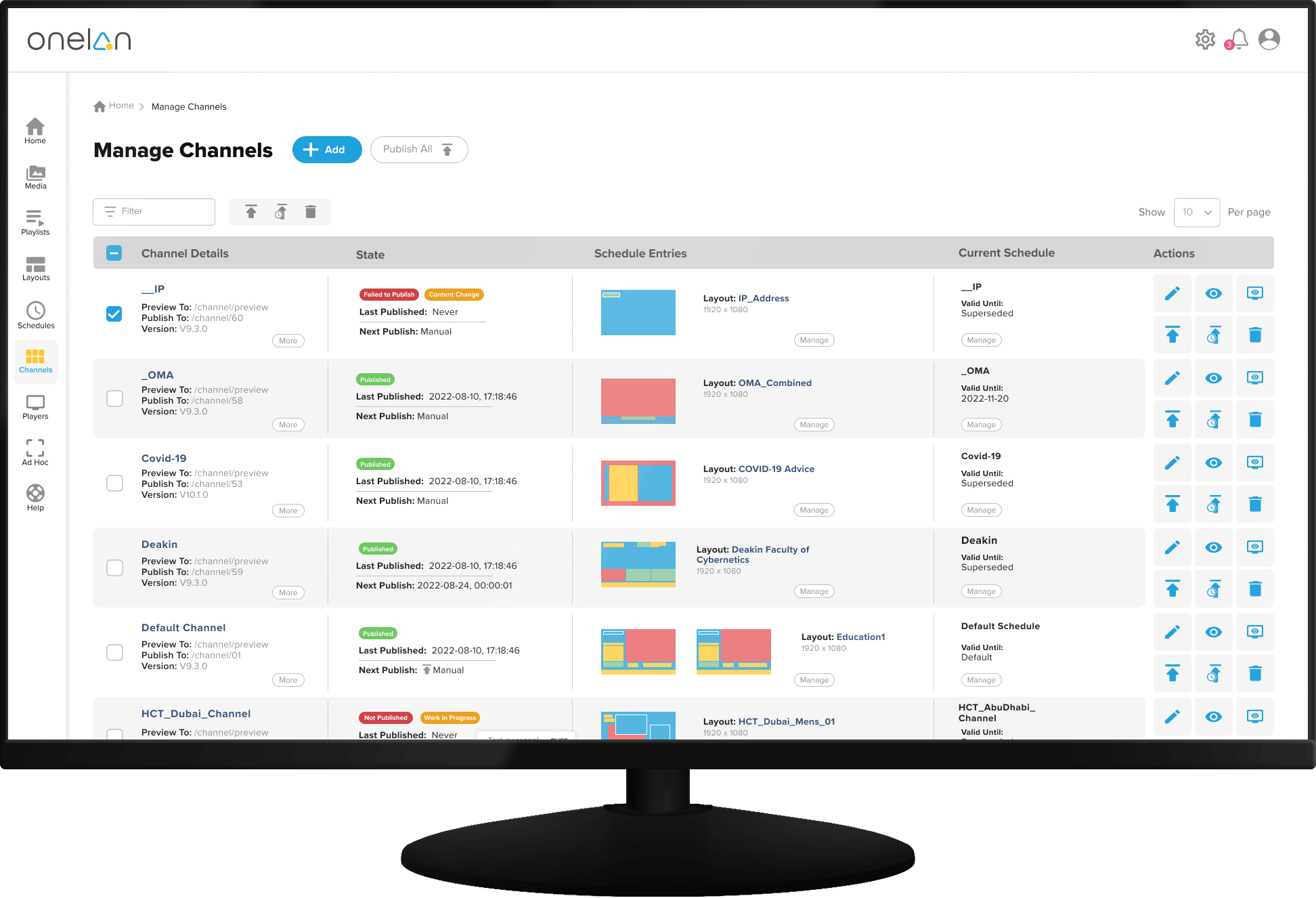 Channels Manager
The Manage Channels tool is a core element of the Onelan CMS. Providing users with quick access to create, manage, and edit content schedules. The look and feel is now in line with the rest of the updated platform and information is now more visual, making it easier to access and understand.
The content with Manage Channels is a vital part of the Onelan platform. Our changes now make it much easier for end users to view and digest information.
Tony French
Product Manager for Uniguest
License Management
This is a key component of our player management tools as it enables signage admins to see the status of their digital signage licenses and ensure system uptime. The layout of this page has been revamped to make it easier to view and provide admins with a simpler worflow for managing and updating licenses.
The new layout of our License Management page is much easier to understand. We have introduced traffic light style indicators and a dedicated unlicensed player section to make it easier for administrators to see and address any licencing issues.
Tony French
Product Manager for Uniguest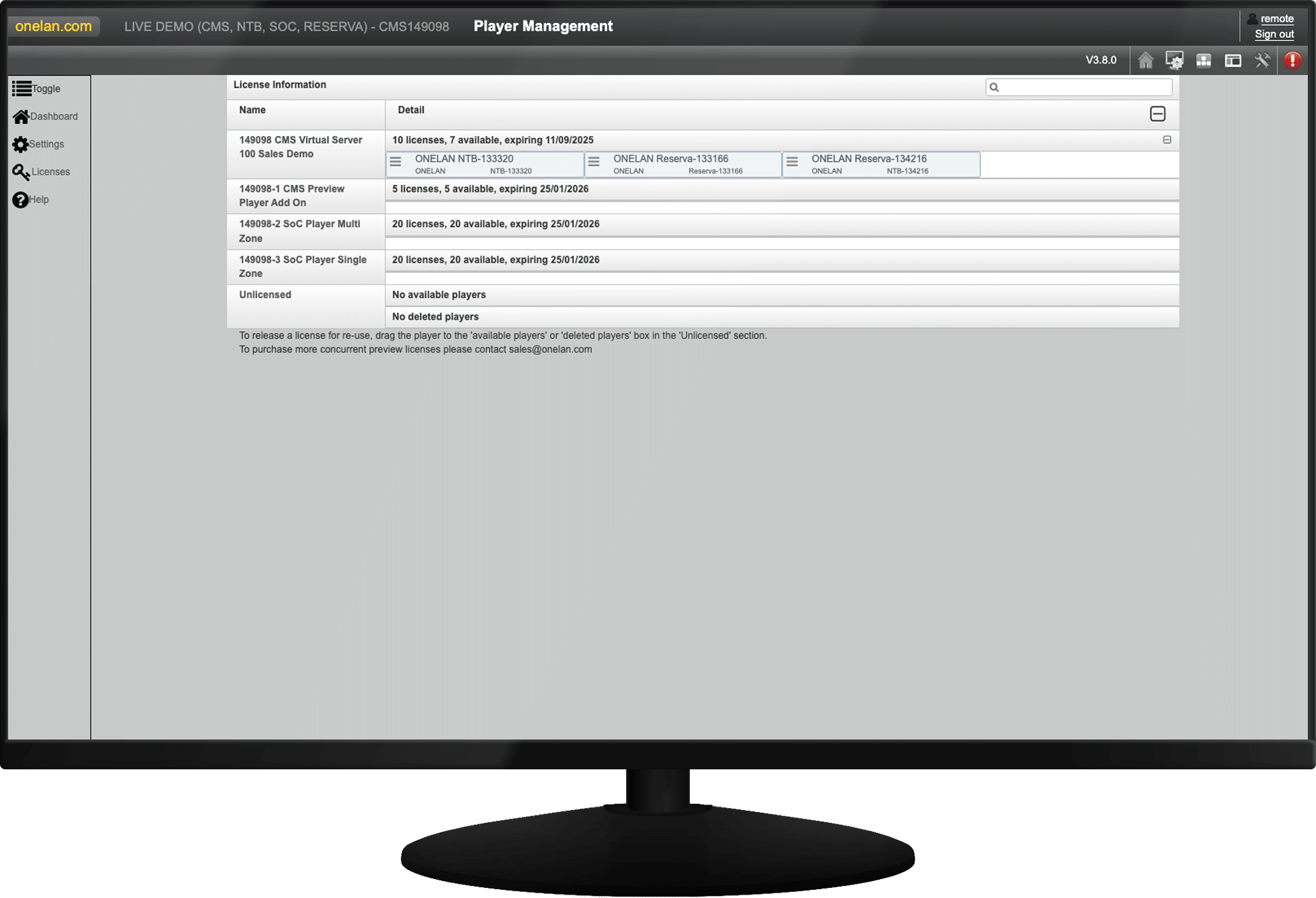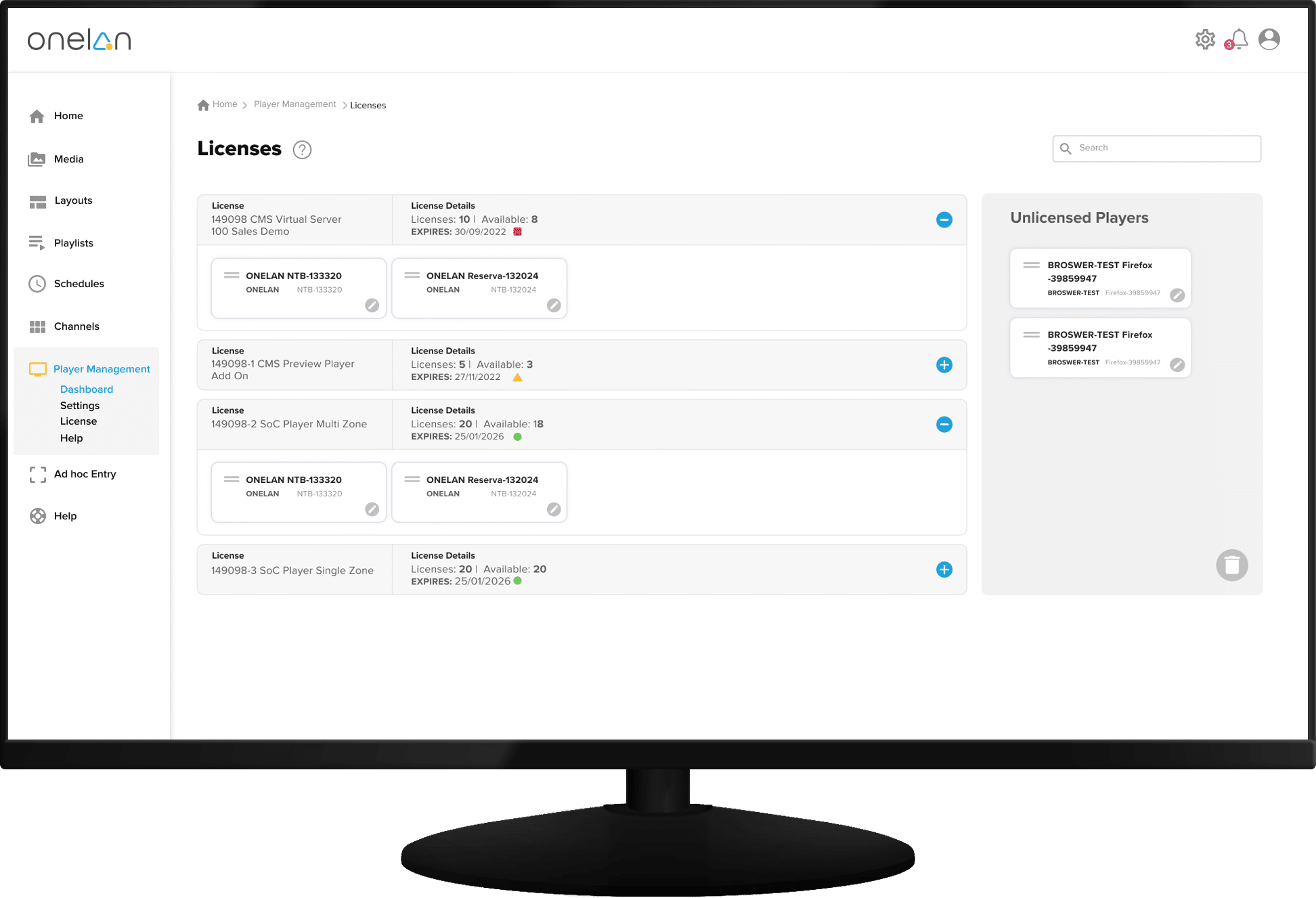 We are delighted to unveil our new look and feel for the Onelan platform, offering our users a modern and more intuitive experience. Our development team has worked tirelessly, designing an interface that meets our goal of creating a fantastic user experience. We have invested a lot to bring this to market and hope our end users and partners appreciate the leap forward in the platform this update brings
Matt Goche
Chief Executive Officer , Uniguest