Introducing Reserva 23.1
We are pleased to introduce the new Reserva user interface, which is included in the recently launched 23.1 software version and is now standard in all new production builds. For further information or to discuss an upgrade, email hello@uniguest.com or contact your Uniguest account manager or local Reserva reseller.
Dashboard
The Reserva dashboard has been refreshed to create a modern, intuitive landing page with clearly defined elements, enabling users to navigate and manage their rooms more efficiently.
Our focus was creating a layout and design that could easily be extended, delivering continuity across the platform.
Graham Breakenridge
Product Manager for Uniguest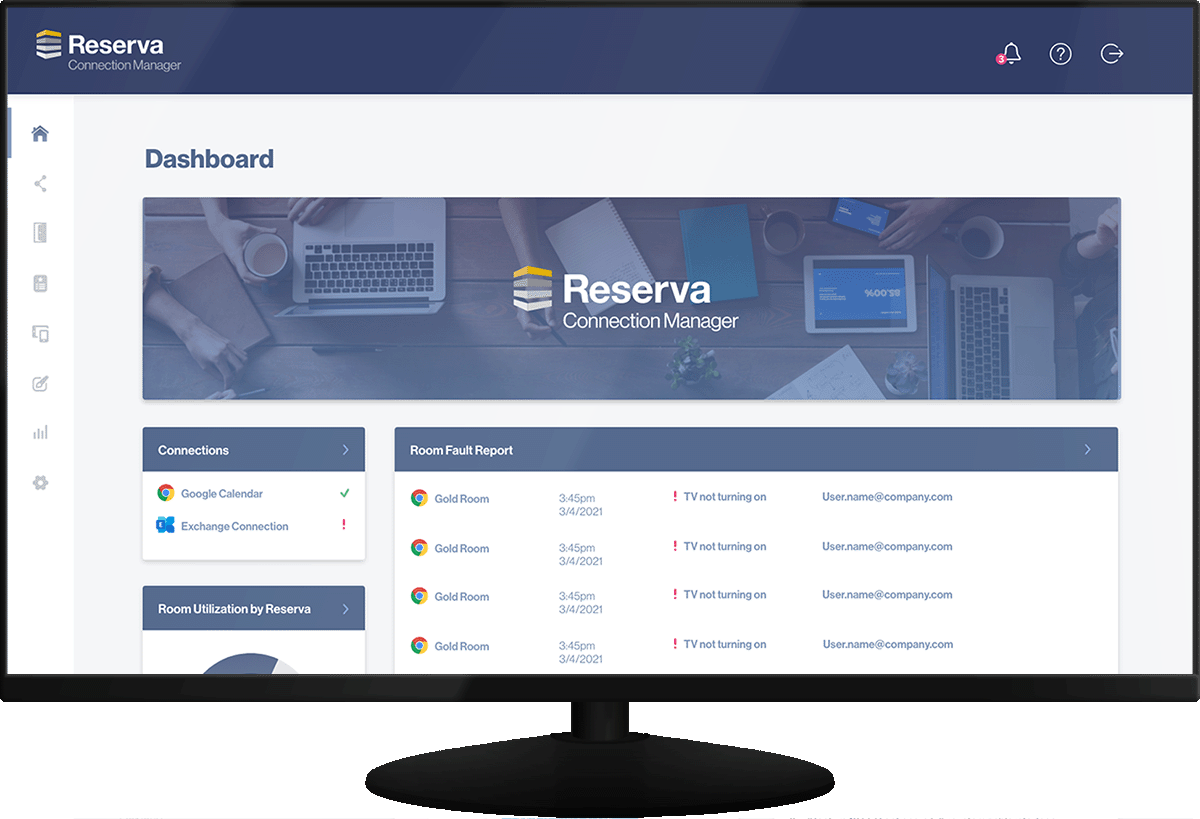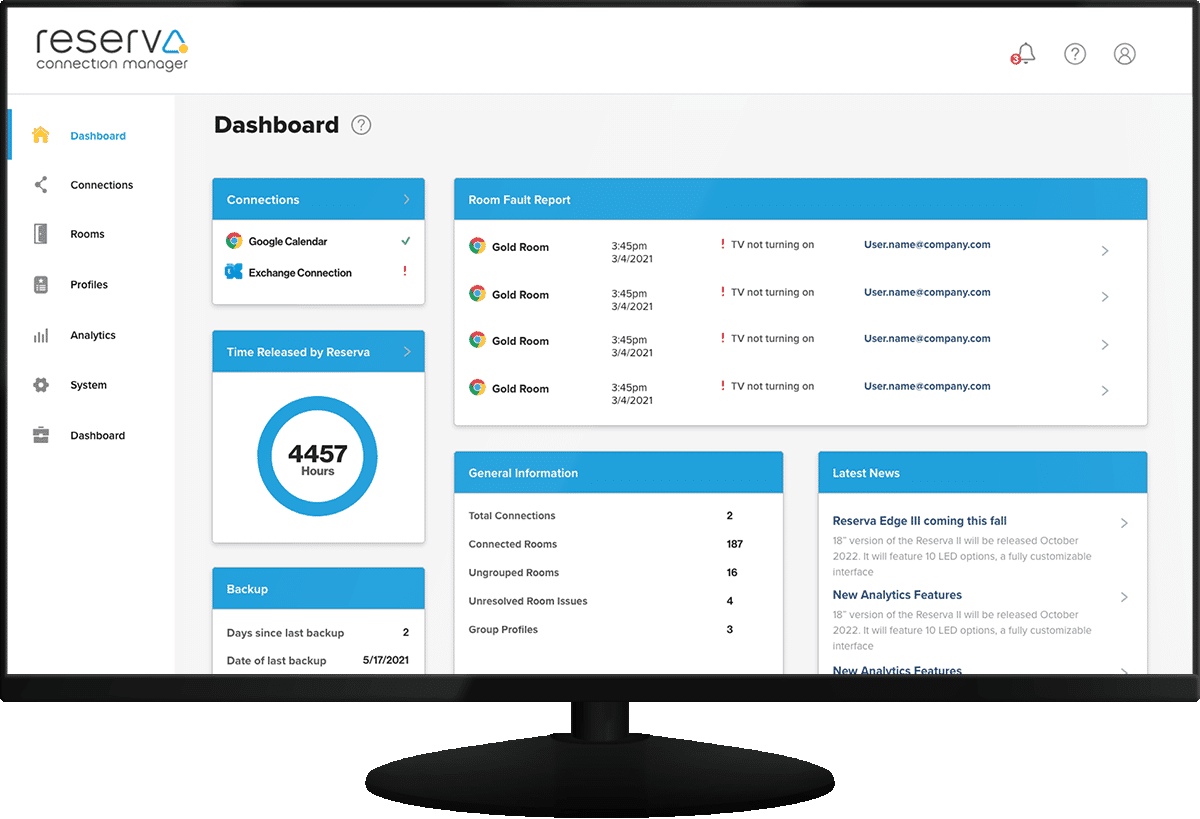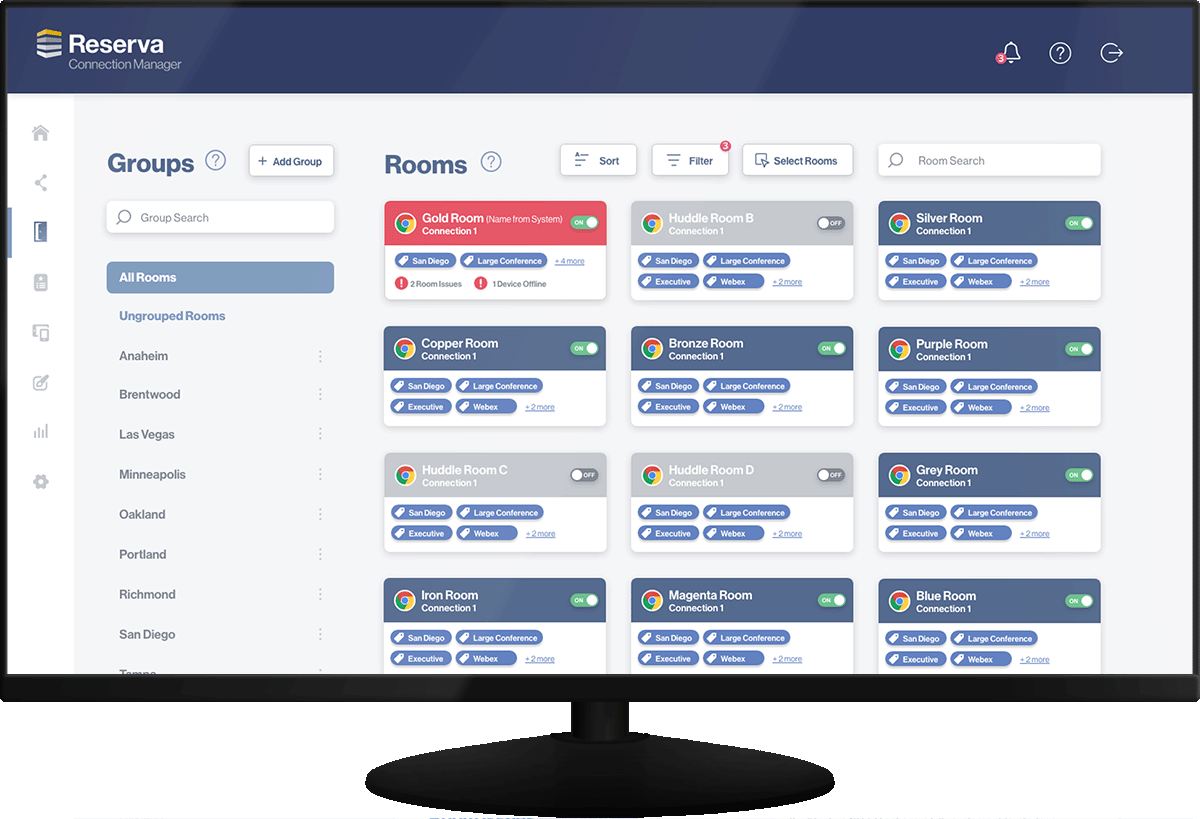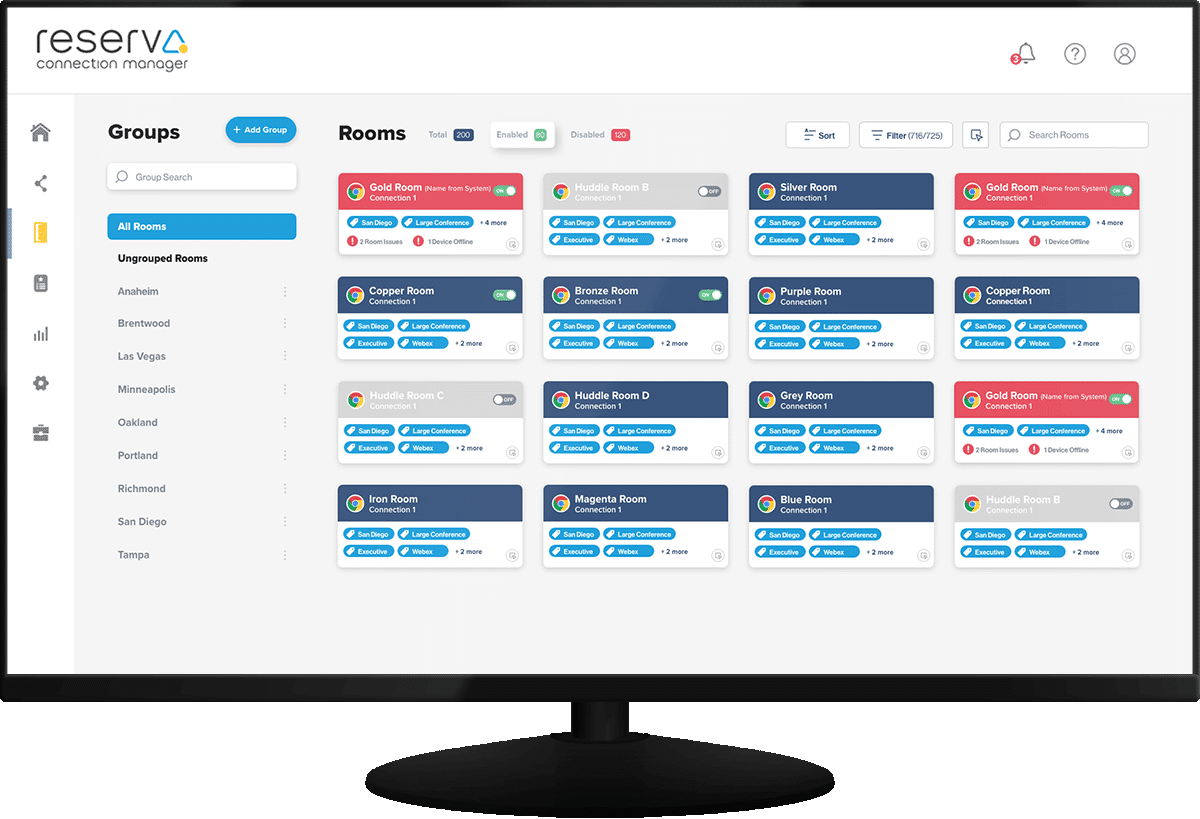 Rooms
Our system configuration page has been overhauled and now benefits from a simplified and modernized interface that is optimized for efficiency and makes tasks much easier to see and perform, increasing the overall user experience.
Increasing efficiency and clarity was a crucial factor across the board when undertaking the redesign process. Our team paid particular attention when designing platform management tools, as we wanted to create a page where important system applications could easily be viewed and managed.
Graham Breakenridge
Product Manager for Uniguest
Room Resources
We have redesigned and tweaked the Reserva Room Resources page layout to make it more straightforward for administrators to set up a room with all the correct information.
We aimed to make it easier for admins to set up a room and ensure that the correct room information is displayed to end users, including what type of room it is and what amenities are available.
Graham Breakenridge
Product Manager for Uniguest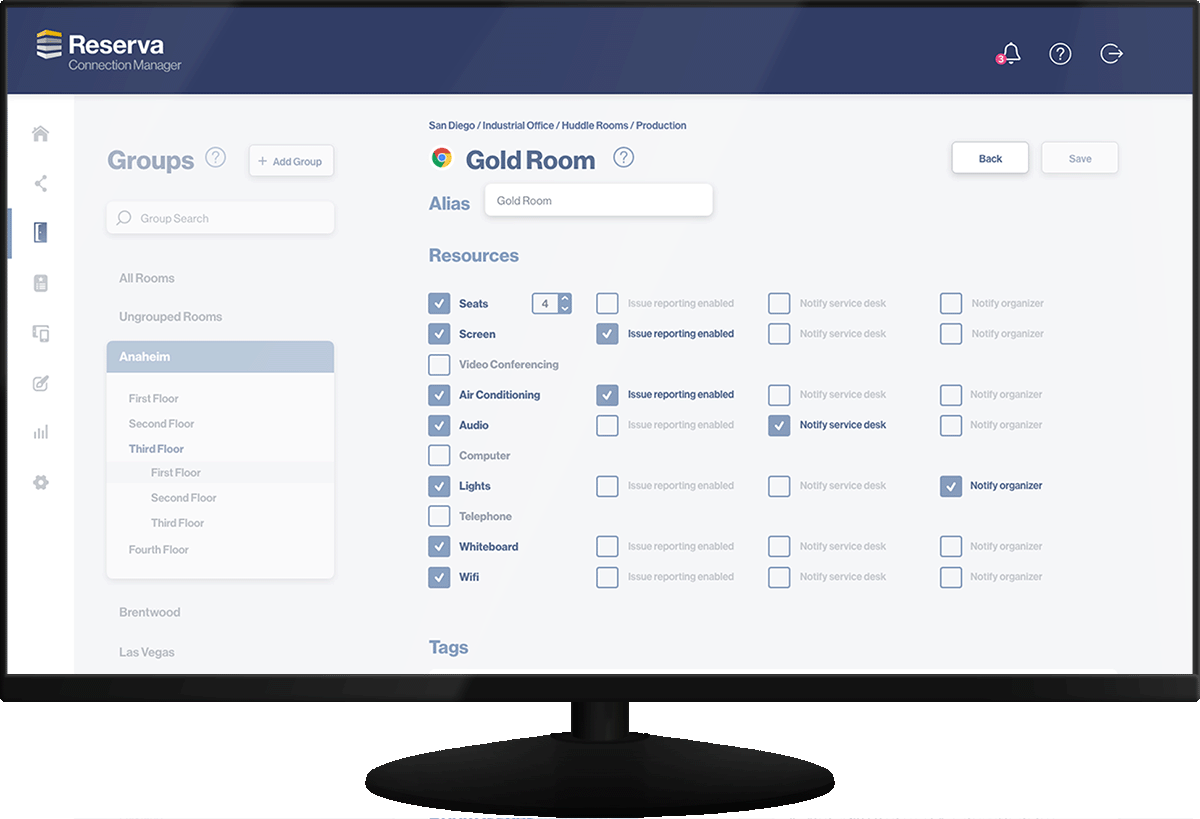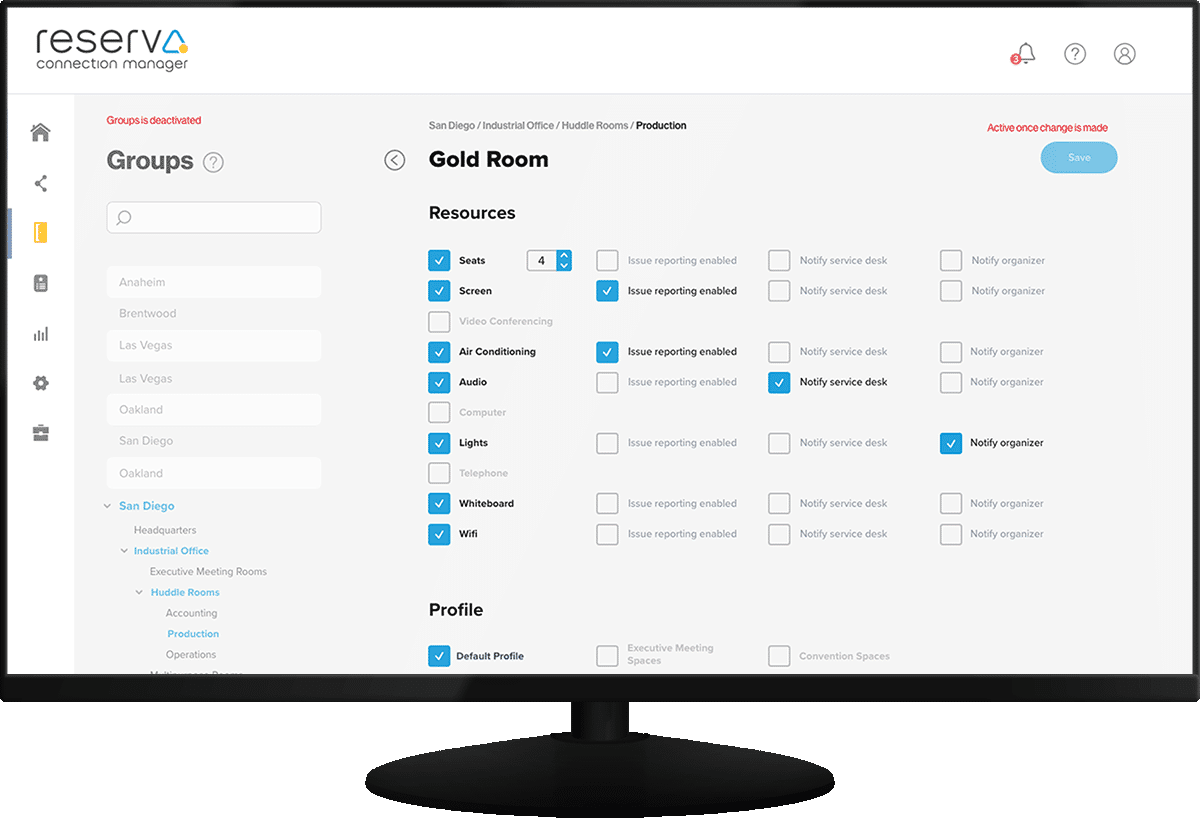 We're thrilled to release RCM 23.1 and the significant UI developments that it brings. Overall, this release perfectly encapsulates our company ethos of driving engagement through connected content and intuitive, cutting-edge technology.
Matt Goche
Chief Executive Officer , Uniguest