Resident TV Channel
.
Community content delivered right to your residents' television and devices. Add a custom channel that residents can easily access via your existing TV service line-up or our flexible Community Apps.
Engage and inform residents directly from their apartments.
More than just in-room television, Touchtown TV+ enables senior living communities to create, manage and deliver their own unique community TV channel to residents' TVs and mobile devices. Built specifically for the senior living industry, there are options available for delivering audio narration, background music, live streams, custom crawl text, and more. We were looking for more efficient and effective ways to communicate with our residents. The Resident TV channel and digital signs have been crucial for us in our quest to communicate better with our residents.
Steve Cuppy
CIO, The Oaknoll Retirement Residence
Flexible Deployment.
Communities can provide residents with access to TV+ content as a custom channel added to your existing TV service line-up. It is also available via Touchtown's Community Apps, enabling residents to access TV+ on their computer, mobile device, and smart TV apps.
Utilizing smart TV apps enables communities to futureproof and removes the requirement to install expensive cable infrastructure into new buildings.
Community Content
With TV+, residents don't have to seek out community content on their own. They simply flip on the TV or their mobile device, and they are met with all the information they need to have a great day.
Feature-rich, senior-friendly and easy-to-use for staff
Choose from 20+ layouts and 1000s of templates in our simple design studio

Add Audio Narration to your channel to have community information read out loud

Add news feeds or your own custom content to continuously play on screen

Keep residents informed in real-time with on-screen weather information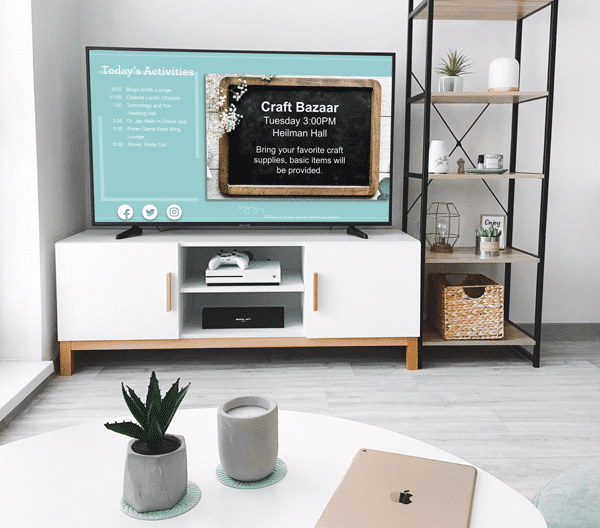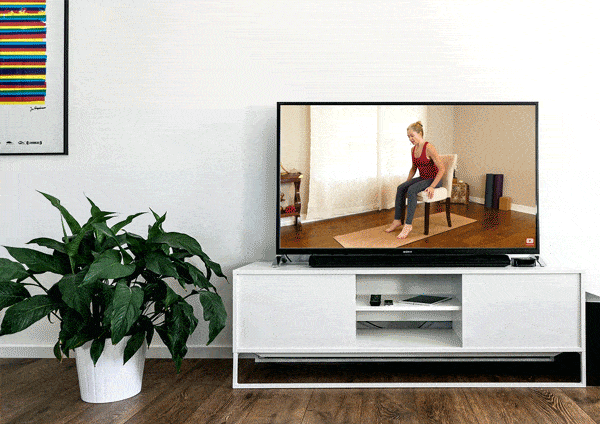 YouTube Integration
Schedule content from the world's biggest video library.
There are millions of hours of senior-friendly exercise videos, classic comedy skits, music, tours and more on YouTube. You can stream any publicly available content to your residents in just a few clicks with our in-room television for senior living.
Better yet, you can record your community's events like church services, talent shows, or your live streams, and play those back to your community TV channel, too!​
Go Live with YouTube
For our friends already using YouTube Live or those with a large following, you can easily stream live community mass services, cooking lessons or even yoga classes when residents are unable to leave their rooms, no cabling required.
Movie and DVD Scheduling
Add-on movie scheduling to play resident favorites to their rooms.
No need for your residents to waste time flipping through channels or relying on pay-per-view for movie night. Add an Automated Media System to your TV+ channel to schedule DVDs to play to every resident room.
It gets the whole community on the same page, starting conversations at lunch the next day about movies neighbors were able to watch at the same time.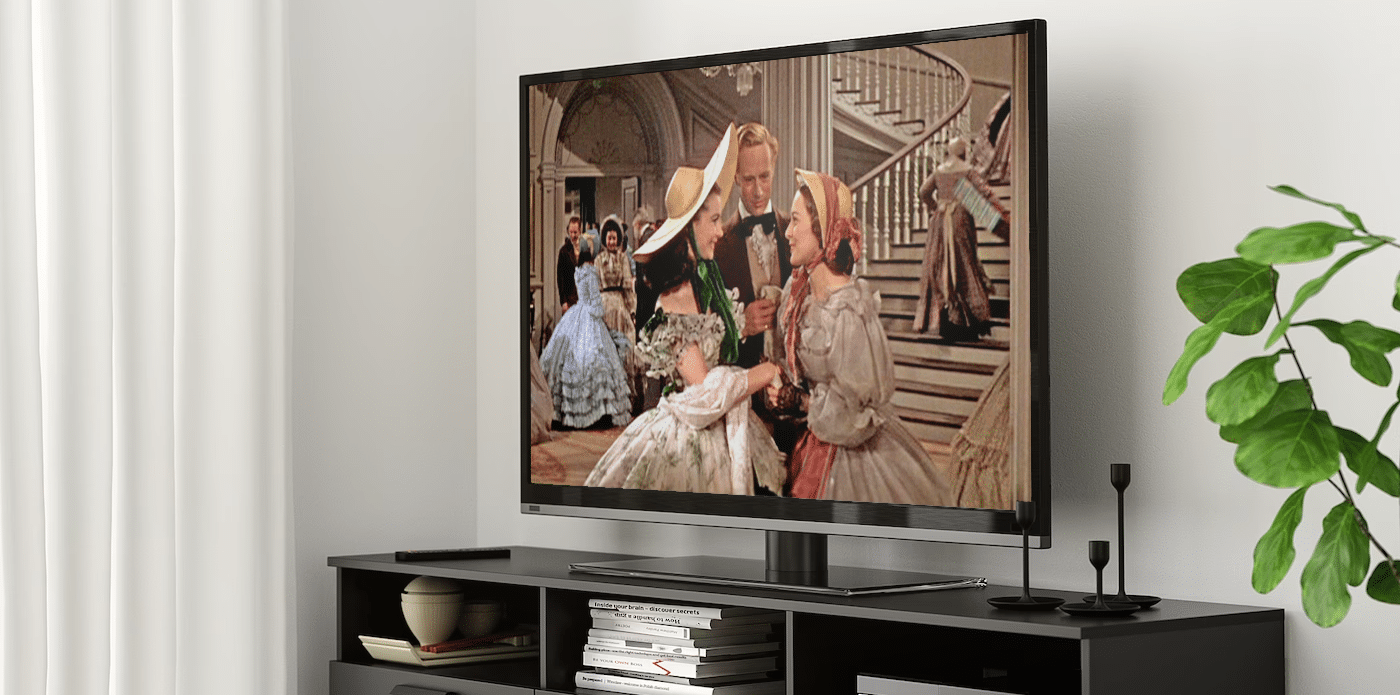 Touchtown Live
Livestream from anywhere on TV+
Bring live activities, announcements and events to every resident TV with an easy-to-use livestreaming app.
When residents are unable to leave their room, simply bring the community to them!
Follow-along chair yoga

Special announcements from the ED

Live church services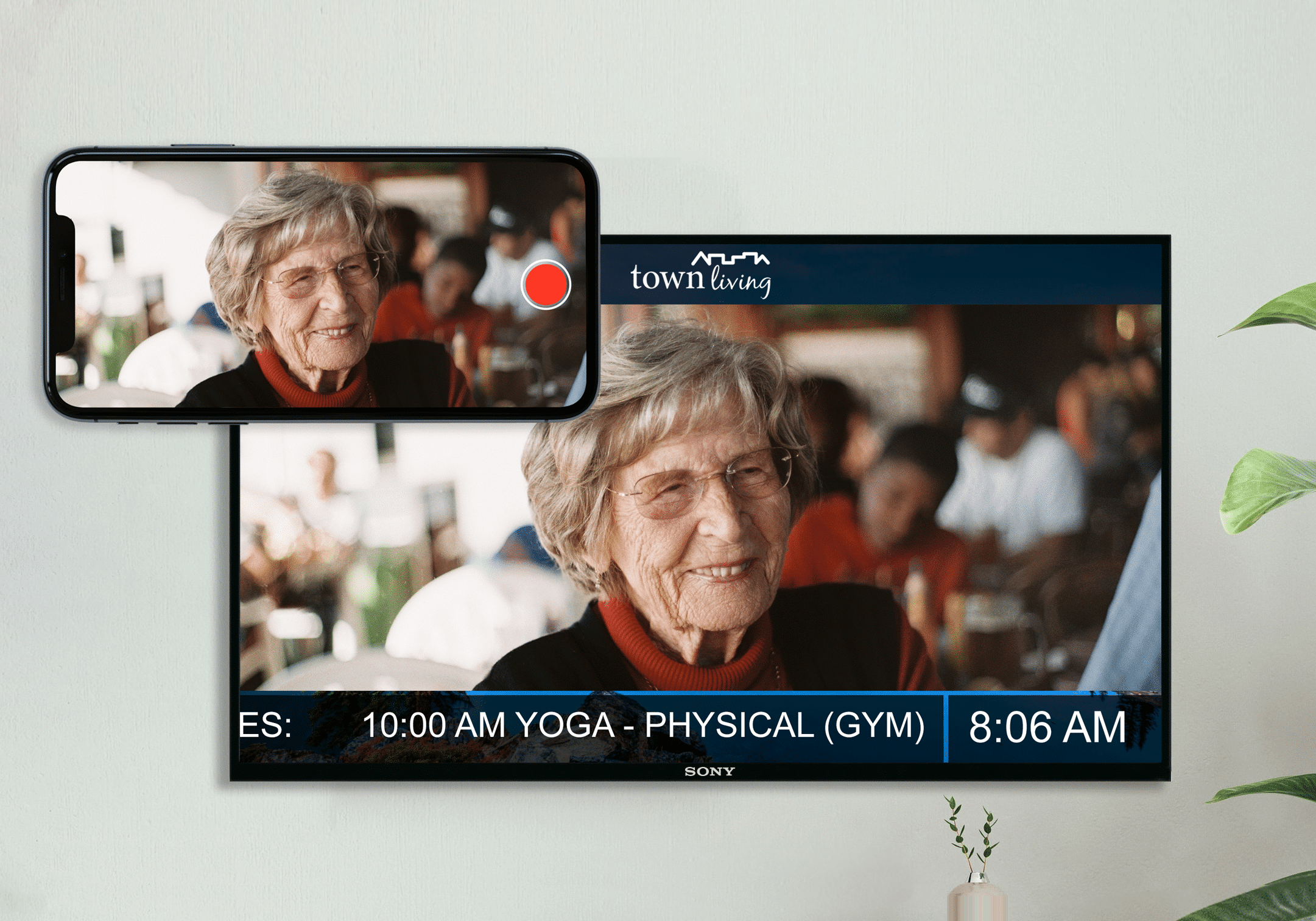 Frequently Asked Questions
What is included?
TV+ includes the hardware and software for one in-room television channel.
TV+ content can also be accessed on mobile devices, online or Android-powered smart TVs using Touchtown Community Apps (separate licence).
When delivering TV+ as part of your standard TV service line up you can also add on an Automated Media System to play DVDs and Audio Narration to narrate text-based screens.
Can I have more than one in-room channel?
You sure can! If you'd like to have multiple channels with different information, we can set up multiple endpoints as long as your television service provider can provide the necessary channels.
How long does it take to get TV+ set up?
We can typically ship your TV+ hardware within one business day of the signed agreement.
The complete implementation timeline varies depending on your television service provider. We're happy to work with your television provided to get your channel implemented ASAP!
Is setup easy?
Sure is! We try to make the setup as plug-and-play as possible, but the process will differ depending on your existing cable hardware and provider.
You're not in it alone, though! Our team will guide you step-by-step through connecting your new system during a 30 – 60 minute installation call.
Do you work with all service providers?
We work with any television provider who agrees to implement your in-room channel(s)! We've worked with most major television providers as well as smaller companies.
What if I don't have a bulk agreement with my service provider?
A bulk agreement is not always required to utilize a new community channel. Policies vary from provider to provider.
Check with your television service provider's account executive for the policy in their area, and notify Touchtown if we can offer any support.
Do you support HD channels?
We sure do. We're all about HD! Your TV+ system comes HD out of the box, and we can convert it to standard definition when needed.