Content Manager
.
How can you share and manage all your content across your Digital Signage, Community Apps, TV+ and more? The answer: Content Manager, your community engagement mission control center.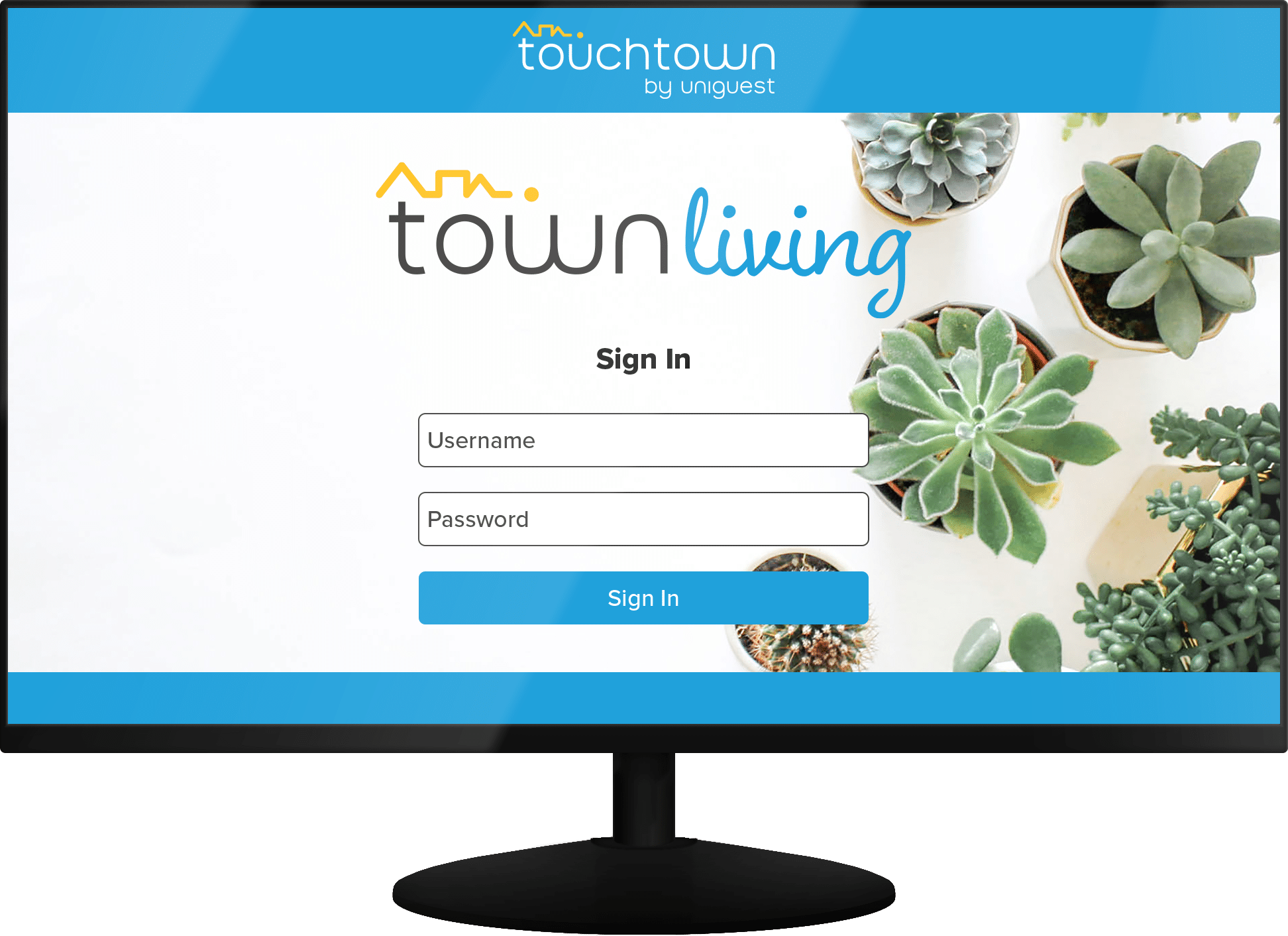 Simple, Cloud-Based Content Management
Touchtown's content management system is simple. From a single place, you can deploy content to any or all of your Touchtown products in real time.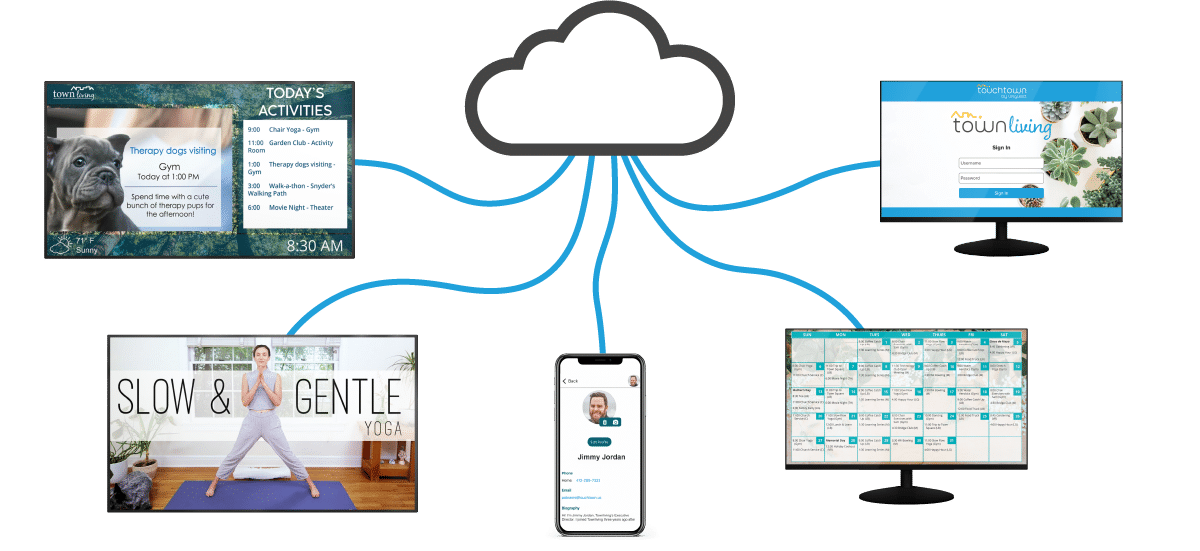 Manage Anywhere
Easy access from any computer with internet connection.
Staff members enter information once, and content is automatically designed, scheduled, and delivered to any (or all) of your Touchtown products. Need to make a change or see all your content at a glance? Access, edit and organize content in one place — anywhere, anytime, and from any supported desktop browser.
Set it and forget it
Whether scheduling activities and menus, sharing announcements, videos and more, Touchtown Content Manager makes it easy to schedule recurring content. There is also access to SMS text messaging that provides a simple but effective tool for distributing time critical information to residents, staff and family members.
Maintain consistent Branding
We take it a step further, too, with dedicated support to assist with your brand identity so you can maintain consistent branding across all media.
Easy Operation
Easy to learn and grows with your needs over time.
Our cloud-based software means you don't have to fuss with USBs, scramble to communicate changes to content, use different programs for different platforms, or invest in training for new hires.
Publishing content to all of your Touchtown products right from where you're sitting is as easy as 1-2-3 with Content Manager…
1. Enter your content information

2. Choose when & where it's sent

3. Review, design & publish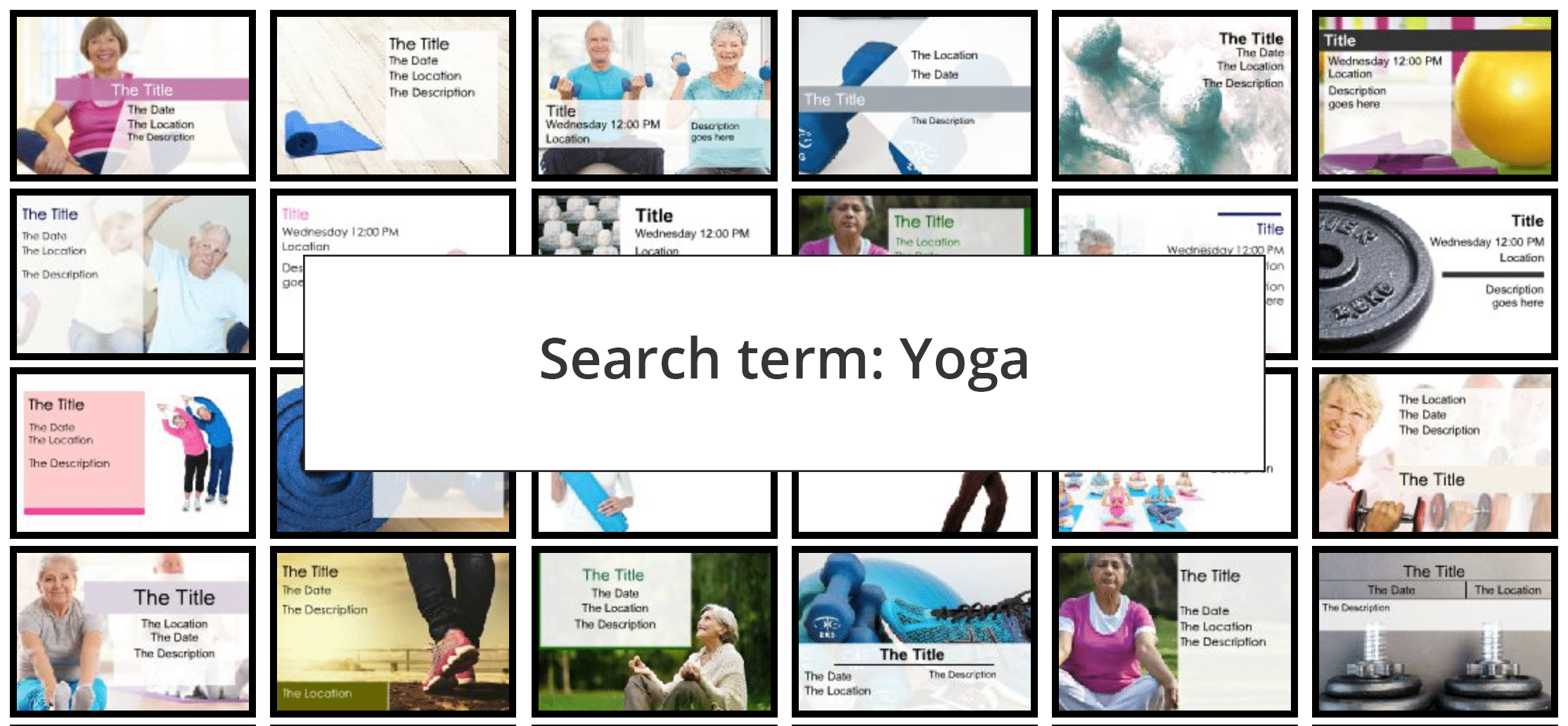 Built-in Design
All the beauty with none of the effort.
Content Manager comes with SmartLayout™, a built-in tool that helps you quickly spin up a turnkey template based on keywords recognition.
Want to change up the design? No problem. Our Slide Editor lets you add your own flare, start from scratch, or get a head start with a library of templates and layouts.
Enterprise Content Manager
Every community's content in one place.
Touchtown's Enterprise Solution is the only tool in the senior living industry that allows corporate staff to view what is happening in their communities at a glance.
Boosting communications across all of your communities helps maximize operating efficiency, streamline processes, reduce staff turnover, and increase your return on investment.
Monitor live content for each location in one place
Get a bird's eye view of goings on in every one of your communities in clicks. Easily access events, dining and announcement information for any and all communities in one central place.
Ensure consistent brand standard across communities
With Enterprise Content Manager, you can provide every community a gallery of corporate-approved and branded content.
Share content from corporate to any location
While communities create and manage their own content, corporate can also contribute special messages and announcements through Enterprise Content Manager with ease.
Save valuable employee time spent on designing materials
Your unique template gallery means employees can access and use corporate-approved designs anytime, cutting down on administrative time and effort.