Senior Living Voice Assistant
.
Community info, accessible by voice.

Voice assistants for senior living are a no-brainer — community members can tap into the information available in your system just by saying "Ask My Community".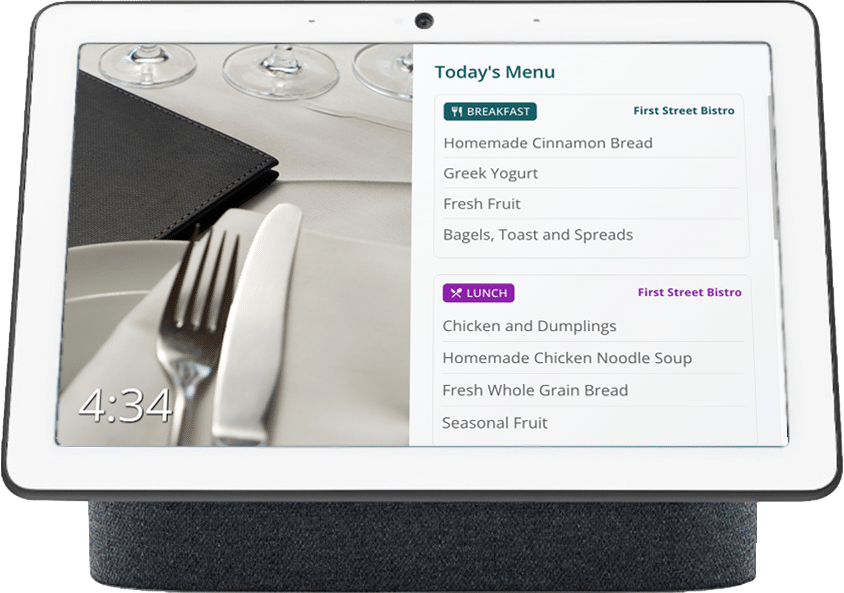 Make accessing the day's activities, dining and announcements a breeze.
Touchtown integrates with Amazon Alexa to make community information readily available by voice to anyone — residents, families, prospects, and more.
It's easy to master and great for residents with visual impairments or low mobility.
Get your residents and staff talking with voice-based contactless engagement and touchless controls.
Touchtown Voice runs on hardware including the Amazon Echo devices
Why Touchtown Voice Assistant?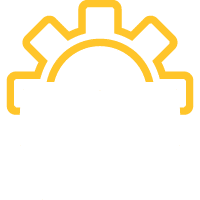 Secure Plug and Play Voice Assistants
Centrally control devices
Pre-load content for easy deployment
Maintain and refresh content securely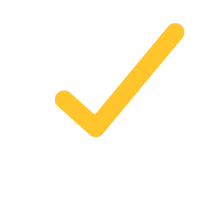 Differenciate your community
Additional opportunity to share Touchtown information
Enable real-time connectivity for families
Empower residents for greater independence Combat social isolation and engage residents
Connect via two-way video calling
Engage with favorite music and video
Deliver rich content to engage residents
Announcements
Keep residents informed at every step.
Integrate your Touchtown suite with Amazon Alexa to enable users to ask "My Community" what is going on each day. It's like giving each resident their own personal assistant to keep their days on track and full of fun!
Tech savvy residents will like using their voice assistant to access community information to stay informed.
Please the entire community:
Free up staff time answering questions — Touchtown Voice will be readily available to answer simple questions!
Residents will like the ease at which they can keep up with community happenings.
Prospects and family will be impressed by your use of tech to serve all!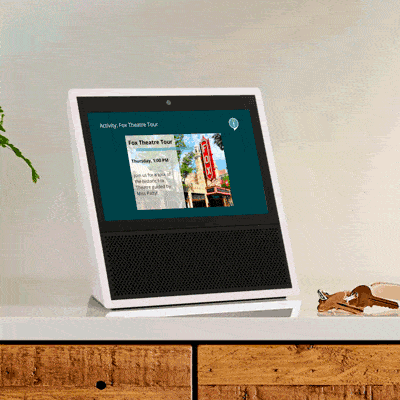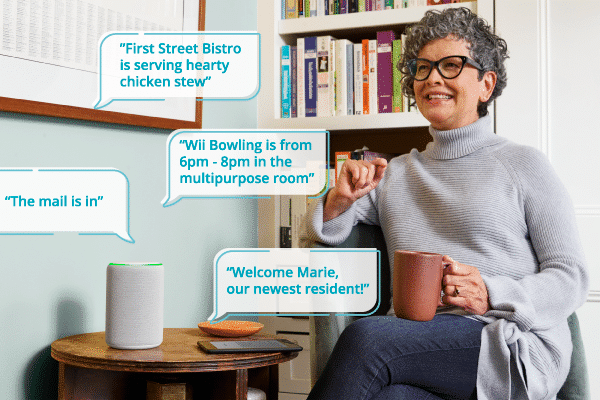 Activities
Help get residents up and at 'em with quick access to activities.
Being able to simply ask for the day's activities increases the odds residents will get involved!
All of our Community Apps packages come with the option to integrate Amazon Alexa. Enable residents, family, and friends to "ask my community" what is going on each day — from the comfort of their home.
Dining
Easily connect your community with what's cookin'!
Everyone wants to know what's for lunch — we know, it's the most accessed information on the Touchtown system.
So give the people what they want! Here are some reasons why community members like asking Touchtown Voice what's on the menu:
Healthier & Happier
Our partners have some awesome nutrition programs so accessing dining information from Amazon Alexa means residents can make every day a healthy one.
More Family Dinners
One community reports that the dining feature is popular with families. With Alexa or Google Assistant, they easily access info that helps them plan their next visit over dinner.
Entice Prospects
Alexa can be the perfect way for residents to have a view into your daily activities and seeing appetizing food choices helps sell them on your community!