Web Extensions
.
Auto-sync community content to your site.
Family members and prospects look to your site first for up-to-date information. Web Extensions connect your community to those who care with no extra effort from staff.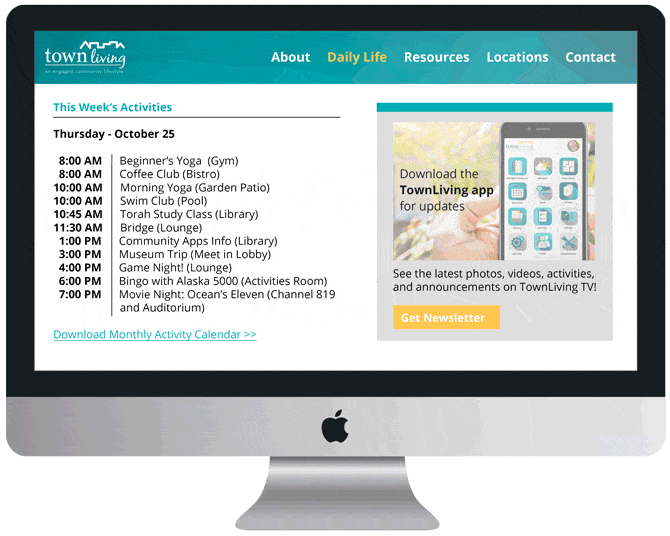 The simplest family communication solution for senior living.
Sync the same content you're already sharing within the community to your website with one click. Increase prospect and family engagement by further sharing your community events, activities, and more.
What do customers love about Web Extensions?
Extensions are a win for your entire community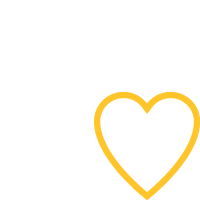 Care Team
Care team members simply click a box to keep information constantly flowing to residents' family and loved ones.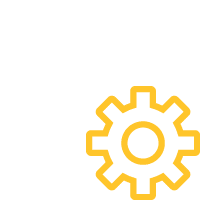 IT Team
IT staff will install Extensions once and never have to fuss with it again.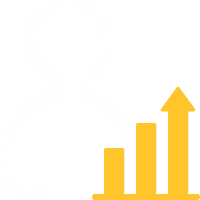 Sales & Marketing
Sales & Marketing crew rave about having always up-to-date information for prospects and family for no extra effort on their part.
Activities at a Glance
Keep families informed daily.
We provide your website admin the tools to embed a rolling daily activity list pulled from the Touchtown Content Manager, where staff are already loading in content to share with residents.
All staff members have to do is select "Website" when they want to share information through Extensions.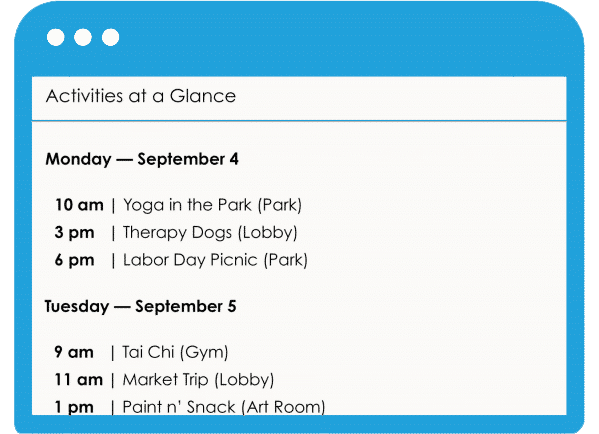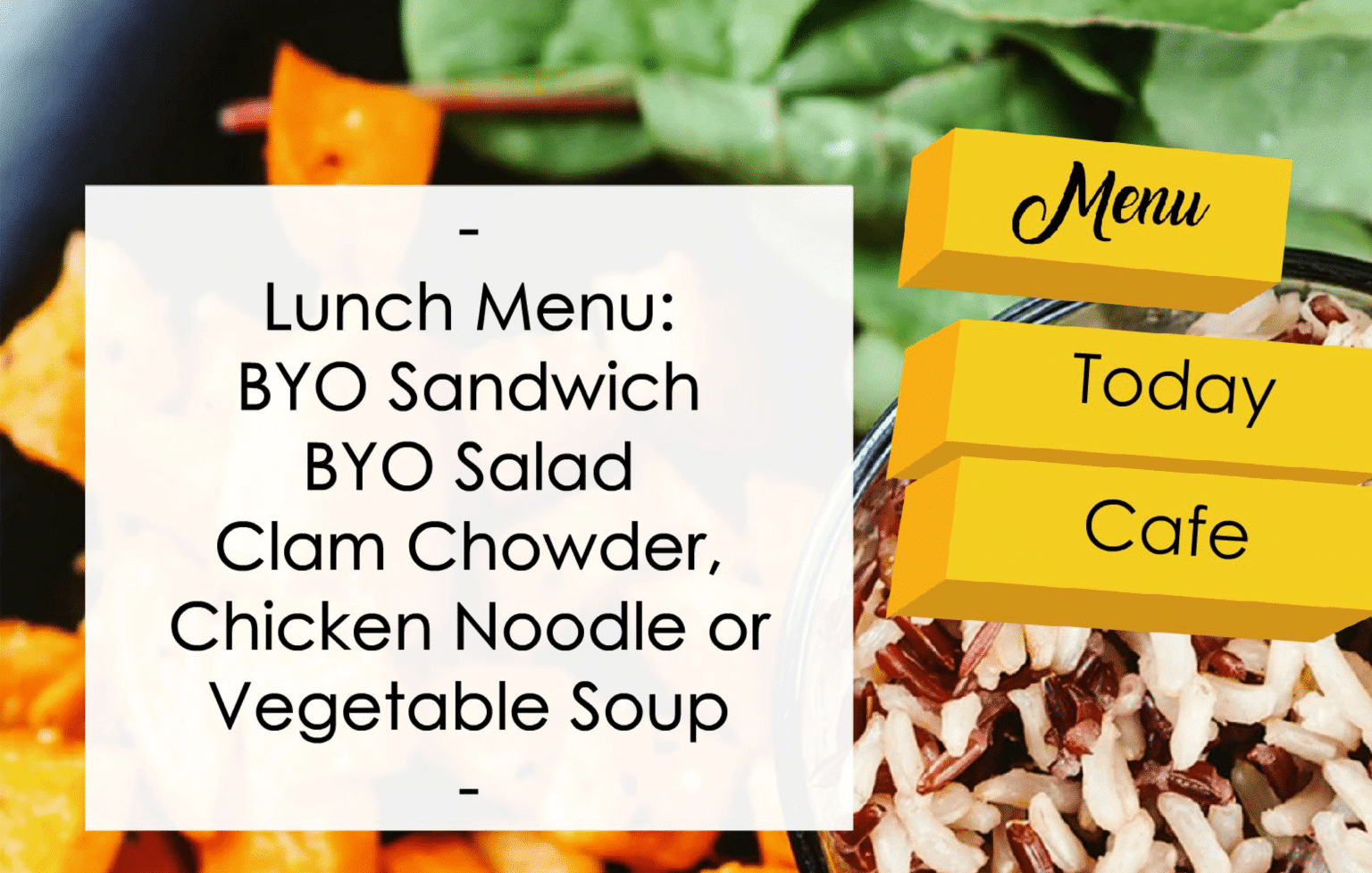 Web Show
Show families and prospects what you're all about.
Inform, entertain, and educate prospects and family members, boosting your marketing reach by adding a self-running, full color slideshow of community photos, activities, events, and announcements right to your website.
Calendar Link
Easy access to community life.
Provide access to your community calendar right from your website. It can be printed or emailed to provide residents, family, staff, and prospects with up-to-date schedules.
It's easy to share a custom calendar by level of care or location with our Calendar Link extension with no need to coordinate with your website administrator.