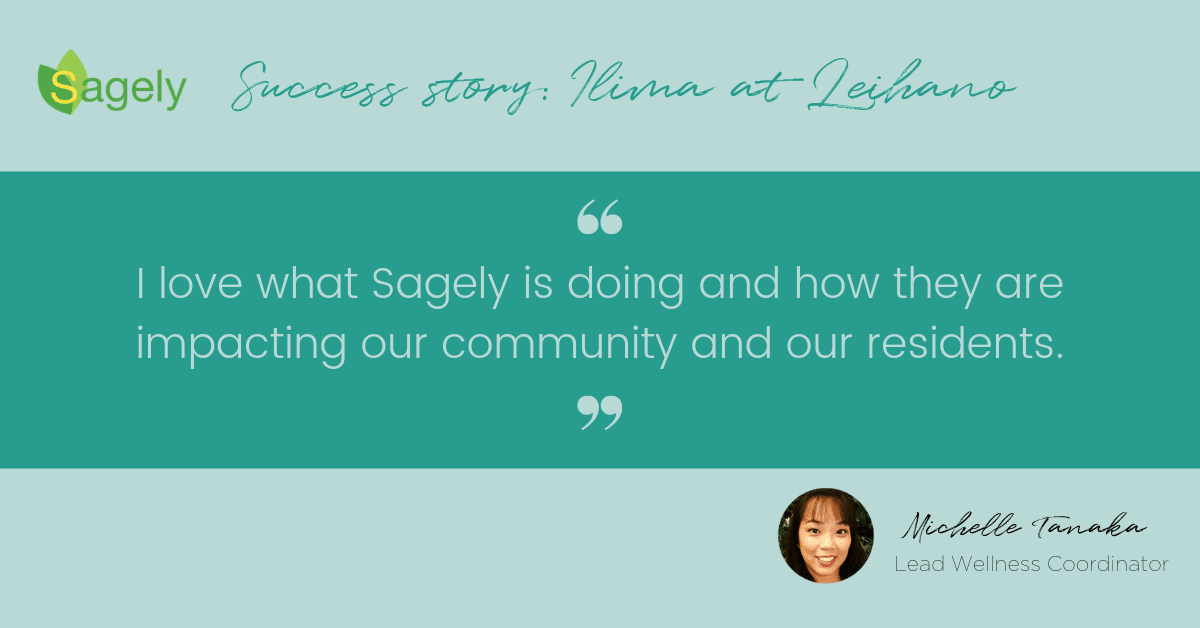 Sagely Success Story : Resident Profile and Sagely Family App
Imagine a day where families and elders know exactly what is going on at the senior living community.
The TV community channel showcases 160+ activities each month so there are always activities and social opportunities to look forward to every day.
Where the Wellness Director knows each elders' preferences, interests, hobbies, favorites, and more because they live by the resident profiles and engagement reports. This elder-focused approach means elders feel valued and heard.
This is what life at 'Ilima at Leihano looks like because everyone—from the care team to elders to families—forms personal connections.
Because families receive real-time updates, photos, and the activity calendar with the Sagely Family App, it's helped to reduce daily calls to the community by 90%.
Family App
Strengthen Family Engagement and Connections
Families receive real-time updates and photos of their loved one participating
in activities and can access their community's calendar.
Resident Profile
Connect with Your Elders and the Entire Care Team.
Capture information for each elder's unique story and empower engagement
teams to quickly engage and build relationships with elders.
I love what Sagely is doing and how they are impacting our community and our residents.
Michelle Tanaka
Lead Wellness Coordinator