Latest News
The latest news on Uniguest, its suite of product brands and acquisitions.
For media inquiries please contact hello@uniguest.com.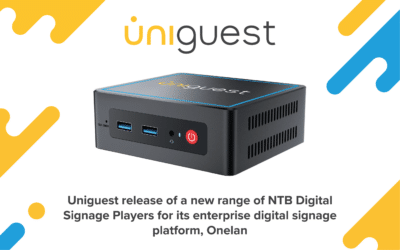 London, 1st, February 2023, Uniguest, a global leader in digital engagement technology to multiple end markets, announces the release of a new range of NTB Digital Signage Players for its Onelan enterprise digital signage platform at ISE2023.    This generation of...
read more