Latest News
The latest news on Uniguest, its suite of product brands and acquisitions.
For media inquiries please contact hello@uniguest.com.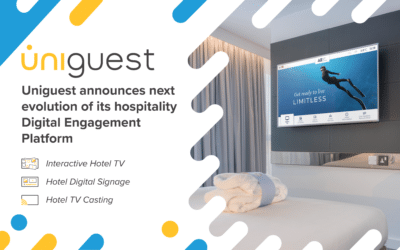 Nashville, TN, 27th March 2023: Uniguest, a leading provider of digital engagement technology to multiple end markets, has announced the next evolution of its secure all-in-one platform for hotel and hospitality customers.   This latest release enables centralized...
read more