Latest News
The latest news on Uniguest, its suite of product brands and acquisitions.
For media inquiries please contact hello@uniguest.com.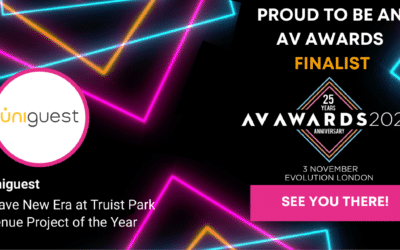 We are thrilled to share the exciting news that Uniguest has been chosen as a finalist in two distinguished categories for the highly anticipated 2023 AV Awards. The first category applauds the exceptional performance of the MS800 player in the Digital Signage...
read more