Latest News
The latest news on Uniguest, its suite of product brands and acquisitions.
For media inquiries pleased contact hello@uniguest.com.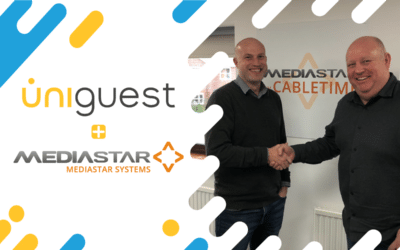 Nashville-based Uniguest acquires MediaStar, adding innovative technologies to its professional AV solutions portfolio. NASHVILLE, Tenn., November 3, 2022: Uniguest, a global leader in digital engagement technology to multiple end markets, has announced the...
read more