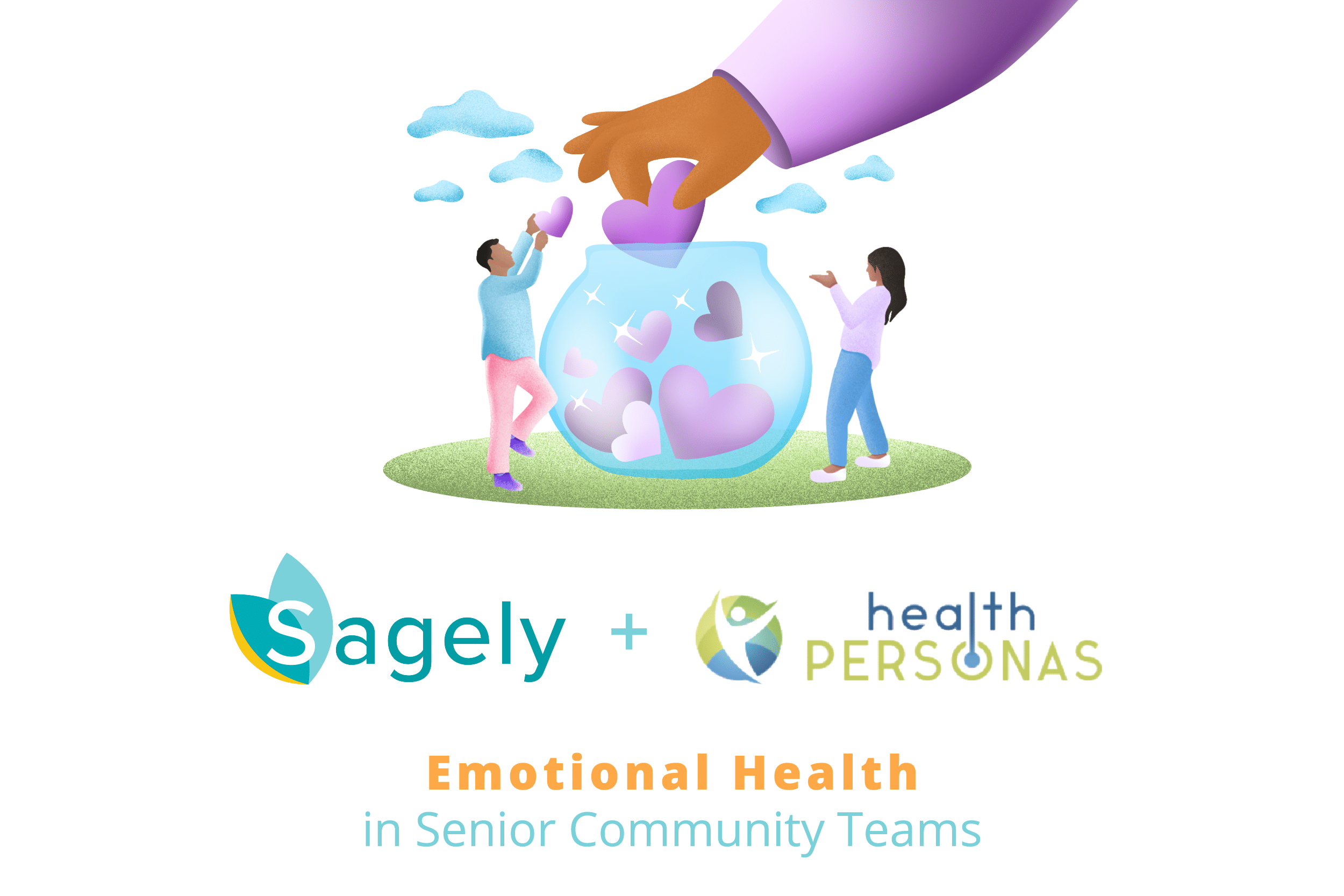 Working in a senior living community can provide tremendous satisfaction in helping residents. One can experience great joy in the relationships built and time spent with these wonderful people. It truly is a rewarding career.
But it's also very demanding and requires patience, flexibility, compassion, and an ability to handle all types of challenging situations. This can lead to stress, burnout, and a lack of both physical and emotional self-care. Emotional health is often overlooked, under-appreciated, and has typically been considered private with few support and assistance options. Nevertheless, one's emotional health affects every aspect of life, from work to home to relationships to physical health. It is time that we focus beyond just physical health!
 Additionally, many in our industry work remotely, which has numerous benefits but reduces, if not removes, social cues we used in the past during interactions to sense or measure one's emotional well-being. Consequently, it became increasingly challenging to empathize with others, while it became easy to hide emotional distress with these limited social interactions.
 All of this has played havoc on many people's emotional health. Simultaneously, the current environment makes it more difficult to detect, in yourself or others, the need for support and assistance. For those caring for others, whether at work or home, the impact of emotional health can have a wide-reaching impact.
 At Sagely and Touchtown, we recognized that our own team's emotional health was being impacted. So, we have enrolled in HealthPersonas, a company focused on emotional health and happiness, to make sure our team has the support they need in these challenging times.
At Sagely and Touchtown, we're experiencing the positive impacts of addressing our emotional health. We're benefiting from how we feel, how it impacts our physical health, how we can support others, how we perform at work, and how we've become better equipped to handle everything going on in the world.
If you see an opportunity to support your team's emotional health, we would highly recommend connecting with HealthPersonas.
When team members work in any type of service industry, there is a tendency for burnout. You give so much of yourself to your work that sometimes you forget to take care of yourself. This was one of the reasons I was so excited to offer this benefit to my team. We all need to feel like we can take time to recharge and seek support and the partnership with HealthPersonas provides my team with that option without the burden of cost.