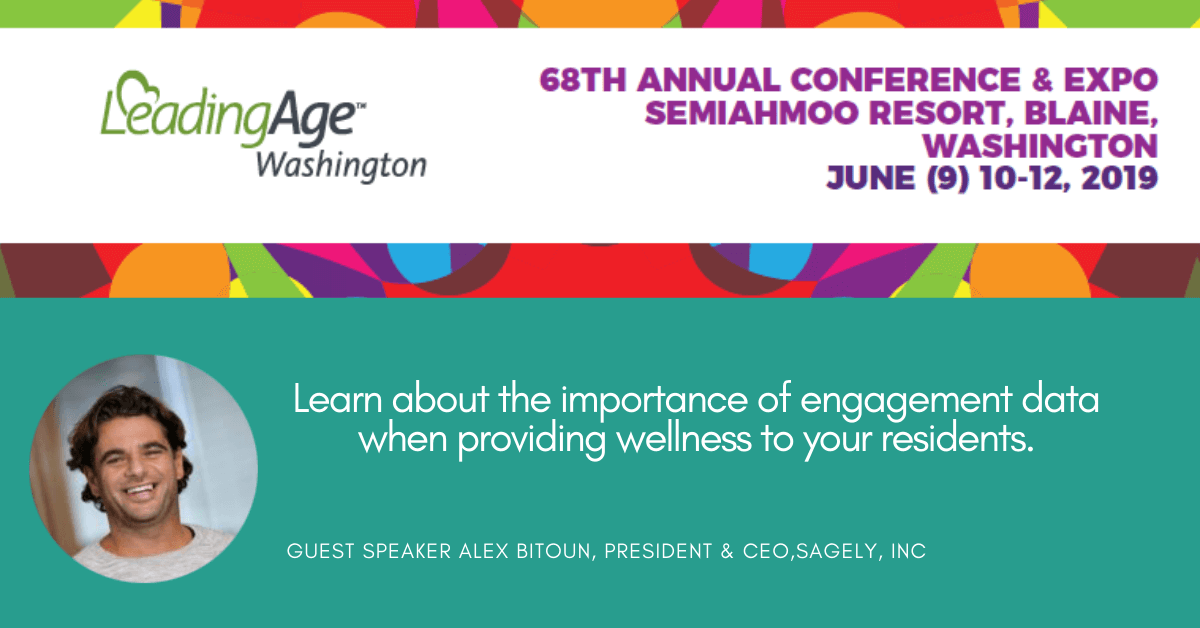 Annual LeadingAge 2019 WA Conference and Expo with Guest Speaker Alex Bitoun
Welcome to LeadingAge  2019 Washington's 68th Annual Conference at Semiahmoo Resort in Blaine, Washington. This is our largest Association event of the year and we are so glad that you could make it to this year's conference.
Our theme this year is "What if," and this thought-provoking theme has been incorporated in all aspects of our planning. What if you were challenged, rejuvenated and more knowledgeable after this year's conference? Our wish is that you return to your communities with take-a-ways and inspiration to make better decisions, and the vision and courage to make those needed changes which will better the lives of your residents and strengthen the missions of your communities. We hope that you feel inspired through learning, networking and engagement. We trust that you will truly benefit from the one-on-one conversations with fellow colleagues, outstanding keynote!
Sagely is a digital health company focused on keeping seniors happy, healthy, connected, and independent. We are expanding our offering to provide a completely new approach to address the needs of our growing senior population.  We are combining the latest technology with human coaching taking in consideration elders personal unique life story and personalities.
Connect with Alex Bitoun
Learn more about LeadingAge
Find out how Sagely can help resident engagement in your community.
Detailed strategies to measure engagement initiatives will be shared, a step required to truly understand the effectiveness and operational impact of engagement efforts. We'll talk about collecting data to improve operational efficiency and resident engagement. Together we'll interpret the data and make it actionable without requiring wellness engagement directors to become data scientists. A real-life example of a community will demonstrate how engagement technology was used to gain a deeper understanding of their residents and improve engagement and operational efficiency.