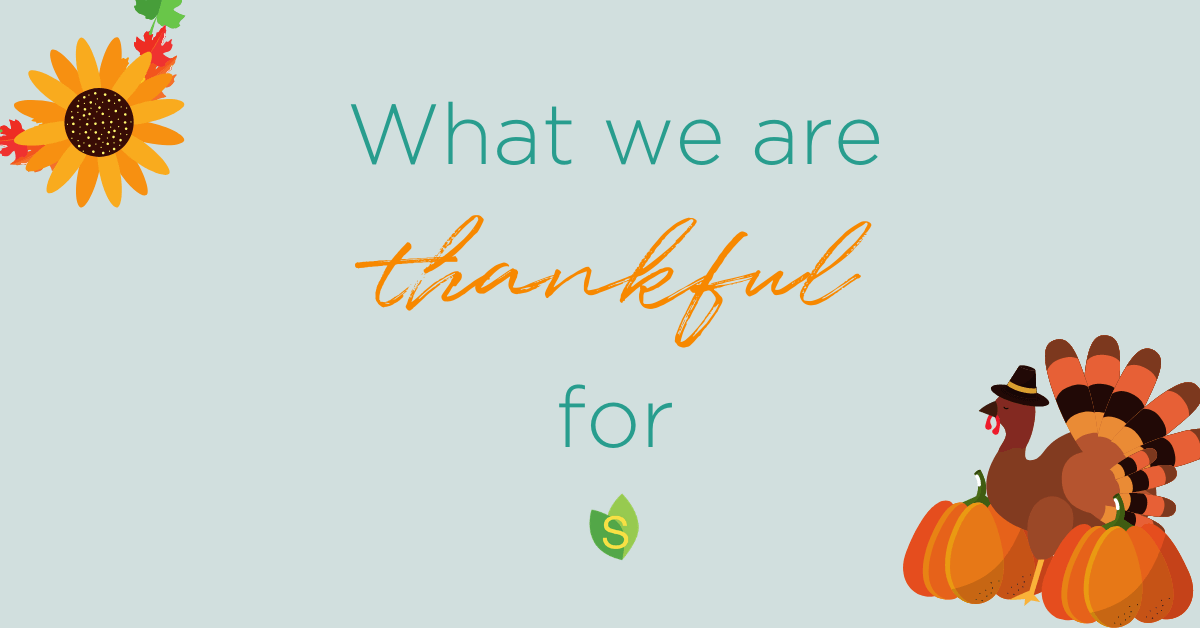 What We're Thankful For
At Sagely, we have much to be thankful for. Wonderful clients and partners, a great team, a mission we believe in, and a journey we are traveling together to fulfill that mission. Given the current environment, we're feeling this thankfulness on a deeper level than ever.
For all those on the frontlines thankful
We're thankful for; the activity, enrichment, and memory care directors on the frontlines every day. They ensure residents are engaged and focus daily on their well-being. Never before have these superstars delivered in a tougher environment and overcome such significant challenges. Creativity and compassion have reigned as they are finding more ingenious ways of dealing with new challenges ever. Isolation separated residents and families, and obstacles to delivering programming and engagement.
The resilience they've shown over these many months is inspiring and we know it will continue as long as is necessary.
For the Leaders
We're thankful for all the leaders and caring professionals in the senior living industry. The coronavirus took dead aim at our industry; as a consequence, senior living has responded by putting residents first. As a result, safety, healthcare delivery, communication, innovation, and the industry's future have been front-and-center with residents and their families as the focus. When the pandemic eventually ends, there will still be a long road back and then forward for the industry.
We are confident these efforts and this leadership will strengthen the industry and improve the service we deliver to our residents.
For all the residents and seniors thankful
We're especially thankful for the residents and all the seniors in our lives. These people taught us everything we know, laid the foundation we stand on today, and provide the love and guidance that allows us all to be where we are today. Because there is really no way we can repay them for all they've done for us. They continue to inspire, teach, and counsel us every day.
To be involved in some small way of providing for them is definitely, something to be thankful for.
We hope you all have a wonderful Thanksgiving and holiday season and take the time to sit back, ponder what you're thankful for, and express gratitude for it.