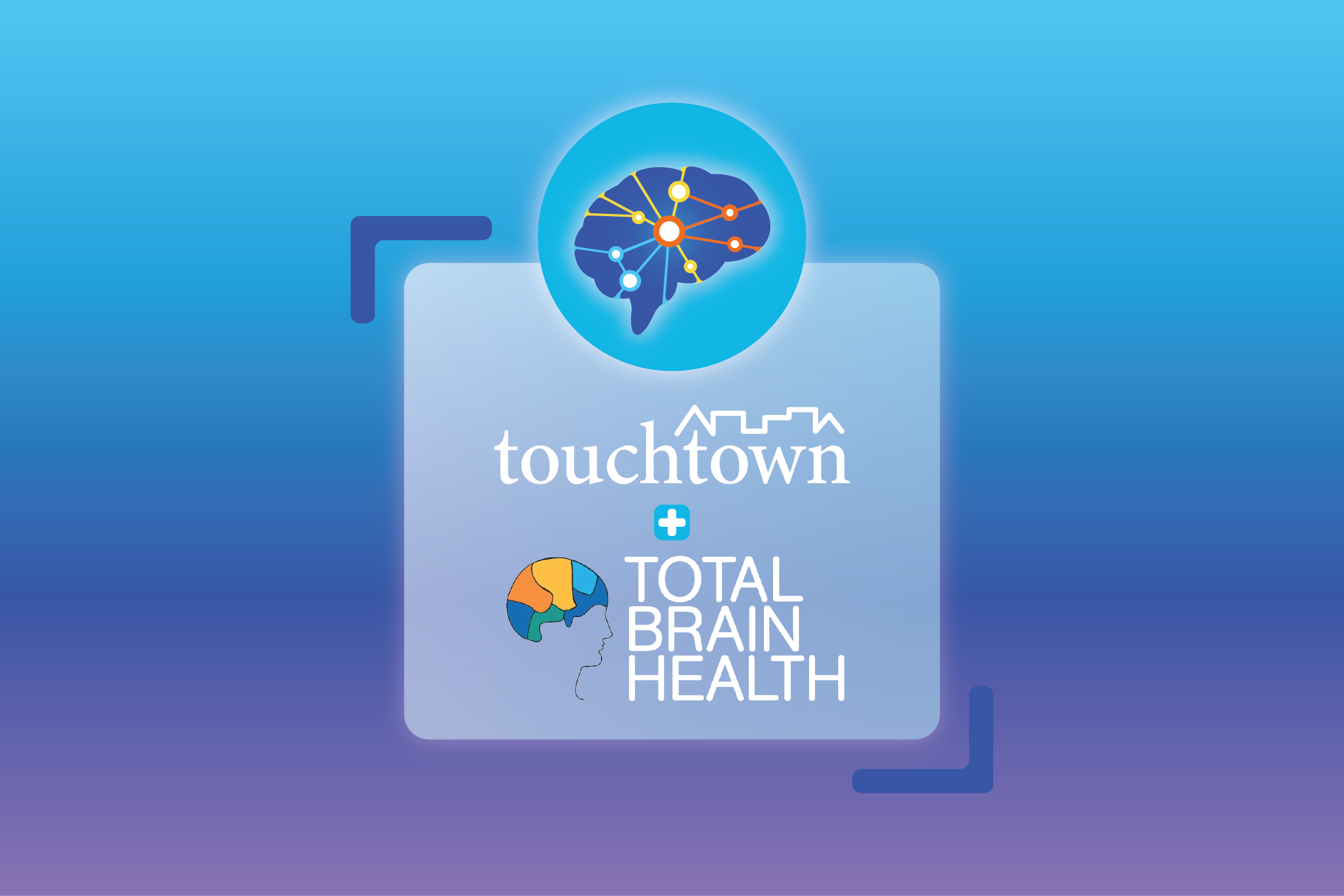 Touchtown is partnering with brain fitness and memory wellness provider, Total Brain Health, to improve the accessibility of programs that empower seniors to build better brain health. The collaboration is in support of Brain Awareness Week, a global initiative to foster engagement and enthusiasm for brain science!
Touchtown customers can now access a premium selection of Total Brain Health content designed to improve mental acuity and help maintain cognitive vitality. The collection of curated video content, brain challenges and daily worksheets are available during this year's Brain Awareness Week (March 15-21, 2021) and beyond.
For Touchtown Community Apps users, a new app module will be made available to add to your own Community App with exclusive Total Brain Health content to celebrate and discuss Brain Awareness Week.
In Touchtown's Community Apps Module of the Month, customers can share the following with residents or others using the app:
Pre-recorded session of the Total Brain Health Facebook Live event (taking place on Tuesday, March 16, 2021)
Six on-demand video classes
Class worksheets
Daily Brain Challenge Slides
Successful Aging and Your Brain Puzzle Packet
Touchtown Community Apps customers can request access to Total Brain Health's Brain Awareness Week module now via TownSquare. If you're not a customer, what are you waiting for? Request a demo here to get started.
In addition to the new app module available, all Touchtown customers will have access to additional Total Brain Health content within their Touchtown Content Manager to share to their resident TV channel, digital signage and more!
These on-demand videos, class worksheets and Daily Challenge slides have been developed around core brain health functions like increasing attention capacity, faster thinking and organization. They can all be easily accessed through Touchtown's Content Manager.