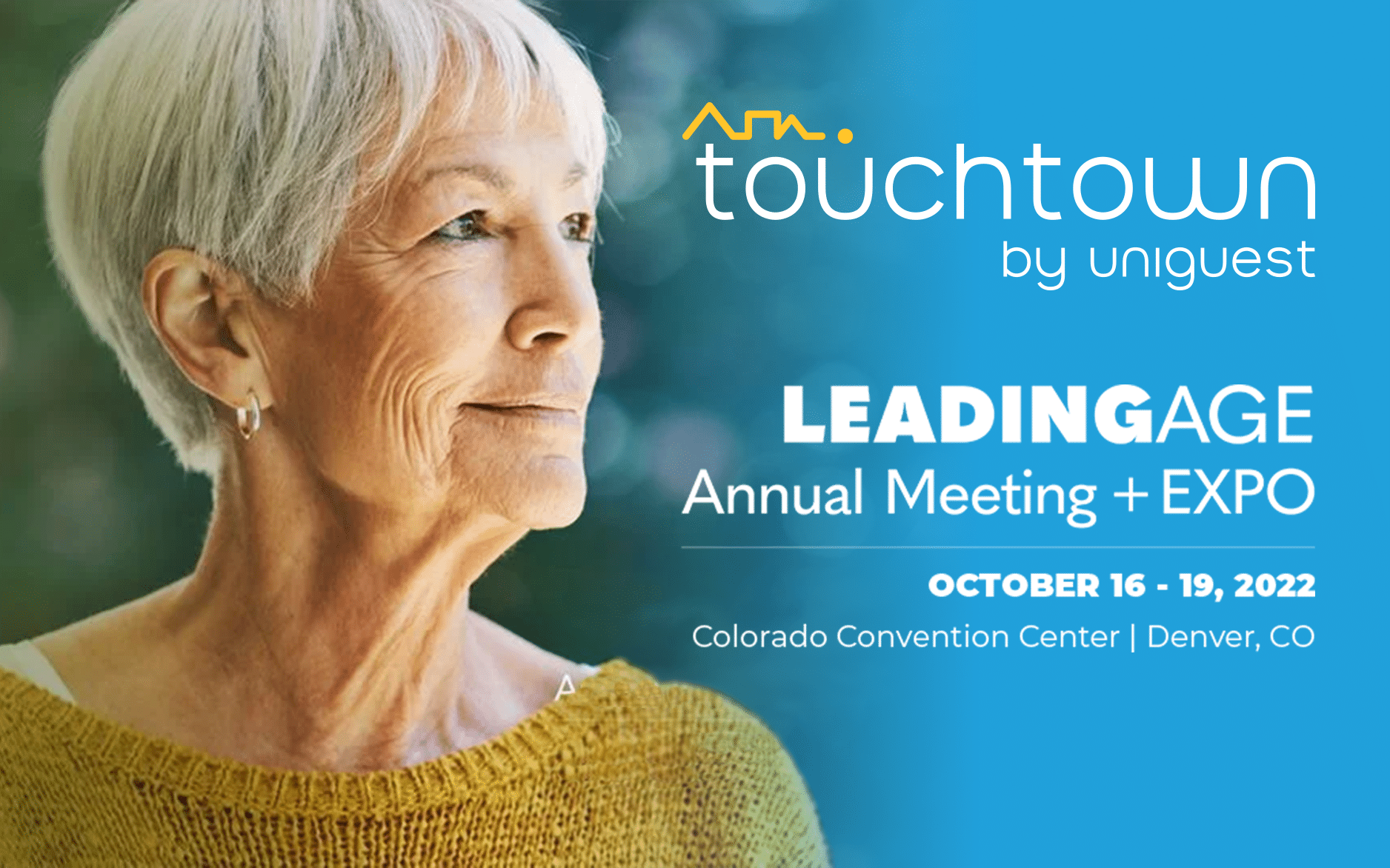 Pittsburgh, PA September 13 2022: Touchtown, leaders in senior living technology, will be at this year's LeadingAge EXPO between October 16th-19th at the Colorado Convention Center in Denver, Colorado.
The event provides an ideal opportunity to see the latest products and innovations from organizations focussed on serving the senior living sector.
During the Leading Age EXPO, the Touchtown team will be on booth #1010, showcasing their existing Touchtown and Sagely platforms as well as demonstrating new feature releases, including:
SMS Text Messaging Service
PointClickCare Integration
ALIS Integration
Mike Rethage, EVP of Uniguest Senior Living, is looking forward to this year's event. "Our team has been working hard to expand our industry leading engagement ecosystem for senior living communities. We are excited to share our progress at the event."
He continued, "At Touchtown, we enjoy creating tools that help our customers simplify their processes and workflows, and our latest feature releases emphasize this. Our messaging service now offers the ability to send SMS text messages, and we have introduced new integrations for users of PointClickCare and ALIS."
To learn more about Touchtown's senior living engagement technology and the latest new features, stop by booth #1010 and speak to one of our team members or click here to request a demo.
To find out more about Leading Age, visit https://www.leadingageannualmeeting.org/
ABOUT TOUCHTOWN
Touchtown is a brand of the Uniguest Senior Living division. The Touchtown suite of simple-to-use technology tools improves communication and increases engagement in senior living communities. Custom solutions are designed to effectively address the needs, acuities and preferences of residents, staff, families and prospects. Touchtown's single-entry, cloud-based content management system makes exceptional communication possible for every community. Learn more at www.touchtownseniorliving.kinsta.cloud.