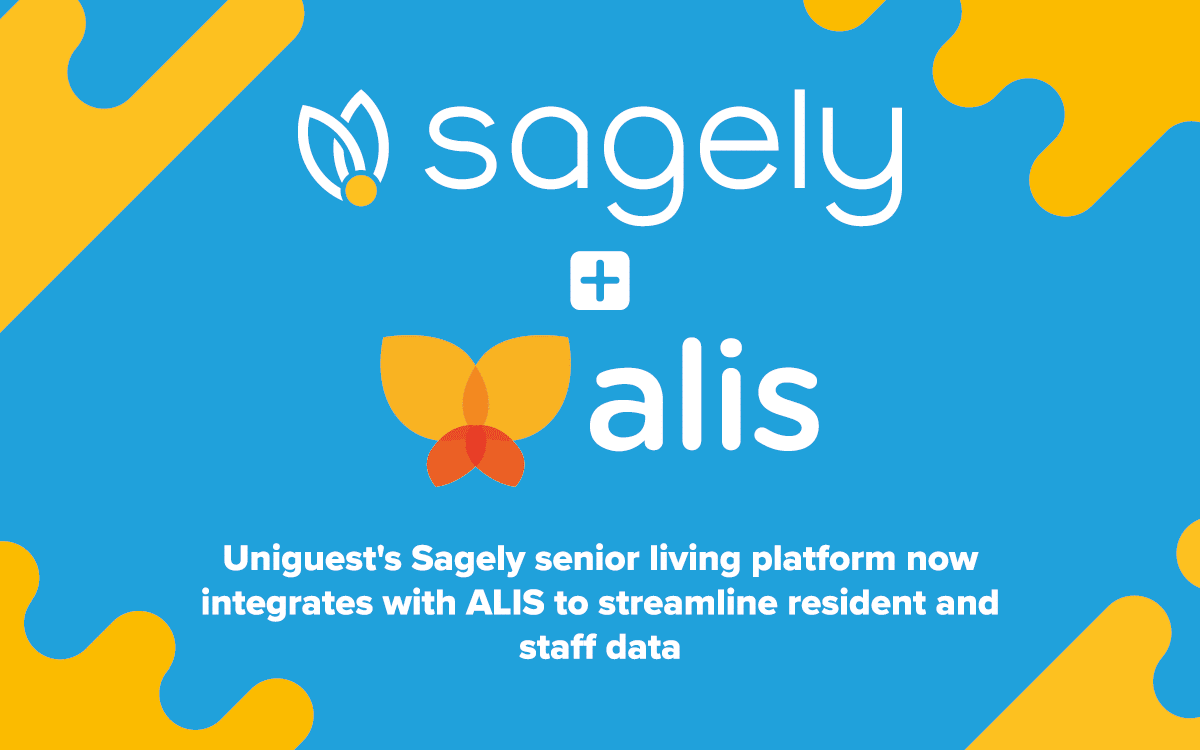 Uniguest now offers an integration with ALIS to its Sagely platform to streamline resident and staff data.
Pittsburgh, PA 11/08/2022: Uniguest, a market leader in providing user-friendly, data-driven engagement tools for senior living communities, announces integration with ALIS to synchronize resident and staff information with Sagely.
Integration with ALIS adds time-saving functionality for Sagely customers as it eliminates data needing to be entered in multiple places, making it faster and simpler for communities to bring resident information into Sagely.
The new integration forms part of a long-term business strategy to develop partnerships and integrations with other tools and platforms within the senior living space to improve staff experience. With high staff turnover negatively impacting the industry, helping to ensure an individual's workday is easier, efficient, and effective is of paramount importance in the support of staff retention.
Price Barnes, Uniguest VP of Product Management sees integrations as a key part of the digital engagement provider's overall focus on helping customers make the most of their Sagely platforms.
This integration comes from listening to what our customers need. We are proud to continually develop these enhancements for our Sagely platform as they deliver numerous benefits and simplify our customers' workflows.
Price Barnes
VP, Product Management, Uniguest
About Uniguest
Uniguest is a global leader in providing connected technology solutions to enable those in hospitality, senior living, sports/stadiums, entertainment, retail, education, government, corporate, and enterprise to engage with their audience. Uniguest is highly focused on creating deep client relationships as evidenced by its most recent NPS score of 81. Uniguest provides turnkey technology solutions that include hardware and software solution packages, professional services, system implementation, and 24/7/365 multi-lingual support. The Uniguest family incorporates the Touchtown, ONELAN, Tripleplay, Sagely, Volara, Planet eStream, UCView, Janus Hospitality and Otrum brands and technology.
Media Contact
Stephanie Scott
Head of Marketing
Uniguest
stephanie.scott@uniguest.com