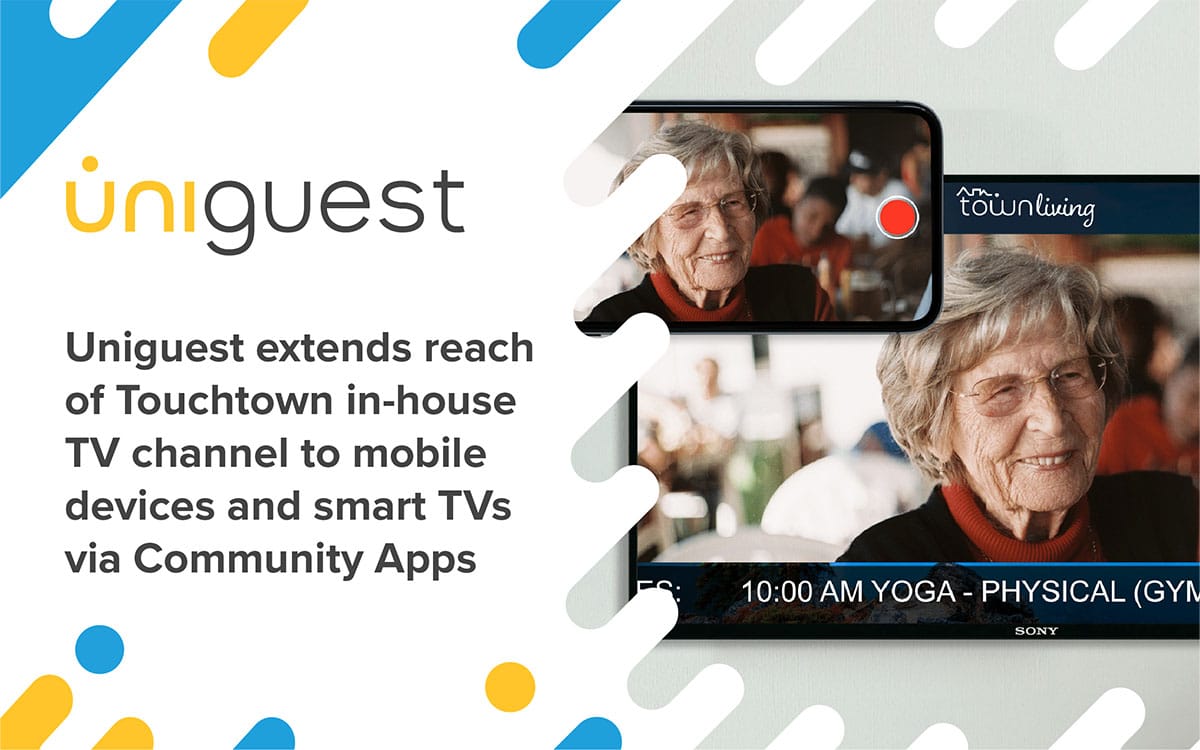 Nashville, TN 06/16/2023. Uniguest has announced that its leading senior living technology platform, Touchtown, now offers residents access to their communities' in-house TV channel via its Community Apps portal.
Touchtown TV+ is a powerful communications system allowing senior living communities to create their own community TV channel delivering entertainment, event live streams and community content directly to residents' in-room TVs.
Until now, TV+ content was delivered using standard coax cable infrastructure and required assistance from local cable providers to assist in the setup process. Delivering content via Community Apps now bypasses these requirements, allowing exciting community content to be accessed from computers, mobile devices or Android-powered smart TVs.
Price Barnes, Uniguest VP of Product Management, commented, "For a long time, TV+ has been one of Touchtown's most popular features. Embedding TV+ into Community Apps meets the modern requirements for residents, enabling them to access content from their mobile phone or tablet."
He added, "TV+ can now be viewed on Android Smart TVs making deployment easier as it negates the requirement for expensive cable infrastructure and the reliance on cable providers."
To learn more about Uniguest's Touchtown TV+ solution can help create engaged communities, visit www.touchtown.com and register for a demonstration.