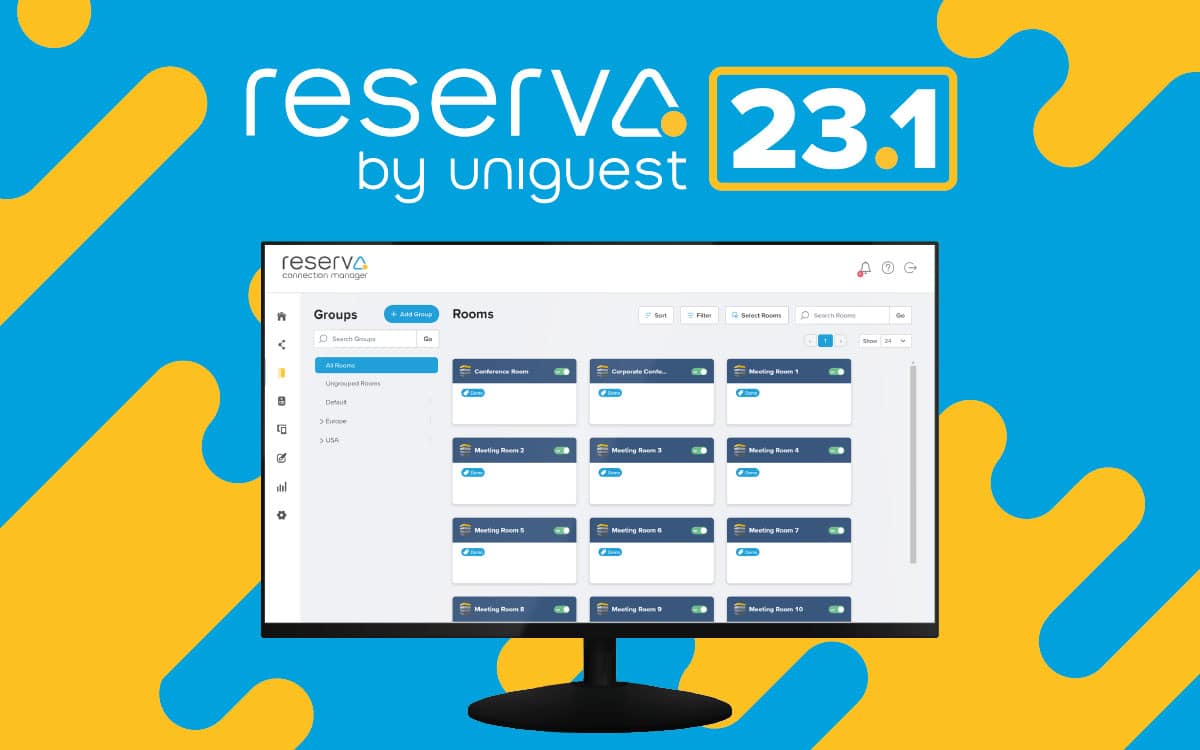 Nashville, TN, United States: Uniguest today announced the release of Reserva Connection Manager (RCM) 23.1, the powerful software driving its leading digital Room Booking platform.
This latest RCM release enhances the Reserva platform's user experience with a new user interface (UI) to give the software a simplified look and feel, improved user experience and refreshed branding. This latest release builds on interface changes implemented last year to create a modern, flexible, scalable platform.
In addition, customers using Google to manage their calendars will also be able to take advantage of a new connector, enabling them to integrate their calendar(s) with the platform.
Uniguest's chief executive officer Matt Goche, said, "We're delighted to announce the release of RCM 23.1 and the significant UI developments that it brings.
Furthermore, we are yet again delivering significant new connectors that will assist customers in managing their room schedules. Overall, this release perfectly encapsulates our company ethos of driving engagement through connected content and intuitive, cutting-edge technology."
Additionally, moving forward Uniguest's Reserva Edge panels will now carry the Uniguest branding.
For further information on Uniguest's Reserva Connection Manager 23.1 software release, contact your local Uniguest representative, visit www.uniguest.com or email hello@uniguest.com.