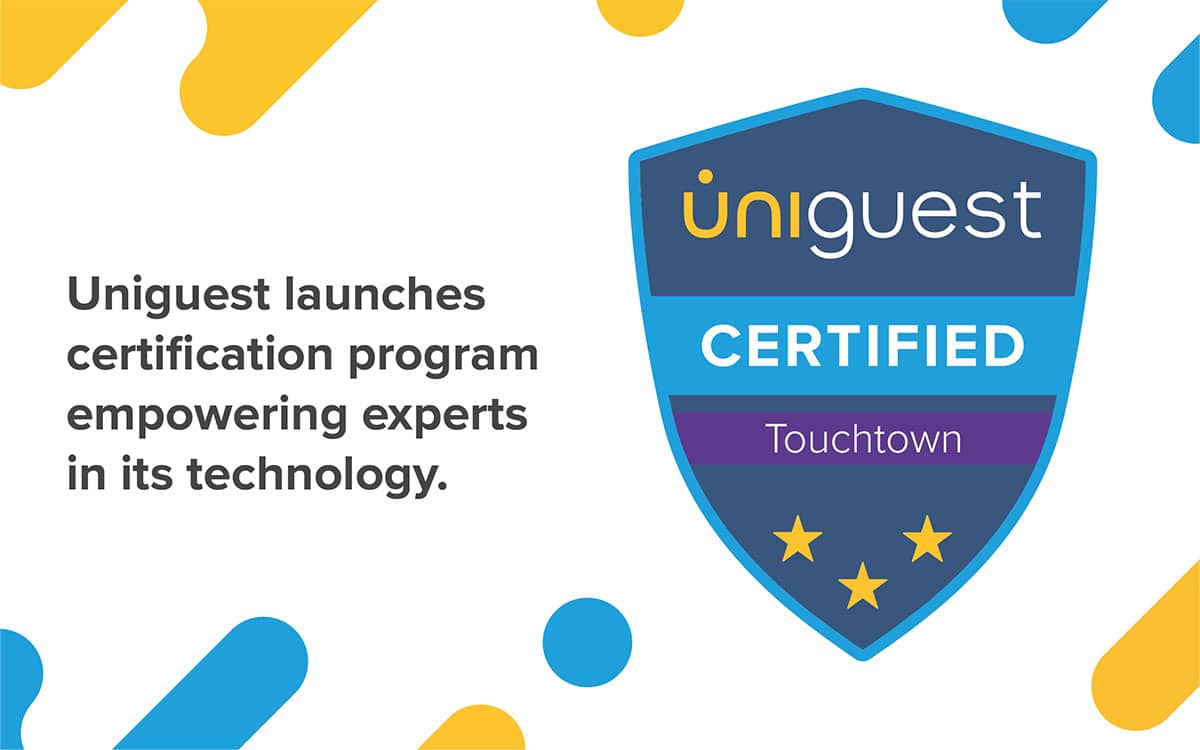 Nashville, TN 07/27/23- Uniguest, a global leader in digital engagement technology, is proud to announce the launch of its Certified program, a comprehensive online training service designed to equip individuals with expertise in utilizing its products and platform.
Uniguest Certified launches focusing on Touchtown software for senior living, while courses for its other solutions will be added in the near future incorporating training for its education video platform, IPTV and digital signage solutions, and more.
This innovative program offers a unique opportunity for participants to gain in-depth knowledge and become certified experts in Uniguest technology. In the first course, users are taught how to leverage Touchtown's cutting-edge community engagement solutions.
Uniguest-powered communities currently reach over 500,000 seniors, staff, prospects, and families through a diverse range of digital engagement tools. These include mobile applications, digital signage, in-room TV channels, community calendars, kiosks, and Alexa voice assistants. With the Uniguest Certified for Touchtown course, participants will gain proficiency in utilizing these powerful tools to enhance communication, foster engagement, and create vibrant senior living communities.
Matt Goche, chief executive officer at Uniguest, emphasized the significance of Uniguest providing a certification program, "Uniguest is committed to providing senior living communities with innovative technology. Certifying our Touchtown users is a sign of our dedication to equipping individuals with the knowledge and tools to create meaningful connections within senior living communities. Through this program, we aim to elevate the quality of life for residents and enhance the overall experience for all community stakeholders."
For more information about the Uniguest Certified program or to embark on the journey of becoming a certified expert in senior living technology, please visit uniguest.com or contact hello@uniguest.com.