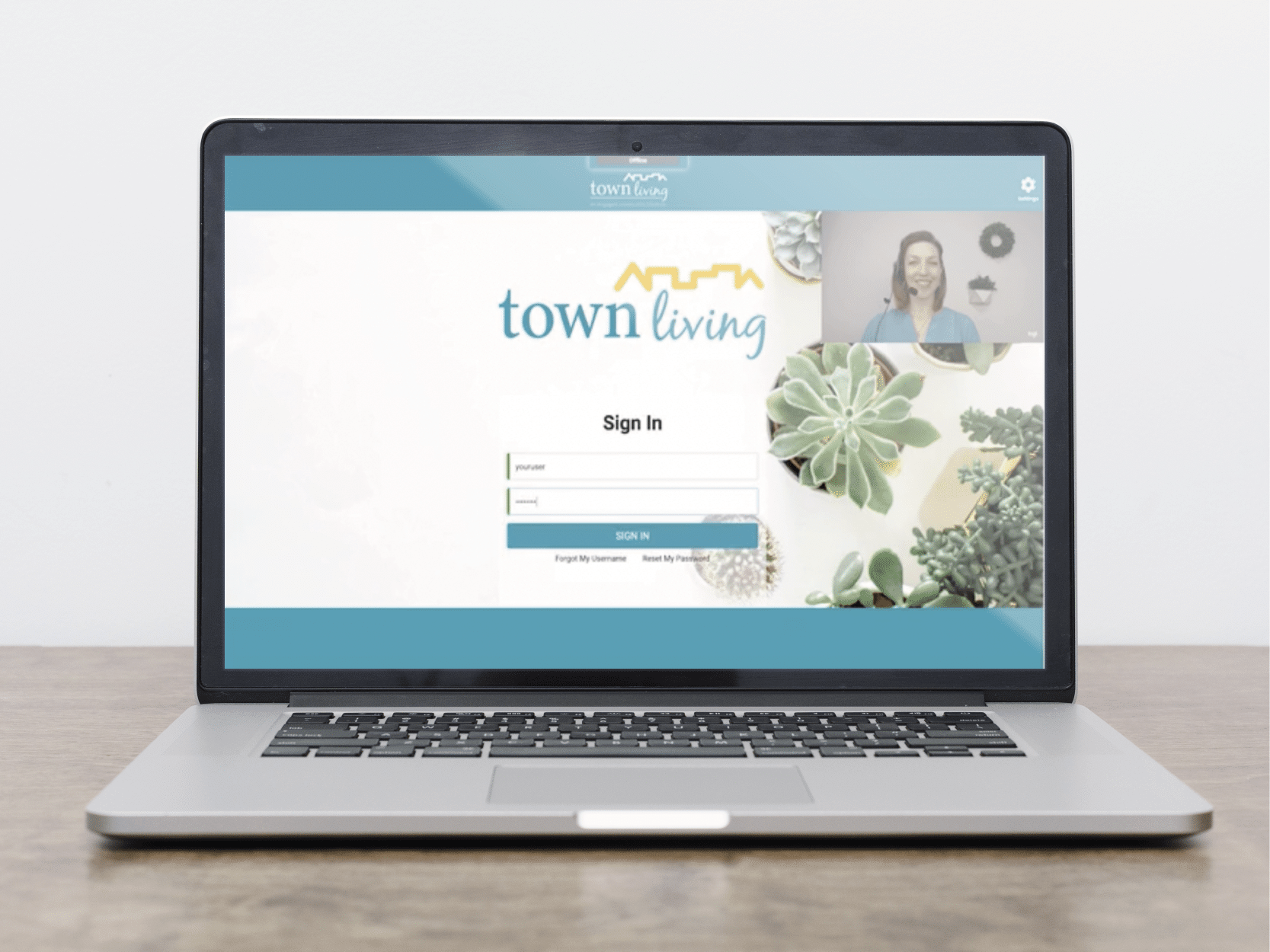 Touchtown today announced the launch of Video Concierge, a secure, HIPAA-compliant video call platform that conveniently connects residents to 1-on-1 sessions with administrators, physicians, fitness instructors, and more.
The product is especially timely considering the limitations on physical consultation due to the COVID-19 pandemic. With Video Concierge, communities can circumvent these barriers by using the platform to connect with residents to get them the care and attention they need.
We had Video Concierge in our product pipeline already due to customer requests, but were able to move it forward more quickly in response to the current environment. Thanks to our agile development team, we are proud to put this in the hands of communities so they can continue to deliver outstanding attention and care to their residents.
Lindsay Evans
Director of Product Management, Touchtown
Even beyond our current climate, telehealth and video meetings have widespread application in senior living. Whether residents struggle with mobility or would like to more easily connect with certain services, Video Concierge makes it possible for staff to deliver tailored attention to more residents with ease.
Staff simply log in as "attendants" to the platform during set session hours, then residents can enter a virtual "waiting room" in a couple clicks through Touchtown Community Apps. There, they wait until the attendant is ready to see them.
"Video Concierge is very flexible. The platform can handle telehealth, fitness consultations and more on the resident side; or can be used for something like family or prospect office hours, where family or prospects can call in to chat with appropriate staff attendants 1-on-1," said Evans.
Attendants manage incoming and queued calls from an easy-to-use dashboard. The platform also gives the option to see the patient or visitor's geolocation.
The product requires very little setup or training on the community's end. Touchtown takes care of all the implementation and the platform is designed to be simple-to-use. All the staff attendant needs to take video calls is a computer with internet access and a webcam.