Cartoon Network Hotel deploys Digital Signage
.
With the development of their flagship family resort in Lancaster, Pennsylvania, The Cartoon Network Hotel aimed to design an immersive atmosphere where guests could forget about their cares and travel to a fantastical place.
From ideation to construction, the objective was to create the immediate connection between families and the beloved shows and characters of Cartoon Network. By partnering with Uniguest, The Cartoon Network Hotel brings characters to life for an incredible immersive experience throughout the entire property. From the moment a family enters the doors, they immediately feel a sense of fun and whimsy as they are enveloped by favorite characters carrying on with hilarious antics.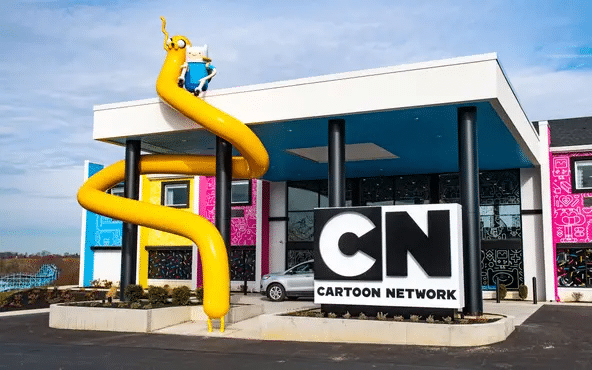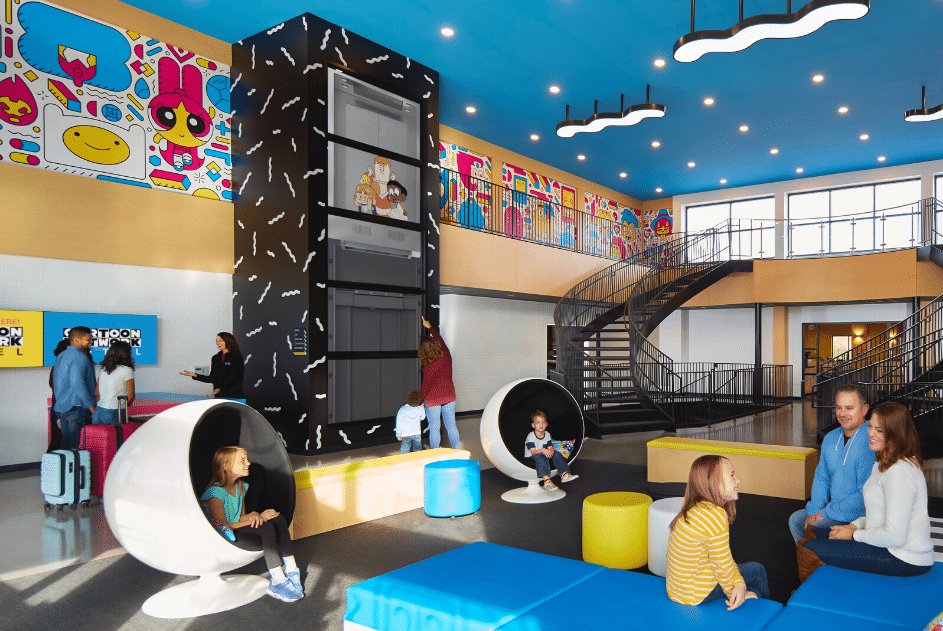 The Solution
Uniguest's digital signage content management system empowers hotel staff to schedule, synchronize and monitor custom animation and multimedia content produced by Cartoon Network.
"The multimedia across each set of displays is designed to provide a constant stream of scenes and moments with a variety of characters appearing in their natural animated form," exclaims Director of Production, Leslie Kleine.
"By having the character screens in the lobby, playroom and the restaurant, guests who circulate the property will experience a continual evolution of Cartoon Network characters hilariously entertaining and creating vivid memories."
The Intersection of Technology and Character
The digital signage throughout the property is designed to serve a functional purpose while establishing an emotional connection with each and every guest. Digital signage within the hotel is meant to be inconspicuous so that technology and character seamlessly meet to support a dreamworld destination for families. "The technology in the hotel allows us to bring characters to life in ways we didn't dream possible," shares Leslie.
Each installation offers a "window" to entertaining aspects of the hotel so that guests are spontaneously delighted when characters show up and do their tricks. Leslie continues, "people stop and stare, laugh, smile and share a moment with their families. We couldn't ask for more."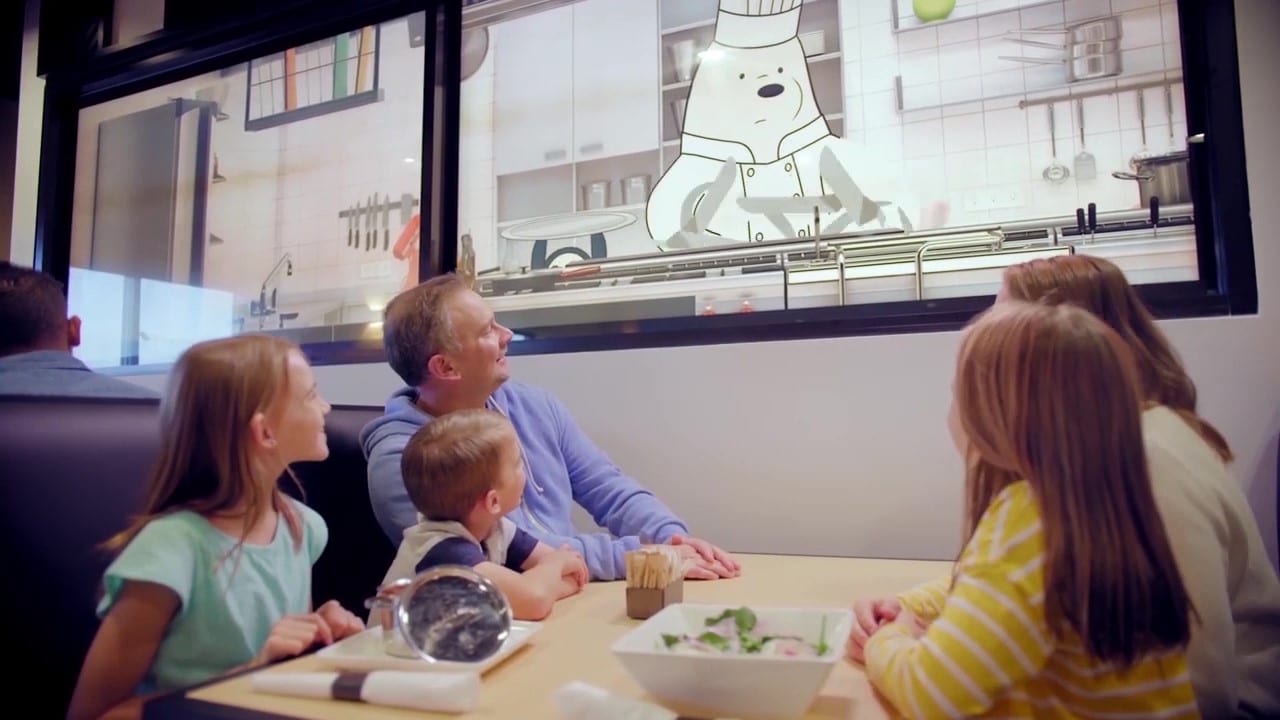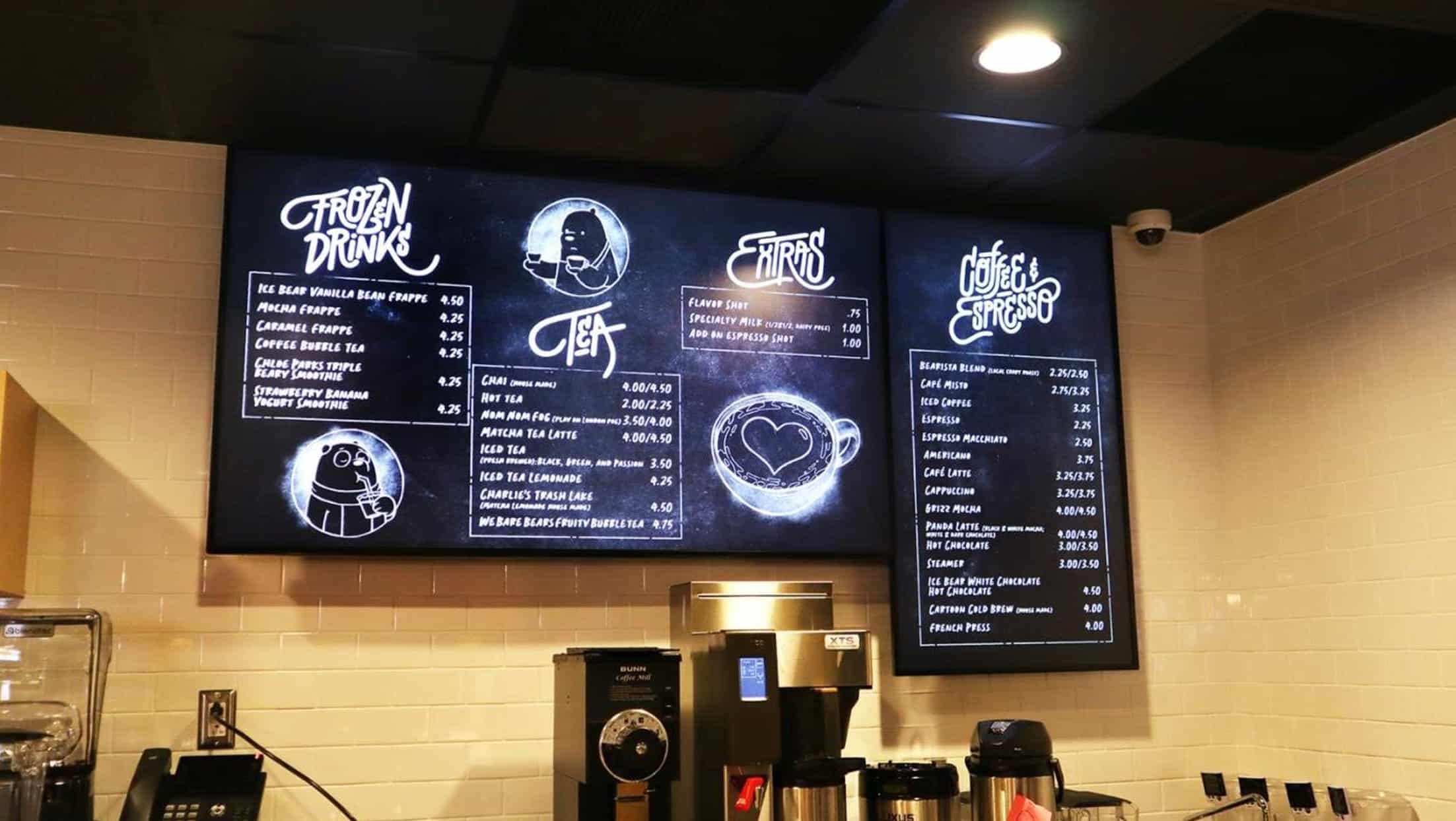 How Janus' Solution Works
Content Management System
The Cartoon Network Hotel plans, designs, distributes and manages a secure digital signage network from a single CMS.
Multi-screen Digital Signage
Video wall digital signage strengthens the connection with guests and staff through animation, digital art, personalized entertainment, interactivity, live TV and targeted content.
Cartoon Network Hotel Gallery